Opinion
National Flag-Carrier
In favour of a much stronger Nepal Airlines, the national flag carrier
Losses incurred due to Dhamija, Lauda and Chase Air scams in the past continue to affect RA's bottom line today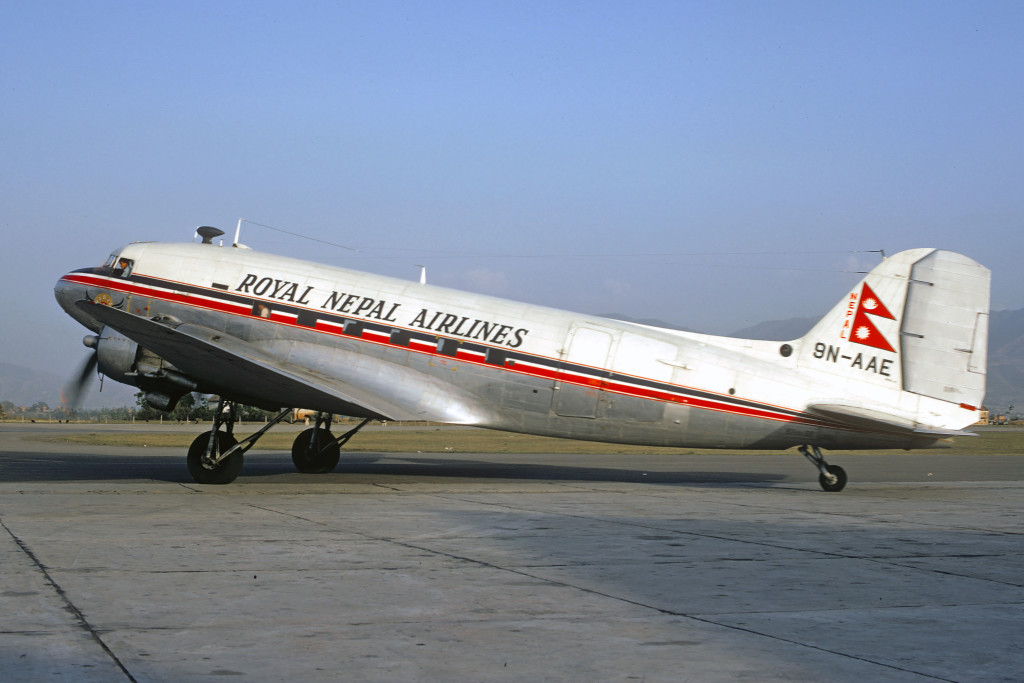 The first flight into Kathmandu's Gauchar Airport – that of a Douglas DC-3 'Dakota' – landed in 1949. That historic touch-down occurred 35 years after the FIRST EVER commercial flight took off in the United States.
That first flight, whether born out of the romance of travel or bearing VIPs projecting their importance, fired up the Nepali imagination. In a country where jungles, rivers, hills, mountains, and foot trails formed the 'highway system' – described as inaccessible even now – the aeroplane offered up undreamt-of possibilities. Air travel would open Nepal to the outside world in the late 1950s and the far-flung Nepali cities – often several days' travel-time away – would thrum to the sound of the 'Dakotas'. At the forefront of this amazing transformation would be Royal Nepal Airlines or RA – the sometimes venerated, but often vilified, National Carrier of Nepal.
Development of Short Take Off and Landing (STOL) planes like the Pilatus PC-6 'Porter' and the De Havilland DHC-6 'Twin Otter' would help RA open remote mountain areas of Nepal. The Hawker Sidley HS-748 'Avro' would supplant the 'Dakotas' on trunk routes and make flying comfortable and a brand-new Fokker F-27 'Friendship' would connect cities like New Delhi. These were romantic and exciting times. A time when villagers in Nepal had not yet seen an automobile but were aware of the flying ship or 'hawai jahaj'. Lost amidst the romance was an often-overlooked boon of air transport; the quick delivery of humanitarian supplies to places struck by landslides, floods, earthquakes, and diseases, effectively extending the reach of the otherwise, absentee government in Kathmandu.
Coming of the jet age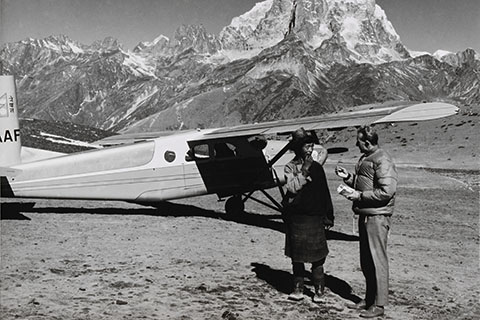 Meanwhile, global aviation was changing and growing in leaps and bounds. The jet age had arrived with the Douglas DC-8 and Boeing-707, and in 1968 Boeing's 747 – the 'Queen of the Skies' – would take flight and dominate the firmament for the next 50 years in its various iterations, forever changing the face of travel. RA would bring the jet age to Nepal by introducing a Boeing-727 into its fleet in 1972. A planned second tri-jet would not arrive until 1979 – that too in the form of an older airframe.
A fair bit of soul-searching probably went into the decision to modernise and re-build Royal Nepal Airlines' fleet in the mid-eighties by ordering up the then newly launched, ultra-modern Boeing-757s, including a Combi version, the only Combi ever built by Boeing of the bestselling aeroplane type! Rejuvenation of the National Carrier was in full swing.
In 1988-89 RA reported revenue of more than $54 million and more than a third of that or upward of $17 million as operating profits. However, the business plan that had called for inducting three planes into the RA fleet never materialised, forever hobbling the National Carrier and leading it down a path of near implosion.
Scandals galore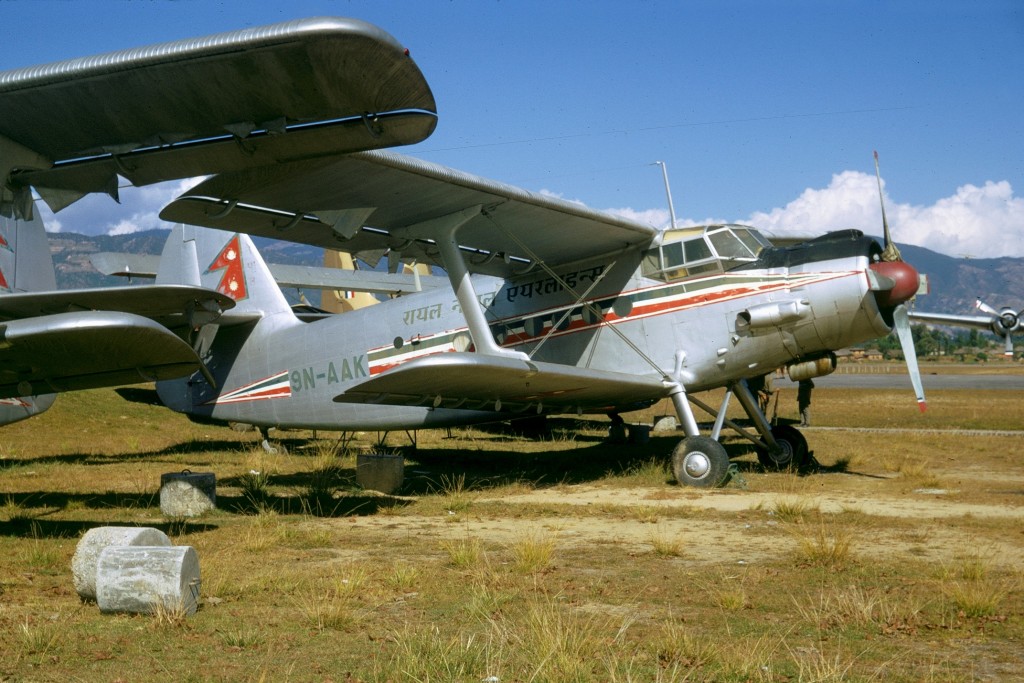 Political changes sweeping through Nepal in the early and mid-nineties interfered with management at Royal Nepal Airlines and stymied fleet expansion both internationally and domestically. In the 1990-91 period, RA carried upwards of 645,000 passengers, with more than half that number being domestic flyers, and had a revenue of more than $110 million when Nepal's Gross Domestic Product stood at about $3.92 billion.
1992 is a milestone year in Nepali Aviation. The domestic market was liberalised and soon, the private sector, sensing the Government of Nepal's reluctance to responsibly manage its ownership of the 'jewel,' as it were, of all the Public Sector Undertakings, began to make quick inroads into the domestic market to the advantage of the flying public. By the mid-1990s, Royal Nepal's domestic services on its trunk routes were 'iffy' at best. The usual question at the airport was not 'when' the plane would leave but 'if' it would depart at all!
Then came the period of scandals! Dhamija, Lauda and Chase Air emerged amidst other lesser but equally sinister ones. Behind each of these lurked the hands of a Nepali political party or its bosses. RA had to bear such significant losses that they continue to affect its bottom line to this day!
Geo-political Realities: Trapped between the Dragon and the Elephant
Nepal needs to face up to its geo-political realities in an increasingly interconnected world. Sandwiched between two large and often bickering neighbours, any mathematics we do in this regard must consider the 'Dragon' as well as the 'Elephant' in the neighbourhood. Of the two, in Nepal's case, it has been the 'Elephant' or India that has historically reverted to overt pressure in the past. Recent memory brings up four instances when the southern neighbour has imposed a blockade on Nepal. During the most recent ones, an already marginalised RA, with a bare minimum of fuss, stepped up to bat. In 1989, the venerable B-727s would ferry fuel from Dhaka and Singapore to Kathmandu, and in 2015, B-757s would transport aviation fuel from Calcutta. More recently, with the entire world locked down due to the Covid-19 pandemic, it would be RA again that would fly north to bring batch after batch of vaccines for the population.
These cases should be enough argument to make a conscious decision in favour of a practical air-lift capability. However, there is more. Three years on from the onset of the pandemic, the northern border stays closed. No overt blockade or pressure but just an ascendant 'Dragon' China, telling the neighbourhood it can do what it wants when it wants. Treaties, entreaties of friendships and plain old neighbourliness be damned. In the meantime, Chinese airlines continue to ferry their VIPs and goods across the Himalayas while we watch silently and mouth, 'Thank you!'
Trade and Commerce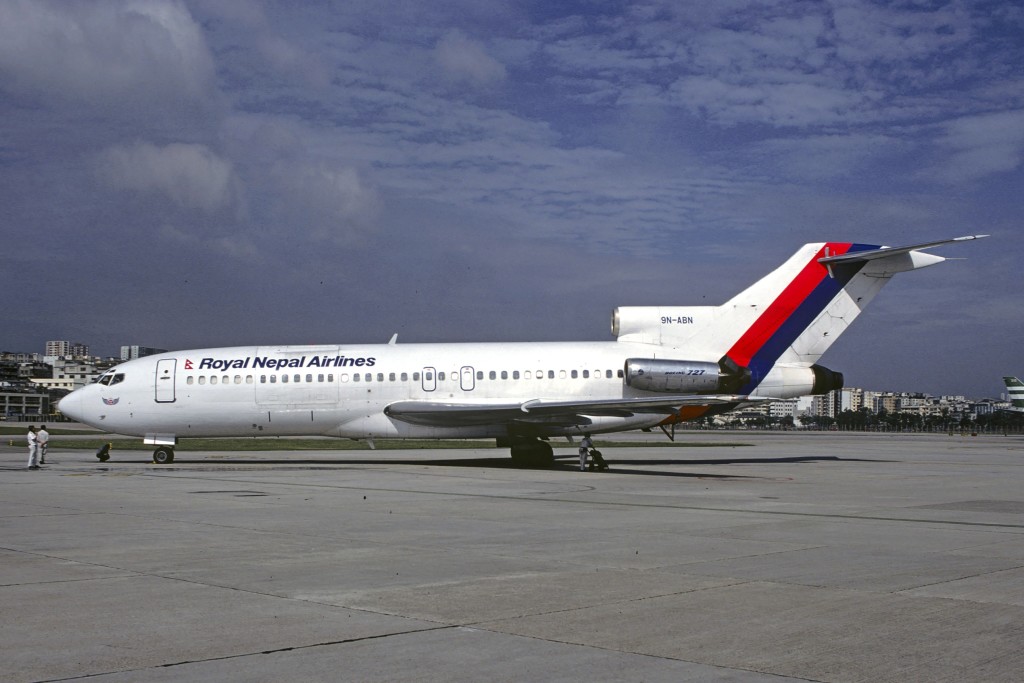 The only way to change geo-political realities is by changing the narrative. While we are in no position to change the pecking order in the neighbourhood we can try and change the narrative or, in this case, how we conduct our trade and transit policies or their mix and the avenues within our control.
Nepal's national strategy, if there is one, and/or if there is not and/or one is ever dreamt up, must address the present trade imbalances. To do that, it must address the conveyance of goods, services, and peoples to and from the far-flung corners of the world to address our unhealthy interdependence on our neighbours. To do this, accessibility is the key. While the road network and the much-hyped rail systems of the future will play their over-sized roles, air transport will be our go-to mode in the transportation of high-value exports, passengers and other supplies in cases of acute need. Unfortunately, we are severely lacking in this respect.
The national carrier boasts all of four planes in its international fleet. This hardly qualifies as keeping a belly-hold cargo capacity in place to address our national interests. To put things into perspective, in 2018 alone, the daily flow of cargo at the Kathmandu airport stood at roughly 56 tons per day, according to the Civil Aviation Authority of Nepal. To capture even 50 per cent of that volume RA would need to manage 28 tons daily every day of the year. This is a very tall ask, given the current fleet size and composition.
Making business sense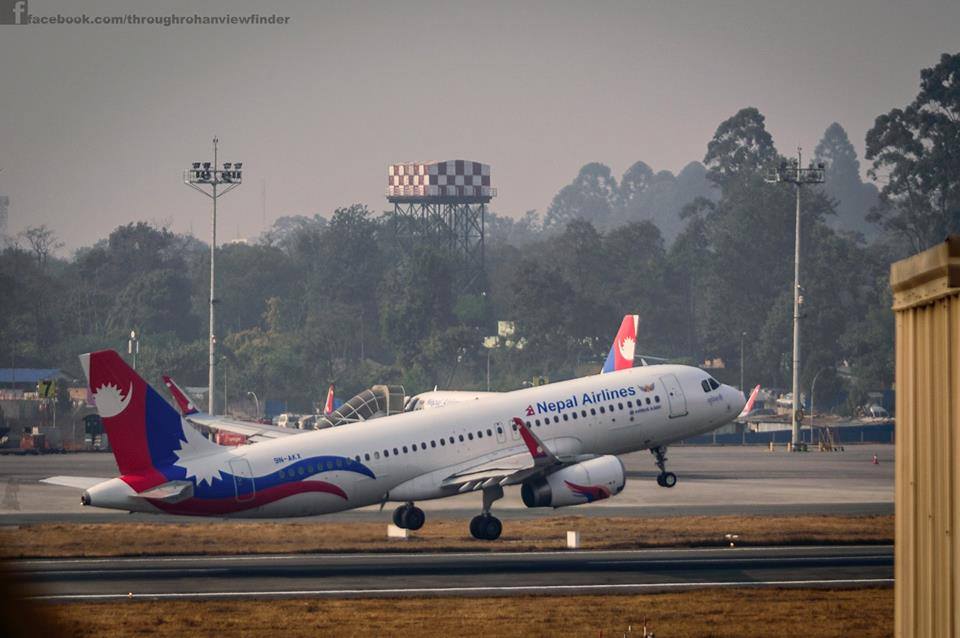 What about passenger flows? Wouldn't any National Carrier primarily carry passengers, including tourists? On the face of it, yes and let us address that. It is also easier to quantify as more data exists in this aspect. In 2019 – the last normal year, 4,138,764 passengers travelled by air into and out of Nepal. Of those 2.24 million flew out 1.89 million flew in. Out of that, RA – by now the largest again – flew out 370,607 passengers and flew in 356,228 passengers, commanding a 16 per cent market share on the outbound and 18 per cent market share on the inbound segments.
However, RA cannot fly into Europe due to EASA's ban on Nepali carriers from European airspace; thus, 16 per cent or 18 per cent of seat market share does not translate to the same share in revenues. Assigning each ticket an approximate value of $500 we can assume that passengers spent roughly $4 billion flying into and out of Nepal of which RA's earnings should have been around $700 million. The actual figure was far lower. That would have been a royal sum! But nowhere near what could have been if, say, Europe was not off-limits to RA and its market share was 60 per cent or $ 2.48 billion. Now throw air cargo into that mix, and the sums become truly eye-watering in the Nepali context and even more so, when looked at through the present prism of depleted foreign exchange earnings.
Past revenues that could have been are significant to make comparisons. Now consider that the Nepali Cabinet has endorsed a Tourism Ministry plan to declare 2023-2032 the "Visit Nepal Decade" and the numbers associated with that are truly amazing. Five million tourists, spending an average of 12 days in-country, taking the current length of stay as a benchmark, at a rate of $125 per day on average, gives us a tourism revenue target of $7.5 billion for 2032. In 2019, 83 per cent of arrivals into Nepal were by air. Of the 5 million tourists targeted for 2032 we can safely assume 4 million or 80 per cent will be by air and say another 3 million Nepalis will also travel overseas that year. If Nepal Airlines were to be built up to target 60 per cent of that market it would need to carry 4.2 million passengers by then and could potentially earn revenues of $2.1 billion or more doing so! If only it were to be equipped with the planes to do so.
Soft power
A successful National Carrier can project soft power for a country in the far corners of the world. Especially given our comparatively lower labour costs. Were we to put our minds to building a world-class airline that would be the first choice of travellers wherever that airline flew, the soft power benefits would be amazing.
Think Singapore Airlines, Ethiopian Airlines, early Thai Airways, and the likes. Even the 1960s Maharaja of Air India that the TATAs are now trying to whip into shape. Successful airlines have projected a country's standing to a position way above its actual punching weight on the world stage. National carriers have successfully promoted tourism, cuisines, service levels, and a nation's general attitude to the outside world.
Choices, choices
Early on, I mentioned that Nepal Airlines had often been vilified even as it has repeatedly striven to prove its worth. So, what to do with the National Carrier that we have? I would like to think that a sufficiently convincing case has been presented for the need for a strong national carrier considering the geo-political, commercial, and soft power landscapes. However, the ultimate responsibility for the Carrier rests with its owner. In this case, the Government of Nepal. Alone.
Voices have arisen about how the airline should be shut down, privatized, turned into a Public Limited Company, or even sold off outright. Overall, one of those options may yet have to be exercised in the future. However, shutting down the airline does not serve any purpose in the short and medium term. Privatization, while tempting, does need to take into account that the Nepali private sector has yet to prove the ability to rustle up the kind of capital required to run an effective regional carrier, let alone one with larger international aspirations. Going public with a heavily indebted entity might not offer the best choice for the owners. Selling the airline would similarly draw scant attention as whoever buys it also needs to address its liabilities, including past debt burdens.
So, the seemingly best option I might suggest would be to arrive at a broad understanding across party lines – after all it is they who almost 'killed the goose that laid the golden egg' to, for the short- and medium-term, rejuvenate Nepal Airlines with an agreed to a framework for growth, guided by a Business Plan that addresses commercial goals and also keeps in mind our geo-political frailties. At an agreed point in the Airlines' rejuvenation journey, when it sufficiently recovered and in sound financial health, a move can be made to the company model where the government can keep a minority stake or even just a Golden Vote to be used only in cases of dire national interest. The rest can be floated on the stock exchange, with the government exiting the company for a profit and turning it over to the taxpayer-shareholder owners. They would have indirectly funded the airline's recovery, anyway. The Government of Nepal's Golden Vote, with or without a minority stake, would not blunt the strategic 'tip of the spear.'
The writer is a seasoned tourism entrepreneur, currently the President of Nepal Association of Tour Operators.