Nature
History
16 years after Ghunsa air crash, legacy of conservation heroes lives on
The conservation heroes who perished in Taplejung 16 years ago have inspired a new generation of conservationists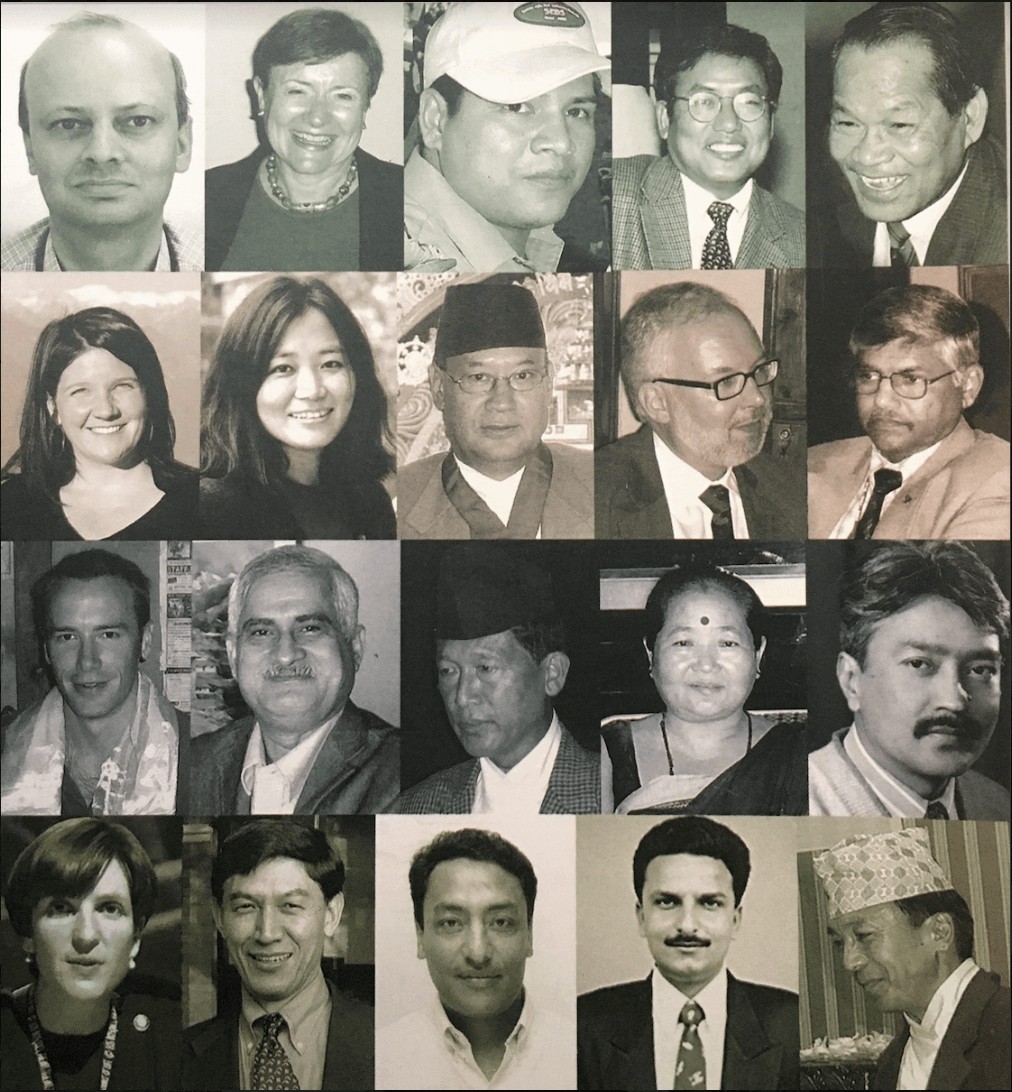 Saturday, September 23, 2006.
That was when Kanchenjunga Conservation was formally handed over to its local guardians. Everyone involved in planning the handover thought that monsoon clouds would clear up just in time. But on the morning of Saturday, September 23, 2006 – exactly 16 years ago - monsoon clouds still hovered over the Tamor river valley in the shadows of Mount Kanchenjunga. That morning, Nepal's prominent conservationists and their international friends, flew over the valley and somehow landed in a small mountain village called Ghunsa. The Sherpa village is located 20 minutes helicopter flight north of Taplejung bazaar in north-east Nepal.
At a colourful ceremony organised in Ghunsa, they appreciated the local community's efforts and its role in nature conservation and formally handed over Kanchenjunga Conservation Area to its local inhabitants. After all, they are the ones who co-exist and share their habitats with such endangered or vulnerable species as snow leopards, musk deer and red pandas, among others. Around 11:30 am, the handover ceremony was over. With the mission accomplished, the visitors were scheduled to return.
Bad weather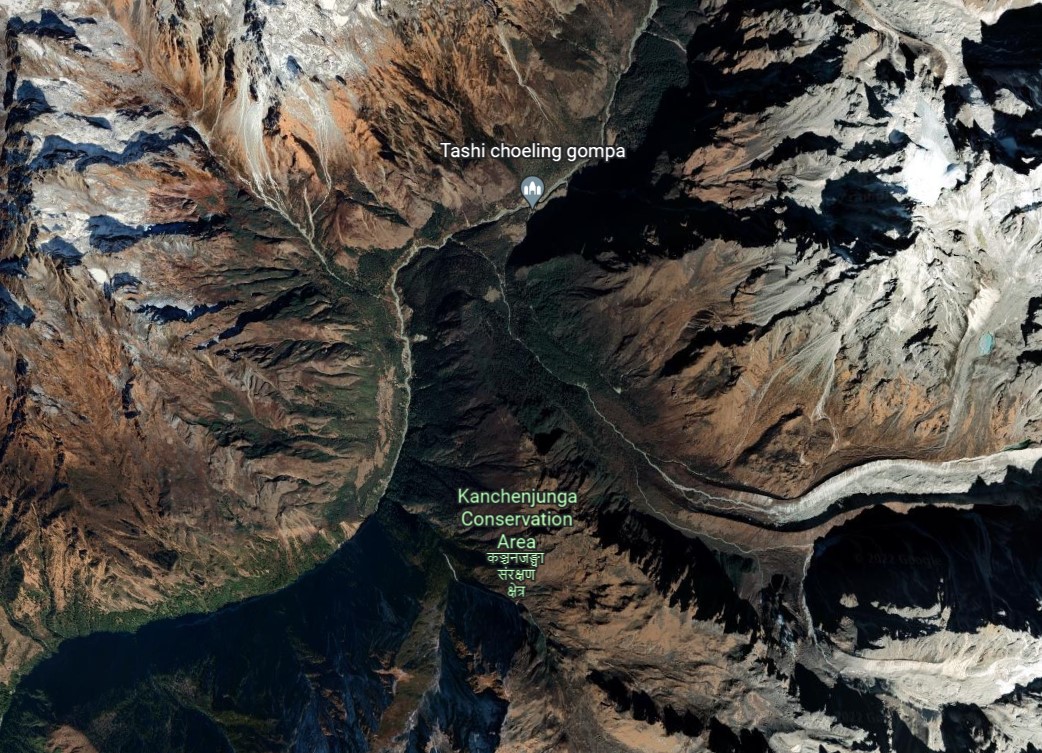 But the monsoon had not cleared away just yet. And it started raining again. The Russian captain of the MI-17 helicopter operated by Shree Airlines was doubtful if he could fly the chopper into the clouds and safely make it back to Taplejung. He was not in a hurry, according to local witnesses who spoke to journalists and investigators who visited Ghunsa a few days later. But the state minister in the team was in a hurry to return to Kathmandu the same day, they said.
That put pressure on the organiser of the ceremony, WWF Nepal, and the pilots to leave immediately. Nobody could say no, and everyone was on board the cargo helicopter again. Around 12:00 pm, the chopper took off from Ghunsa and disappeared into the clouds. Two minutes later it slammed into the rocky terrain of Phole hill, killing all the 24 people on board. As clouds continued to hover over Tamor valley, rescue helicopters could not reach the area immediately. And it took more than 36 hours for the rescue workers to locate the chopper's wreckage and the victim's dismembered bodies.
The then WWF chief James Leape called it a "biggest single loss of life" in the organisation's history. WWF Nepal's senior staff Ghana S Gurung – who's now the country representative - was supposed to be on that flight. But since he had to "make space for other dignitaries" he survived, and he continues to carry out his conservation duties to this day. This week, he is in Washington DC for work. But memories of that day and its aftermath are vivid in his mind.
"That day I was in Taplejung waiting for them," Gurung said. "I was finalising the press release of the handover. But the helicopter never returned and we kept waiting - restlessly. Then one of our staff, Himali Chungda, called me from Ghunsa and said, 'two minutes after it took off, there was a loud bang and a smell of kerosene all around'. The news was simply shocking. Then we teamed up to lead rescue efforts. The weather was so bad that no helicopters could fly to Ghunsa for another three days.
"After trekking and rope-climbing in steep terrain for more than two days, we were finally able to locate the crash site only after midnight of September 25. The wreckage was scattered in an area of around one kilometre, and no bodies were recognisable except that of Mingma Sir (Mingma Norbu Sherpa)." They had located the wreckage and body parts at an altitude of nearly 4,000 metres.
Huge loss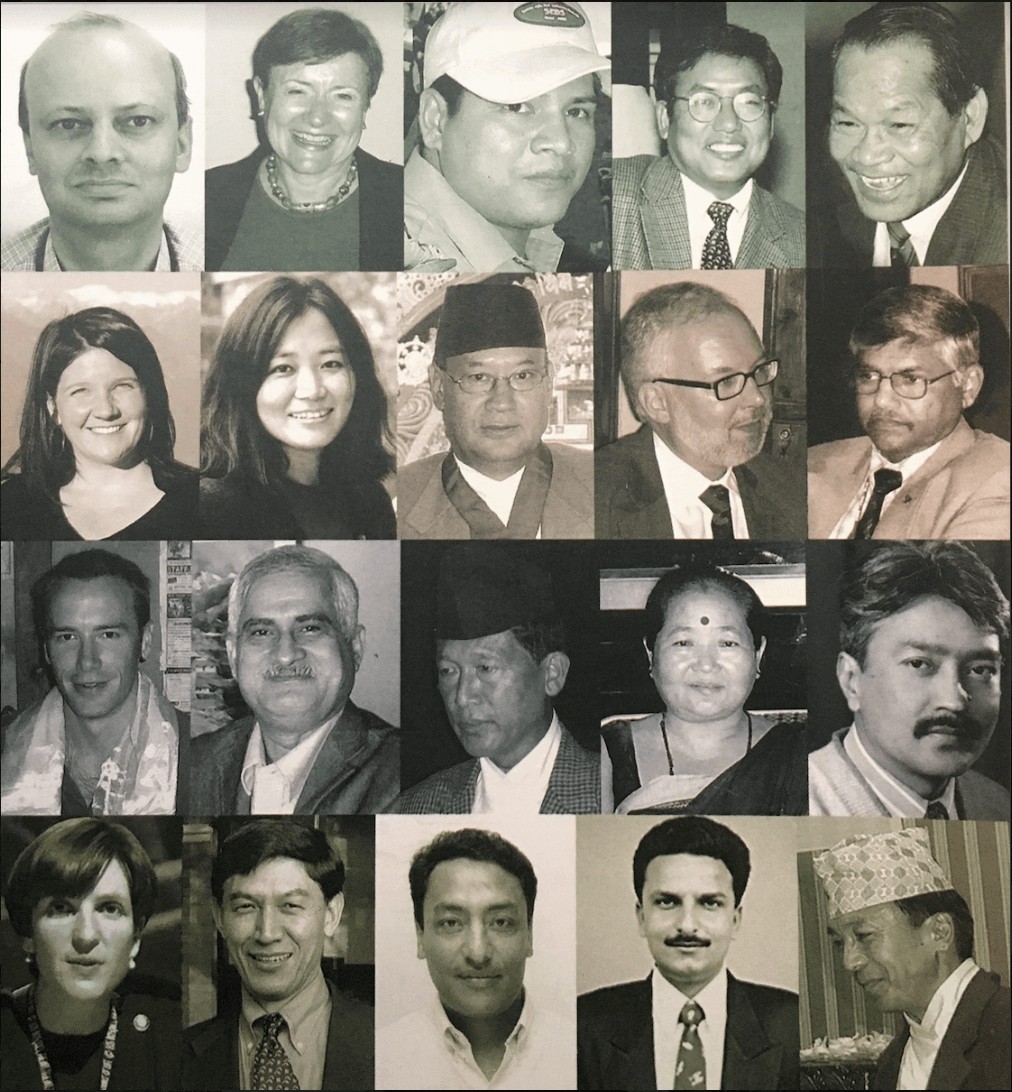 The crash meant a huge loss to Gurung and other WWF Nepal staff – and the near and dear ones of the 20 prominent personalities plus four crew members. Seven of them were WWF employees while nearly as many represented the Ministry of Forest. As well as Nepal, they represented more than half-a-dozen nations, including Australia, Canada, Finland, UK, USA and Russia.
Dr Bijnan Acharya represented USAID.
Margaret Alexander represented USAID.
Hemraj Bhandari worked for Nepal Television.
Dr Chandra Gurung represented WWF Nepal.
Dr Harka Gurung, a geographer, was an expert guest.
Jennifer Lynn Headley represented the WWF UK.
Yeshi Choden Lama represented WWF Nepal.
Dr Tirthaman Maskey, a conservationist, was another expert guest.
Pauli A Mustonen represented the Finland Embassy in Kathmandu.
Damodar Parajuli was the Secretary at the Ministry of Forest.
Mathew Preece represented WWF USA.
Narayan P Paudel was the director general at the Department of National Parks and Wildlife Conservation.
Gopal Rai was the State Minister of Forest and Soil Conservation.
Meena Rai accompanied her husband, Gopal Rai.
Sharad K Rai was the Director General at the Department of Forests.
Dr Jillian D Schlaepfer represented WWF UK.
Mingma Norbu Sherpa represented WWF USA.
Sunil P Singh worked for Nepal Television.
Vijaya Shrestha was a youth leader from Taplejung.
Dawa Tsering Sherpa was the Chairperson of Kanchenjunga Conservation Area Council.
Honouring their contributions for nature conservation, the government declared them conservation heroes. It also declared September 23 as National Conservation Day, when conservation heroes from around the country are honoured and young students are awarded scholarships to pursue higher education on forestry, nature, wildlife biology and so on.
Air crash investigation
Months after the Sep 23, 2006 crash, the air crash investigation report blamed pilot error for the accident. It blamed the crew's unfamiliarity with the terrain and the captain for violating flight procedures such as the Visual Flight Rules which the captain was required to follow to avoid accidents.
It also stated that the pilot and co-pilot failed to coordinate, and "suffered from hypoxia" – which is caused by lack of adequate oxygen in higher altitudes. But the report failed to incorporate concerns from Ghunsa locals, who reported overhearing the minister putting pressure on the organisers and the crew to fly back to Taplejung the same afternoon.
Lesson & legacy
Ghana S Gurung says humanity must learn lessons from the Ghunsa crash: "The biggest lesson in terms of aviation safety is that visual flights should not be allowed when the weather is bad." But as far as nature conservation works are concerned, he has no complaints.
"In the years since we lost our mentors and heroes in Ghunsa, we have been working hard to prepare a whole new generation of conservationists. Every year we have been distributing awards to local conservation heroes and more than 100 scholarships to young students. They are doing a fantastic job."
He continued: "On the wildlife conservation front too, I think we are making good progress. Protected areas are expanding and growing. Rhino population has gone up in Chitwan, Bardiya and Shukla. Wild tigers' numbers have nearly tripled in the last 12 years. Snow leopard population in Kanchenjunga seems to be growing too with zero poaching. And more and more girls in Taplejung are now enjoying better access to education."