Current Affairs
accident
Gajuri bazaar remains tense after bus knocks down school boy
Enraged locals block a section of the Prithvi Highway and torched the bus following the incident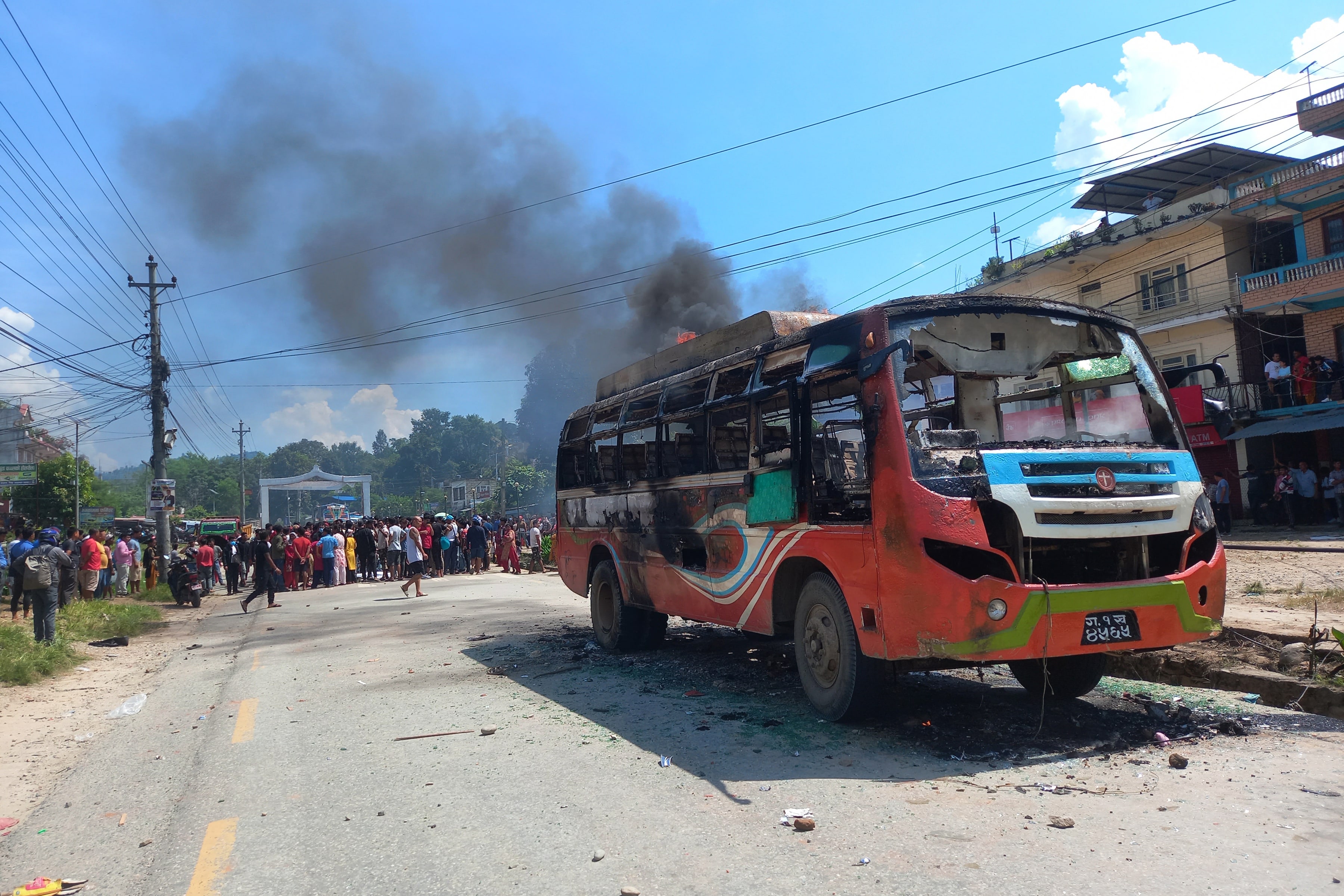 A passenger bus knocked down a six-year-old student at Gajuri bazaar in Dhading on Thursday, causing a tense atmosphere around the bazaar area.
Police have identified the deceased as Bijay Pariyar of Gajuri Rural Municipality.
The minor died on the spot when the bus (Ga 1 Kha 4565), heading to Gorkha from Kathmandu, hit him, said Superintendent Rakesh Singh of the Dhading District Police Office.
Pariyar, the student at a local school - Aadarsha Secondary School - was on his way to school when the accident took place, the police said.
Following the accident, enraged locals blocked the road and torched the bus. The protestors also chanted slogans, demanding action against the bus driver.
As a result, the entire transportation system has come to a halt resulting in traffic chaos.
However, ambulances are running under police escort.
Efforts are on to clear the blocked road, as the authorities, local people, and victims have held talks for agreement, the police said. - RSS