Opinion
RIGHT TO INFORMATION
Open govt data to better serve citizens
Bringing data to public helps maintain good governance that can pave the way for nation's development and prosperity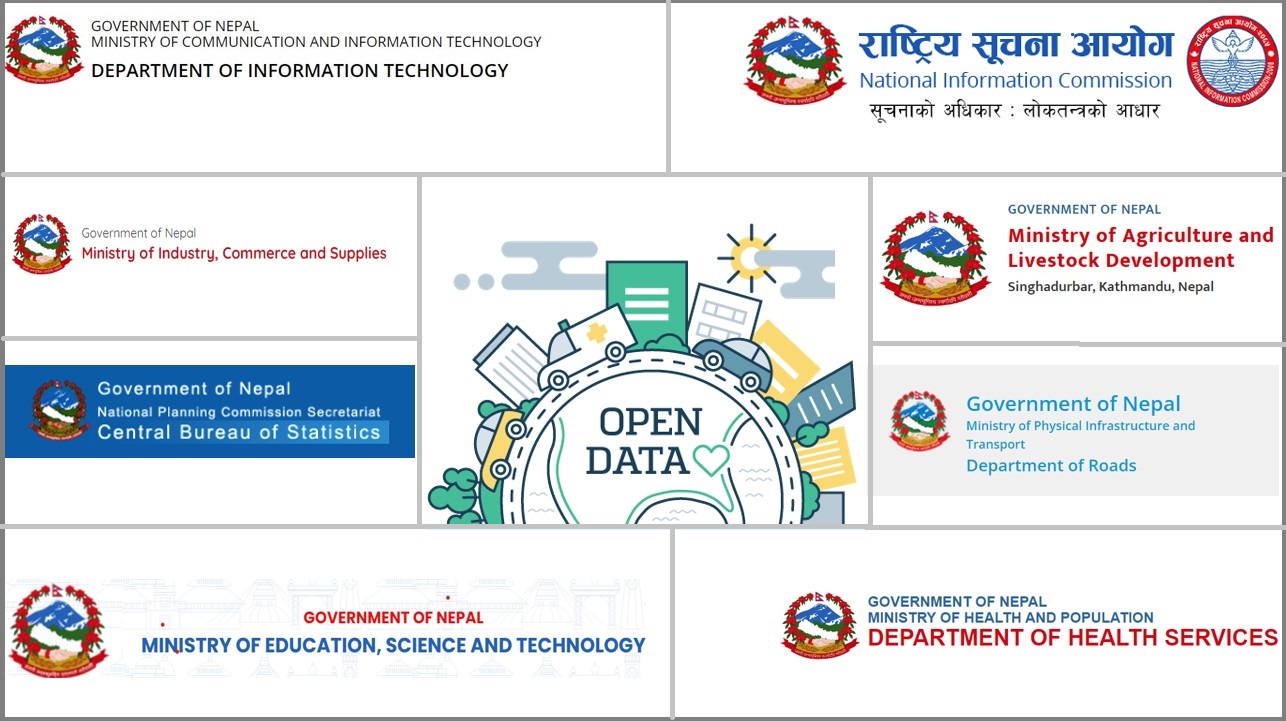 A Nepali goes to Australia for studies. In a week there, he gets a job. His problem now is to manage time. He has an hour and 10 minutes after college to report to work. By bus, it takes him one hour and 13 minutes to reach his workplace. Faster means of transport drop him there half an hour earlier. Rather than report to work early, he whiles away on his mobile apps on campus. Eventually, he settles with a routine, commuting by train that takes him one hour and nine minutes to get to work.
How long would it take for him in Kathmandu to cover a distance that mobile apps suggest to be, say, of 10 minutes? Perhaps he was never sure. The miraculous service he enjoys in Australia, therefore, makes him forget his homeland.
Choose a hospital, college, restaurant or gas station on your mobile app, you get there in time as the apps suggest. This technical miracle for service seekers is possible because the Australian government has made its data open and accessible.
I had a chance to see the miracles produced by open data when I was visiting countries with a team to prepare an action plan on Open Government Data (OGD) for Nepal. Developed countries were competing for excellence to provide services and facilities by giving their citizens access to information and statistics. The world seemed to have agreed that for any country to sustain development today, its people needed access to data and technology. Not just governments, businesses were also providing excellent services to the people because the private sector data were open, too.
What open data is about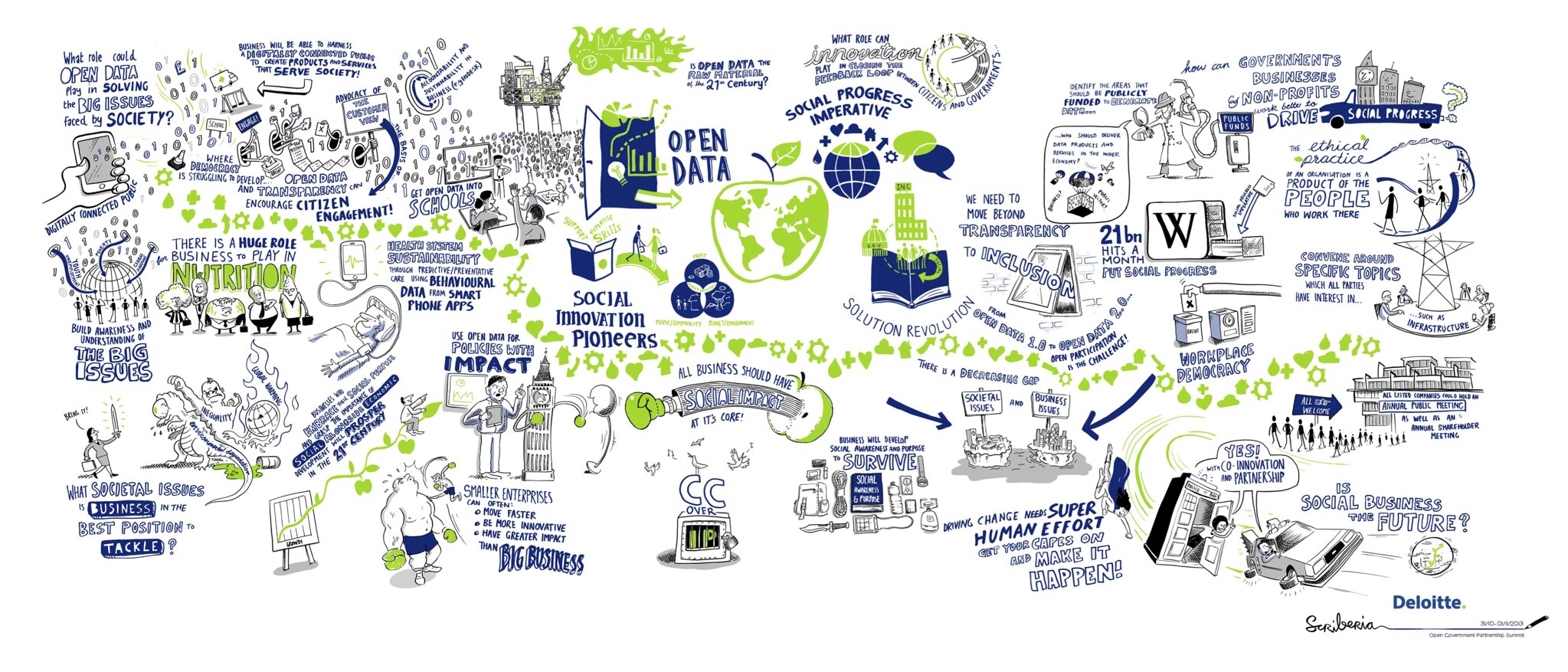 'Open data' is about bringing data to the general people for their use, re-use and distribution without restrictions. But in the context of Nepal, the government data are not open for use or reuse as 'open data.'
Four and a half years ago, in line with ​​the United Nations (UN) idea of OGD, the National Information Commission (NIC) prepared an OGD action plan and submitted it to the government for implementation. The action plan, like several plans and reports, however, may now be gathering dust somewhere in a drawer at the prime minister's office.
NIC is responsible to protect, promote and popularise the right to information of the people. It has concluded that information given without all facts and statistics is insufficient. So, only if the public has access to full information, the right to information will be guaranteed in a true sense and the goal of transparency, accountability and development will be fulfilled in Nepal.
The commission had held two international conferences in Kathmandu. After studying Korea's successful use of open data, the commissioners had led the effort to prepare the OGD draft for implementation in Nepal.
An Asia-Pacific level programme in Bangkok, after collecting the first round of suggestions on the draft from experts from various countries, then discussed the open data initiative. Further discussions were held and suggestions were received from data experts at a programme organised by the United Nations in the Netherlands. The draft was then finalised by a high-level steering committee formed under the leadership of NIC. Approved by a full meeting of NIC, the draft proposed an OGD action plan and suggested the Government of Nepal, through Prime Minister Sher Bahadur Deuba, implement it under Section 19 of the Right to Information Act, 2064, of Nepal. If this action plan is implemented and the concept of open data is gradually brought to the provincial and local levels, I believe, the people of the Federal Democratic Republic will feel the presence of the government.
Why NIC was involved
The purpose of right to information is to maintain the supremacy of the freedom of citizens by giving them maximum access to public information, empowering them and making the public bodies transparent and accountable, thereby, bringing democracy to the people.
In the absence of information on what the open government data is and how to access it, OGD is discussed little in Nepal. However, the Constitution of Nepal says that even when no one has asked for information of public interest, agencies must actively publish their information on a regular basis. It clearly provides for the right to information as a fundamental right. The Right to Information Act has been implemented in Nepal since 2064.
I believe the legal system of active disclosure of information under right to information gives the basis for implementing the open government data in Nepal. UN representatives agreed on this view when the commission was involved in the initiative. At various forums, international experts also agreed on this as the basis for OGD.
What OGD means
Anything said to be open means its transparency or the access of citizens to what is said to be open. The citizen's access to data means that the citizen has the right to demand, receive, study and make maximum use of data. Therefore, open government data should be understood as the government's transparency or the citizen's access to all related facts and statistics. But because the use of statistics is a technical matter, the user should be able to technically obtain, use, re-use and distribute data easily. The data needs to be in a machine readable and open format. This way, open government data is about producing government data in a machine readable and open format and making it public in a way that citizens can use, reuse and distribute it, without any copyright. In order for government data to be open, the work done by the government should be available on its website and should be easily accessible. The concept of open government data also respects the principles of individual privacy and state sensitivity.
Developed countries such as the UK, South Korea, and the United States have adopted open data not only for their governments but also for their administrations. Developing countries like Brazil, India and Indonesia have also started using the concept. Gradually, this concept is becoming a matter of interest and concern in underdeveloped and developing countries like Nepal.
Benefits of access to open govt data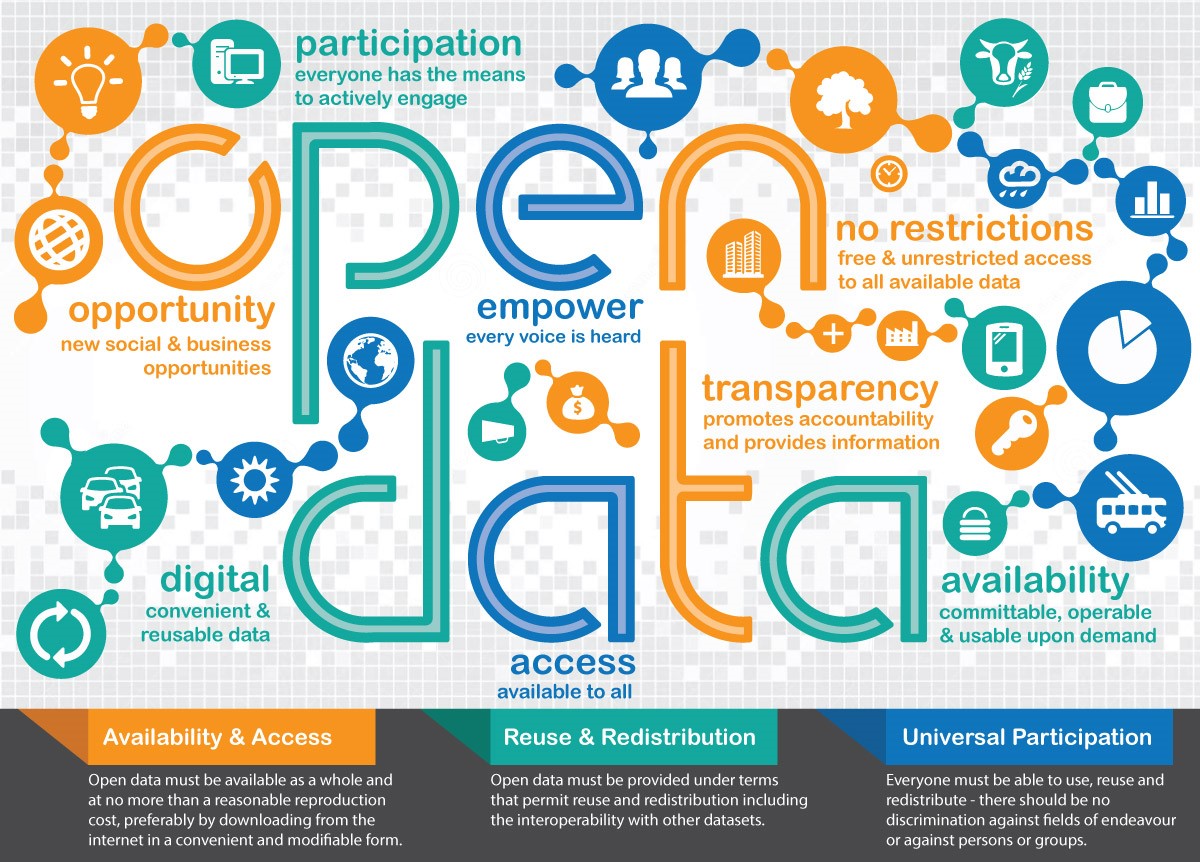 The concept of open government data gives citizens the opportunity to monitor the government's activities, which creates pressure on the government to be transparent and accountable. It also improves the capacity of service delivery agencies. It facilitates the process of providing services and also contributes significantly to establishing good governance.
Open data can have the following advantages:
Maximise promotion of business and trade.
Ease control of criminal activities and reduce damage caused by natural calamities.
Support corruption control.
Minimise social conflict through minimisation of social costs.
Assist job creation.
Help transparency.
Help build a welfare society, with improved government service delivery.
Empower the people and make their lives easier, while allowing them to participate in policy making.
Tools and skills to use open data
The use of open government data requires widespread use of technology, mainly the internet. But technology and internet services in Nepal have not expanded as expected. According to a Management Information System (MIS) report, released by the Nepal Telecommunication Authority in 2017, only 63.17% Nepalis have access to the internet. Even those who have access have not been able to get quality services. Most of them use the internet through mobile phones. Very few people have access to broadband services. Quality internet service is a basic requirement for using open government data. The practice of using technology and internet in the process of government operation is not very old and strong. There is a lack of sufficient manpower and infrastructure in the offices. The government has also launched a data centre for the protection of government data. However, due to the lack of coordination between ministries and concerned agencies, it has not been effective.
The Central Bureau of Statistics (CBS) of Nepal publishes many facts and figures through its website. However, the way they are presented does not fully meet the standards for open government data.
The National Information Technology Centre (NITC) is also providing websites, web hosting, and internet services for government agencies to deliver government information to the public. The NITC manages the government data centre and data recovery centre. Opening up, the Ministry of Finance has launched the Aid Management Platform for the transparency of the aid received by the government.
NIC is using MIS to give the people maximum access to information on the open government data. Agencies and stakeholders have held discussions, training sessions and workshops on open government data. Civil society organisations have been conducting campaigns for information, use and capacity building in relation to open government data. To protect privacy and national security, forums are discussing and demanding a Privacy and Data Protection Act. Open government statistics and data protection are going to be discussed and debated in Nepal in the coming days, too.
In this situation, it is necessary to take a long-term view for a proper use of OGD. To promote transparency and accountability, clear policies and laws, technology, skilled manpower, coordination among stakeholders and information to stakeholders and citizens about the importance of OGD are a must. Cognisant to all this, the commission proposed the action plan and submitted it to the government.
Why action plan
Taking the issue of proper implementation of open government data in Nepal as a step towards a better practice of right to information, NIC had given the OGD initiative an important consideration. In that process, a need was felt for a clear policy and action plan for the government to create uniformity in its work, in coordination among its different agencies, and to make arrangements for use of open government data through cooperation between agencies. NIC drafted the preliminary form of the national action plan and sent it to the government as its suggestion.
The aim of the national action plan was to help:
Identify and formulate the necessary laws and policies for the implementation of open government data.
Establish common understanding and actions among government agencies about open government data.
Prepare a clear blueprint for the government to implement open government data.
Increase cooperation and coordination between different agencies of the government for open government data.
Discuss the capabilities and needs of open government data with various stakeholders.
Eliminate duplication by promoting collaboration between different agencies in open government data.
Enhance government transparency and accountability through the use of open government data.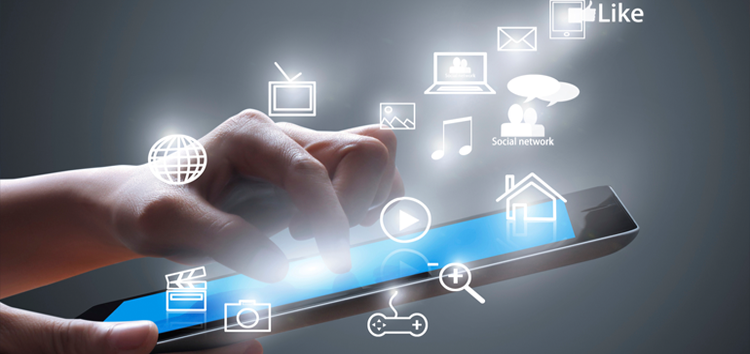 Conclusion
In Nepal, almost every topic is searched, researched and studied, but the suggestions, action plans and reports obtained from these efforts remain shelved. NIC has already published the OGD action plan in the form of a booklet, soon after it was submitted to the government four plus years ago. The concept of open data is an important component of the right to information – to make the governance system accountable through transparency and to maintain good governance for the nation to move on the path of development and prosperity. Bringing the OGD action plan to the local level and submitting it to the relevant agencies for its implementation will make the Federal Democratic Republic more open and responsive to public. It is necessary for everyone to join in the work of motivating people and creating pressure for efforts in that direction.