Life & Health
DENGUE FEVER
Doctors urge public to act proactively to fight dengue
The number of dengue cases has surged to more than 16,000 across the country till September 18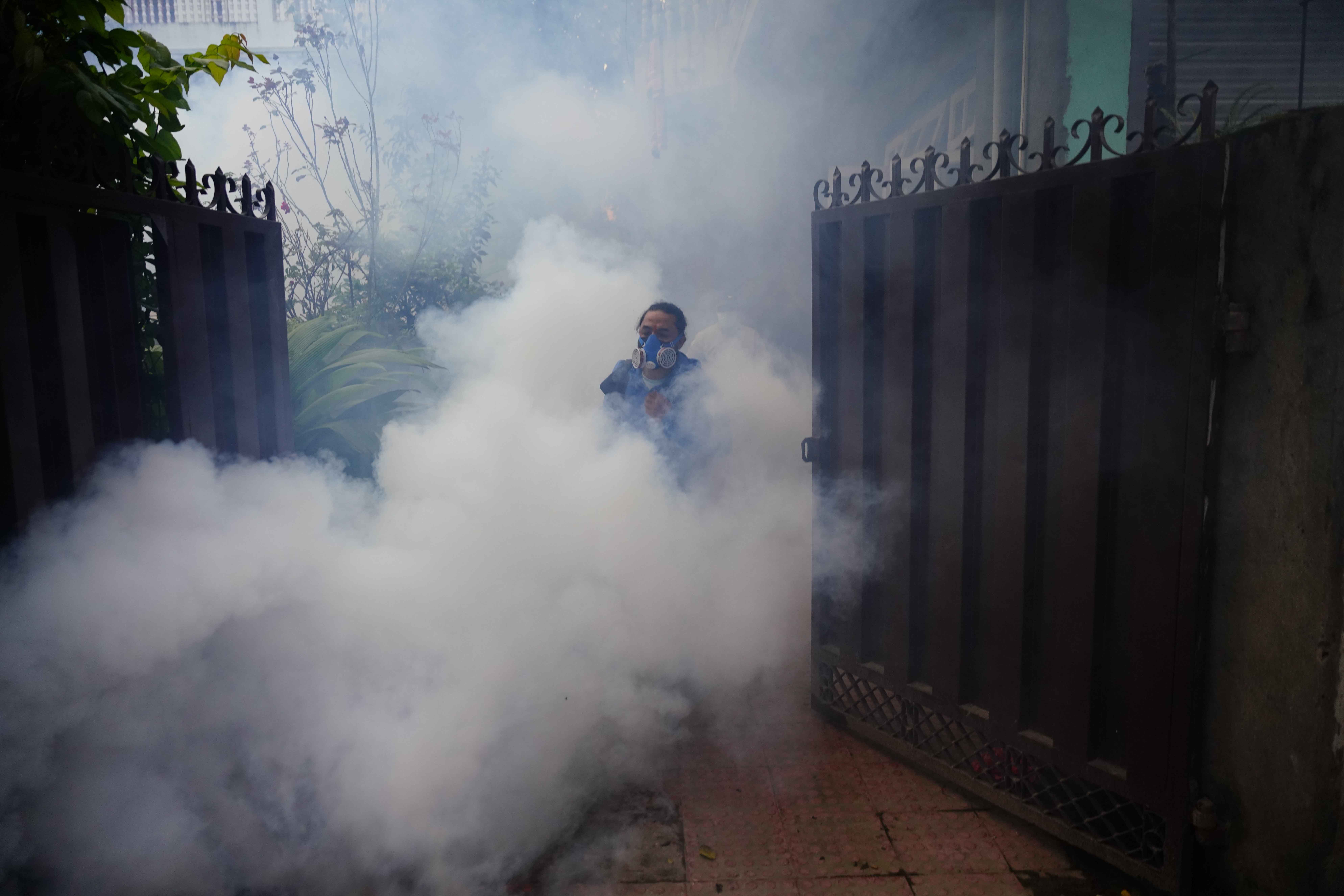 Amid growing cases of dengue fever, public health experts have suggested preventive measures to keep mosquitoes away and clean the surroundings to prevent the infection spread.
The number of dengue cases has surged to more than 16,587 across the country till September 18, according to the Epidemiology and Disease Control Division (EDCD). Twenty people are reported to have died from the infection.
Bagmati Province reported 12,401 cases of infection – the highest in the country, followed by Lumbini Province (2,422).
The highest numbers of cases are reported from Lalitpur (4,604) followed by Kathmandu (4,454), Makwanpur (1,597), Dang (994), Bhaktapur (713) and Rupandehi (659).
According to the World Health Organization, dengue virus is transmitted by female mosquitoes mainly of the species Aedes aegypti and Aedes albopictus.
Mild to high fever, severe headache, pain behind eyes, muscle and joint pains, nausea, vomiting, swollen glands and rashes are some of the symptoms of dengue.
Warning signs of dengue are severe abdominal pain, persistent vomiting, rapid breathing, bleeding gums or nose, fatigue, restlessness, liver enlargement, blood in vomit or stool, says the WHO.
Ways to avoid dengue
The best possible way to control and prevent the transmission of dengue is to avoid mosquito bite.
Dengue causing mosquito lays its eggs in clean water. Such water can be deposited in tyres, bottle caps, discarded bottles and cups, flower pot trays.
Covering and cleaning water tanks and flower pots regularly, not letting water stagnate in areas around will prevent the breeding of the mosquitoes. Mosquito nets should be used while sleeping both in the afternoons and nights.
"Search and destroy mosquito breeding places, use insect repellent, wear long-sleeved clothes and control mosquitoes both inside and outside houses," said Dr Gokarna Dahal, chief of the Vector-borne Disease Section at the EDCD.
Putting wire mesh on doors and windows, and change water in plant pots and trays are other measures to keep the mosquitoes away, he said.
"Any shops that sells scrap materials, motorbike workshops should also be properly maintained so that water does not get collected in the items they are selling," he added.
Full sleeve clothes
The Ministry of Health and Population has requested all the civil employees, public and private staffers to wear full sleeved clothes at work citing the rise in the number of dengue cases in the country.
"As the dengue causing mosquito is active during the day, especially during morning and evening it is necessary to maintain cleanliness in office areas," said Dr Samir Kumar Adhikari, assistant spokesperson for the ministry.
Kathmandu Metropolitan City Mayor Balen Shah, concerned by the rapidly rising dengue cases, took to social media suggesting people not to wait for winter to take dengue away.
To contain dengue, the metropolis has allocated budgets, ranging from Rs 50,000 to Rs 100,000 based on their population size.
The metropolis has already instructed all the wards in Kathmandu to run search and destroy campaign, awareness campaigns in schools and procure health items necessary for preventing the spread of the infection.
Festival can increase dengue patients
The health officials are concerned that the movements of people are likely to increase the number of infections.
"Many people are asymptomatic and they are travelling. When a mosquito bites them it gets infected. The eggs it lays too are infected," Dr Dahal said. "With the Dashain festival around the corner, people are travelling to villages taking the infections home."