Fact Check
Fact-Check
Fact-Check: Old video clips of Swedish actors in Nepal go viral
The clips show them walking on a jungle trail with other crew members, giving the impression that they are currently in Nepal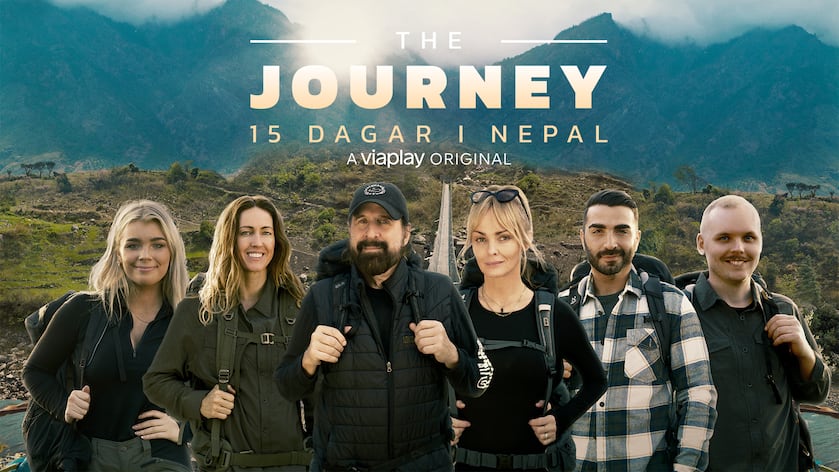 Video clips showing western actors walking inside Chitwan National Park are currently going viral on social media, including TikTok.
The clips show them walking on a jungle trail with other crew members, giving the impression that they are currently in Nepal.
The actors include: Peter Stormare, Izabella Scorupco, Alfred Svensson, and others. The clips show them busy with crew members in Chitwan, Pokhara, and other locations.
A TikTok account named @travelwithganesh, which has over 2,000 followers, posted a video clip on September 9. Its subtitle reads: "Do you know James Bond 1995 GoldenEye actress and Fargo Villian Nepal. They came to Nepal for film"
On September 9, the account posted another video clip. Again, on September 12, the user posted another video clip which shows the actors in Pokhara. Its title reads: "Filming in Nepal with Hollywood Celebrities"
Viral video clips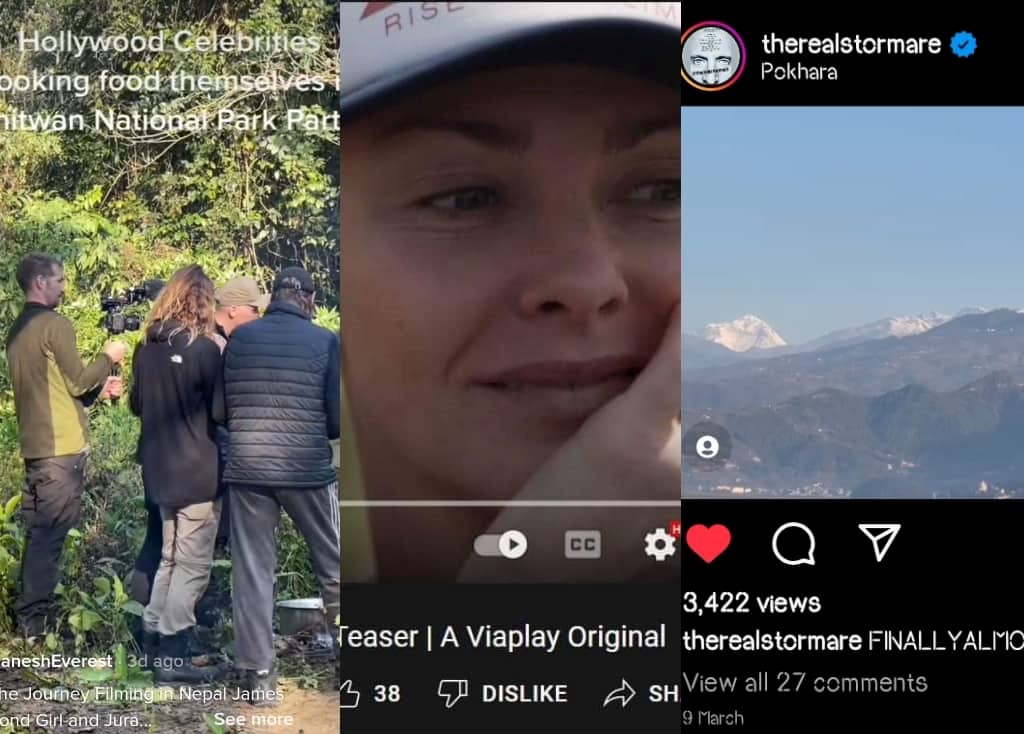 Fact-Check
NepalMinute fact-checked the claim.
First, we researched news articles and YouTube videos about the actors' trip to Nepal. Then we also interviewed officials at Chitwan National Park to find out more about the filming.
An article published on www.expressen.se, a Swedish online, on May 17, 2022, mentions that the actors were indeed in Nepal – but in May when an adventure series were filmed in Nepal. You can read that article here.
The series, dubbed The Journey - 15 Days in Nepal, premiered a few weeks ago.
One of the actors in the series, Izabella Scorupco, spoke to the Swedish media, telling how much she enjoyed her Nepal trip: "I have always dreamed of going to Nepal. It has always been on my bucket list as a trip I will do at some point in my life - and Nepal was truly the trip of my life in so many ways."
The article quoted another actor Therese Alshammar as saying: "During the trip, I saw similarities with my own journey in swimming."
On YouTube, we found the teaser of the series, which was already out on July 22. You can watch it here.
Then, we spoke to Ganesh Prasad Tiwari, information officer of Chitwan National Park, who said no Hollywood actors have visited Chitwan recently. He said: "No foreign film crew has taken permission to film inside the park this month or last month."
Lastly, we checked actor Peter Storemare's Instagram account, which shows that the actor posted a video of the mountains of Nepal on March 9.
Conclusion: Although video clips are getting a bit of attention on social media, they are not new. They date back to March. The viral posts are misleading.
Sources -