Theatre
A must-watch play: 'Sabiti' being staged at Shilpee Theatre
Shilpee Theatre is staging an intense drama, Sabiti, at 5:30 pm from July 1 to July 3.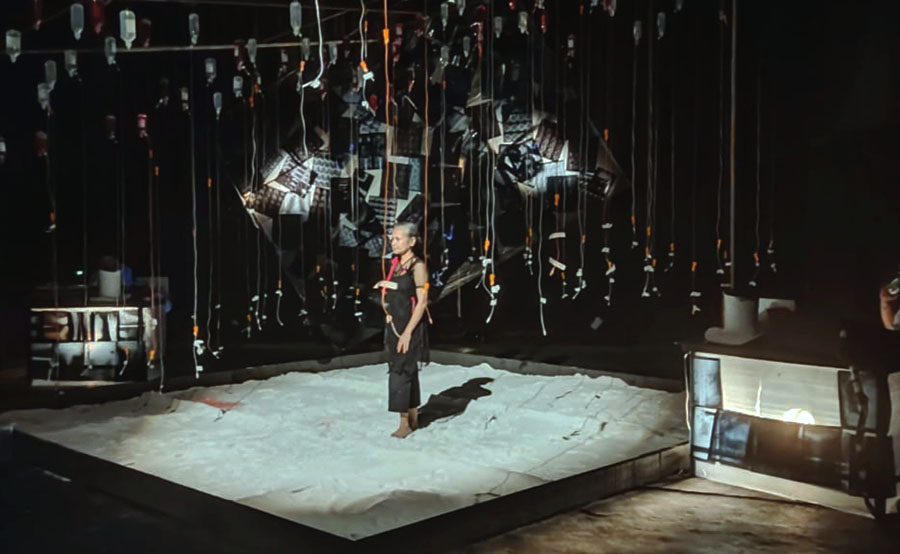 Have you ever "vomited a bullet"? Or, how many bullets have you dodged? The bullets of capitalism; the bullets of Marxism; the bullets of kitchen-centric roles; the bullets of biased societal norms; the bullets of social media; or the bullets of having opinions that are different from the "system".
The list may go on and on.
Now, how about not having any opinion at all?
Incorporating many such ideas and satires, Shilpee Theatre is staging an intense drama, Sabiti, at 5:30 pm from July 1 to July 3. The drama was written by late author Jagadish Ghimire. Any theatre lover cannot afford to miss it.
Well-renowned Indian theatre-artiste Anuradha Majumder is playing the lead character in the drama. Two of her Nepali compatriots – Sujan Oli and Sajan Kumar Sunuwar – are sharing the stage with Majumder. The duo plays various characters in one single play and adds a satirical element to the play as they question the "system" and those who created these "systems" in an ironically humorous manner.
The one-hour drama reflects the hypocrisy of society and its affiliation with different schools of thought, which the commoners "require" to exist in society. This is another intense play that is being staged after a decade, and that too from the perspective of a woman.
Even though the original story was written from the perspective of a male, the drama places the female character in the central stage and shows different layers of patriarchy and other biased social norms.
Each character delivers the dialogue in Nepali, English and Hindi.
When asked about the reason for the same, Director Bimal Subedi said: "We too were unsure of including English and Hindi. But, all of us are familiar with Hindi, and Hindi is spoken not only in India, but also across South Asia, including many parts of Nepal. We speak Hindi in Nepal, especially in the Tarai. Most of us speak in English. That's why, the casts deliver dialogues in Hindi and English, too."
Talking to NepalMinute, Majumder said: "I am very thankful to Theatre Village and all my students who are here in Nepal. I have a very special bond with this country. I am gifted with a daughter from this country. I also have my son Bimal Subedi. And, he is a rare human seed."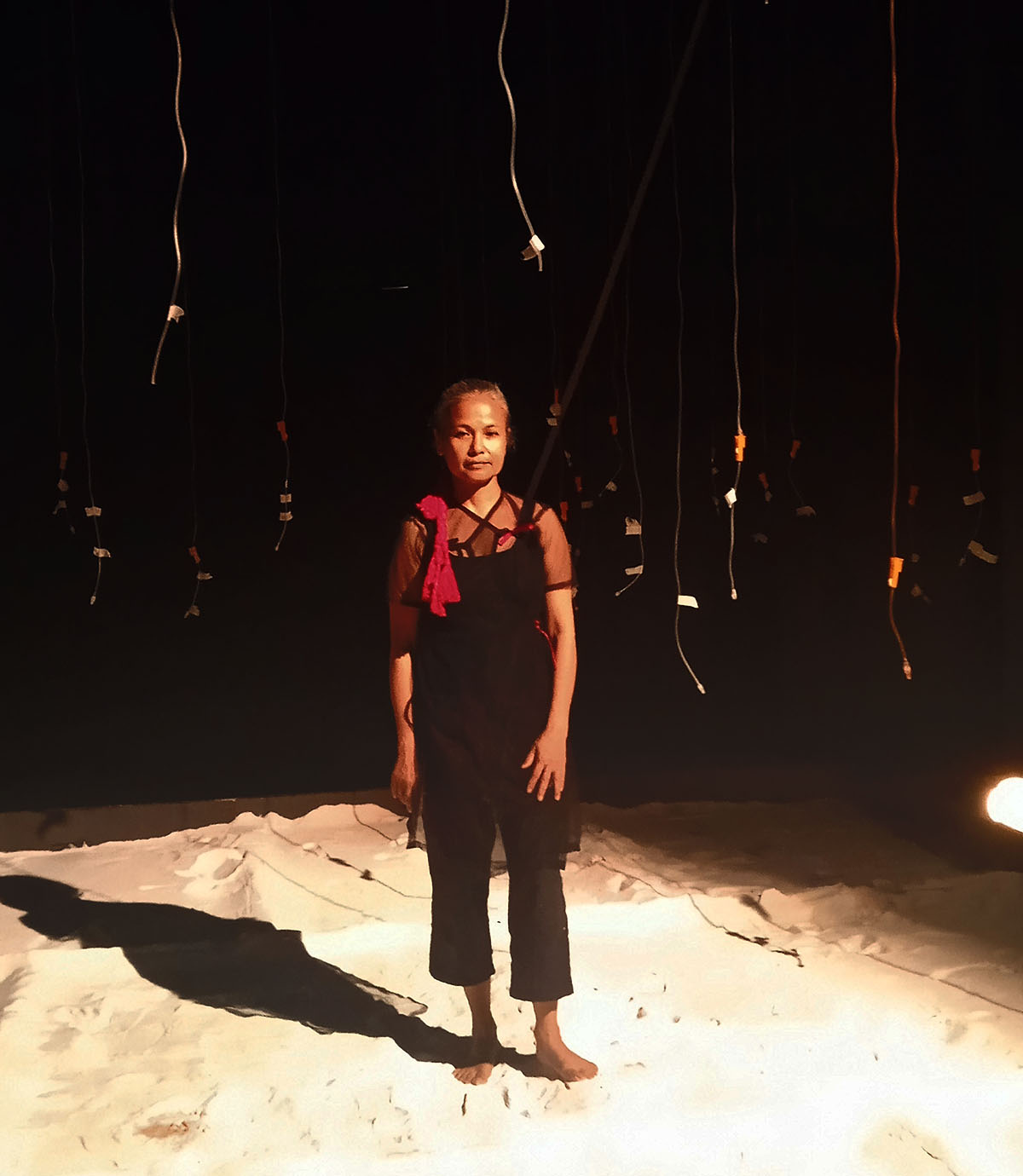 "Working with him is also a blessing. I was his teacher; now he is my teacher," she continued:
"So, I have already handed over some of my responsibilities. My daughter is taking care of all my other things and Bimal, my son, has taken charge of artistic endeavours of my dream. It was a dream to collaborate with Theatre Village as well as the Nepali culture and heritage with Art Ashram. I am very happy that my dream is fulfilled. All credit goes to my son."
Artiste Majumder, an academician and a director, is currently heading the Department of Acting in the Faculty of Film and Television at the State University of Performing and Visual Arts in Haryana, India.