Nature
The Flip Side Story
'Nobody should make us tigers' prey:' Pabitra KC, who lost her husband to tiger attack
At least 25 people were killed this past year in tiger attacks in and around five national parks spread across southern Nepal
KHATA CORRIDOR (Bardiya National Park) -
Tiger conservationists – including Hollywood star Leonardo DiCaprio – have admired Nepal's success in nearly tripling the wild tiger population, but people living near tiger habitats are worried that they may have to continue paying the price – and continue to fall prey to more tiger attacks in future.
The euphoria surrounding the success in more than doubling the wild tigers - from 121 in 2010 to 355 in 2022 – remains palpable among Nepal's conservation officials, a week after they made public results of the tiger census and remained flooded with congratulatory messages.
Although officials acknowledge the losses, the celebrations mask the other side of the story: At least 25 people were killed this past year in tiger attacks in and around five national parks spread across southern Nepal – Parsa, Chitwan, Banke, Bardiya and Shuklaphanta. Several more were injured.
That's why people living near key tiger habitats such as the famous Khata wildlife corridor – that connects Bardiya National Park here in western Nepal with Katarniaghat Wildlife Sanctuary in Uttar Pradesh, India – fear that the worst may be yet to come, and that the wild tigers may attack "many more people" in the days to come.
Tiger encounters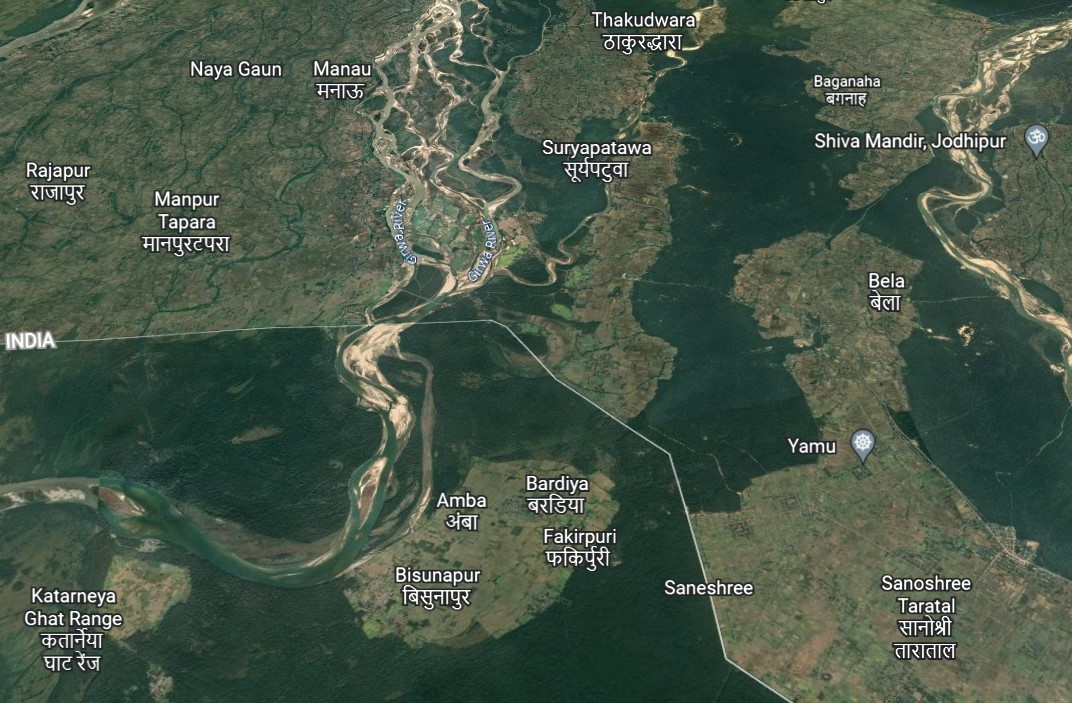 "We are very afraid, tigers can pop up here near our house any time, even during the day - and they don't care whether you shout or do anything," said Pabitra KC, 68, a resident of Bhagraiya village that sits right along the Khata corridor, which facilitates smooth movement of tigers and other wildlife between Bardiya and Katarniaghat.
Pabitra and her neighbours are more scared of tigers these days because she lost her beloved husband to a tiger attack only 13 months ago.
On the evening of July 4, 2021, Chitra Bahadur KC, 70, quietly left his house and went to a nearby forest to collect some fodder for the cattle. Busy in her kitchen, Pabitra cooked dinner for the family.
"But he never came back," she says, sharing the story of how she lost her husband. Through sobs and tears, she continued, "The tiger had attacked him in his shoulder and neck.
"He was my other half. He was the head of our family. After the tiger killed him, we became orphans. We don't feel safe here because there are more tigers living near our village than ever before."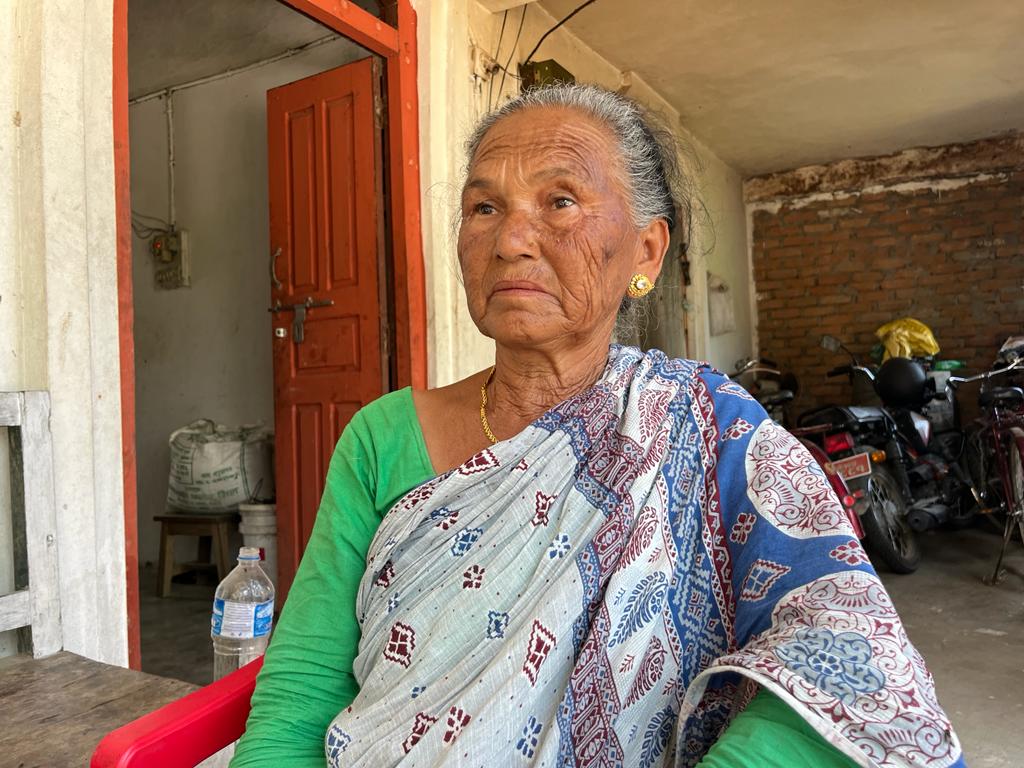 The latest census has put the tiger population here in Bardiya at 125 - that's even higher than the national grand total of 121 during the last Chine 'year of the tiger' in 2010.
Add to that the marauding wild tigers from nearby Katarniaghat in India that frequently use the Khata corridor for their natural movements.
Chitra Bahadur KC is not the only person who never returned home.
· Three months after the incident, on October 11, Janak Tharu, 37, of Geruwa village, met similar fate as a tiger dragged him into a forest and preyed on him. He had gone to the nearby river to fetch some water.
· The very next month, on November 28, Kaluram Tharu, of the same village, was killed by another wild tiger. He was busy herding his cattle and had swung into action after "one of his cattle ran away".
· On the evening of February 22, 2022, Lily Chaudhary, 46, of Sainabagar, fell prey to a tiger attack. She was hauled away by a wild tiger when she went to feed her pigs in the shed behind her house.
In all, at least four people were killed in tiger attacks in and around Bardiya in the past fiscal year.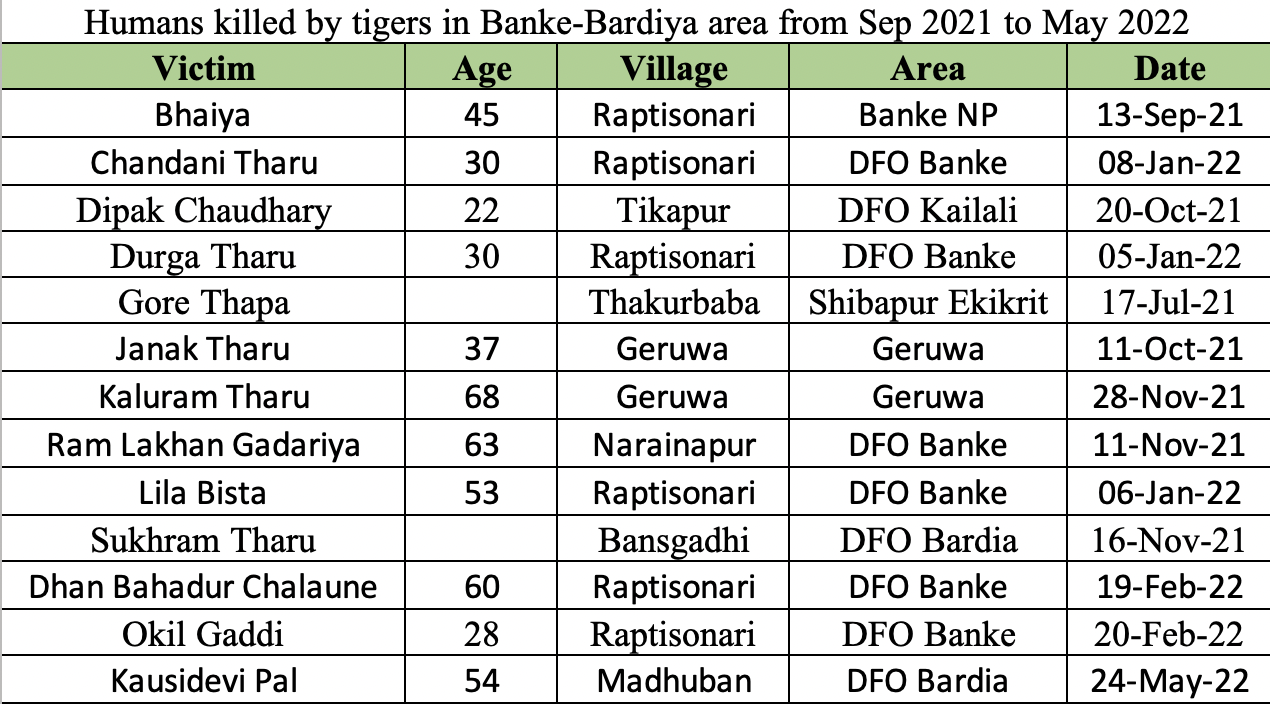 Between 2019-2022, at least 29 people have lost their lives to tiger attacks in the key tiger habitats of western Nepal – including Banke, Bardiya, Kailali and Shuklaphanta, according to figures made available by the National Trust for Nature Conservation (NTNC).
"The situation is equally worse in Katarniaghat area in India too," said Rabin Kadariya, senior conservation officer, at the NTNC's Bardiaya Conservation Programme. "There also, 12 people were killed in tiger attacks in recent months."
'Tigers' prey'
Bishnu Shrestha, warden, Bardiaya National Park, blames several factors for the rise in tiger attacks, including "people carelessly venturing into the forests" to collect mushrooms, vegetables and other forest products, the concurrent growth of tigers' numbers, and habitat loss outside the national park forests for infrastructure like canals and roads.
He said: "Most tiger attacks have happened because people were not careful enough. Most incidents have happened during the day when people entered the jungle to collect ferns, grass, firewood or mushrooms."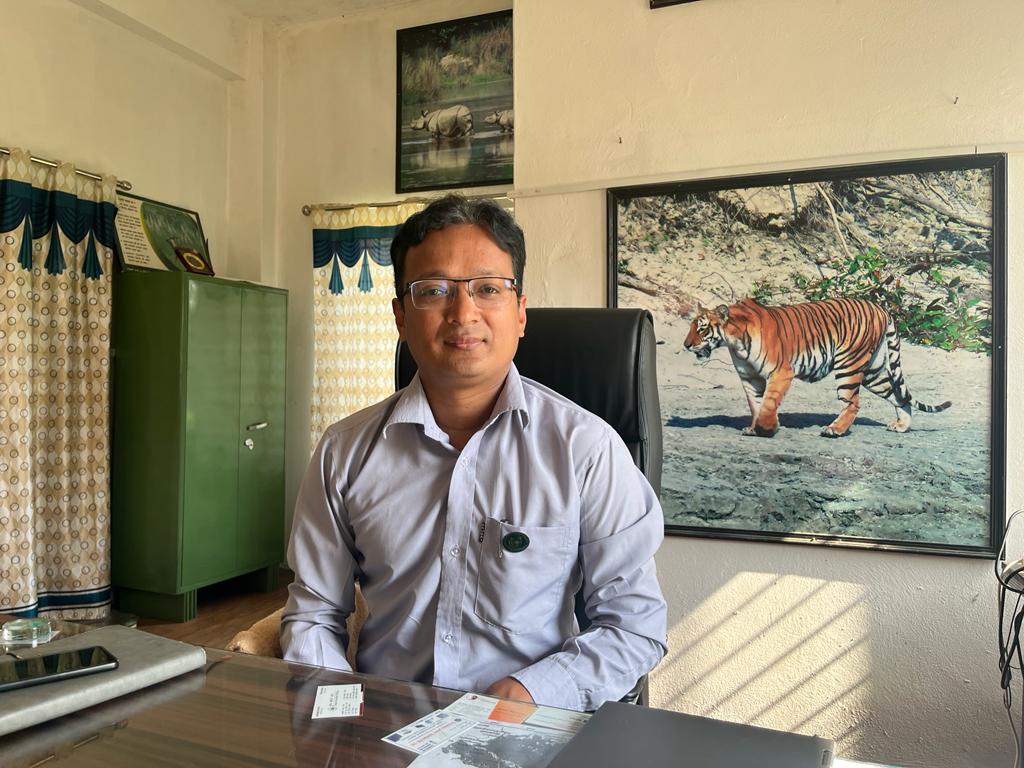 Wildlife experts say tigers normally don't attack human beings who are walking or standing; they have been found attacking people who seem bowed down like a four-footed animal.
Warden Bishnu Shrestha said: "Often tigers have been found attacking people in bent-over or bowed-down positions as in picking up ferns, mushroom or fodder. So when people bow down to pick something in the forest, maybe tigers think the creature is one of their prey species" like deer or sambar.
In an attempt to reduce conflict between humans and wildlife, the federal government has been giving compensation of Rs 1 million to the next kin of the victims of wildlife - or tiger – attack. The provincial and local governments and NTNC too have been giving additional compensations.
Yet people who lost their loved ones to tiger attacks don't seem happy.
Pabitra KC said: "We have to remain in constant fear of tiger attack. We need strong fences all around our houses. If we kill a tiger, we are jailed. We hear they are also getting dollars. But if the tiger kills us, they give us one million rupees in compensation. They are making us tigers' prey. Nobody should make us tigers' prey, we need good safety measures."