World News
G20 Delhi
G20: Xi Jinping's snub of summit the latest in escalation of ambition between two assertive powers
A more likely explanation is the intense competition between Xi Jinping's China and Narendra Modi's India over leadership status.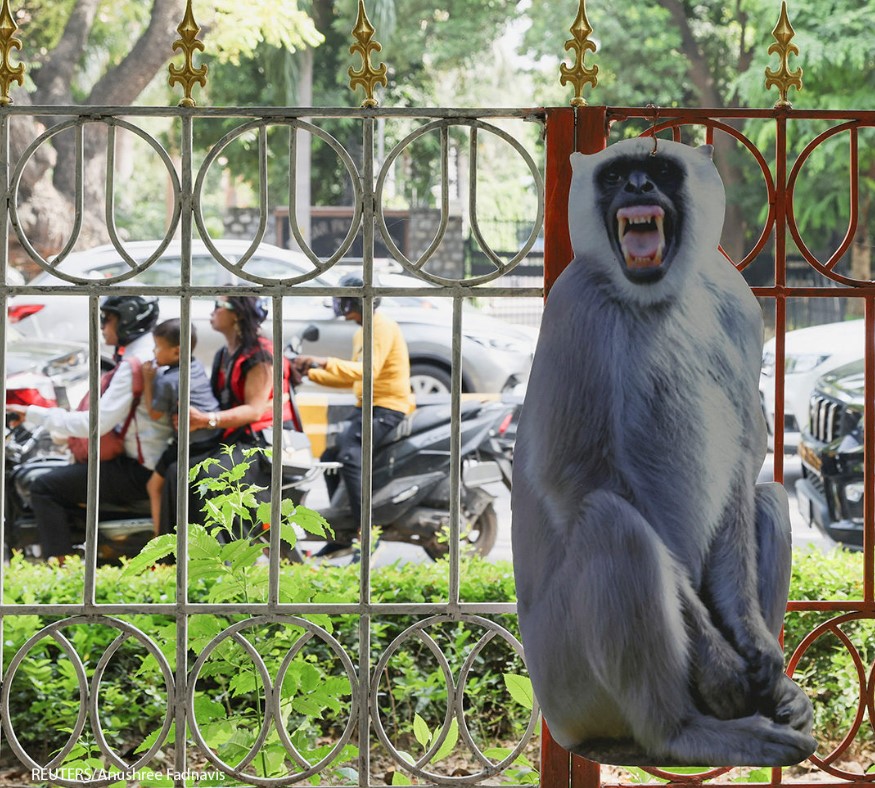 Dheeraj Paramesha, University of Hull
It might be tempting to connect Xi Jinping's refusal to attend the G20 summit in India with continuing border tensions. These reached a peak recently when China released an "official map" claiming as its territory several areas that have long been a matter of contention between the two countries.
But, in fact, a more likely explanation is the intense competition between Xi Jinping's China and Narendra Modi's India over leadership status when it comes to the global south.
The two countries have had a rocky relationship over the years, as seen in the sporadic military clashes in border areas. But it is the wider – and more recent – question of which country holds the most influence in the developing world that consumes the two leaders at present.
Sino-Indian relations can be categorised in four phases. The first phase (1949-1962) was a delusional period that assumed mutual bonhomie. India-China relations were dubbed as Hindi-Chini Bhai-Bhai (India and China are brothers). This continued even as China decided to illegally build a highway connecting Xinjiang province in western China and Tibet through territory claimed by India as part of the Ladakh region of Jammu and Kashmir state.
China invaded India in 1962 to protect the territory it had encroached upon. Notably, another more modern highway is now planned on a similar route, which is thought likely to exacerbate tensions even further.
This kicked off a second phase of animosity lasting till the 1980s and was triggered by China supporting Pakistan in the 1965 and 1971 wars and support to the numerous insurgent groups operating in India's north-east.
Then, in the mid to late 1980s relations between the two countries improved with talks between Deng Xiaoping, the then premier of China, and the Indian prime minister Indira Gandhi and a subsequent visit by her son Rajiv in 1988, the first visit by an Indian prime minister in 34 years.
More recently though, China has become more confident after decades of strong economic growth – has actively pursued a more assertive foreign policy. In 2014 Xi described this as "major-power diplomacy with Chinese characteristics". This has brought it into confrontation with India, once again over border territory.
Border dispute
In May 2020, Indian and Chinese patrols clashed near Pangong Tso (a lake spanning eastern Ladakh and western Tibet) after Indian troops found the Chinese entrenched in what was previously mutually patrolled territory. While some attribute China's actions to its expansionist strategy through what commentators have criticised as "salami slicing" tactics (encroaching on small pieces of territory at a time), others believe the growing friendship between India and the US was the trigger for China's actions.
Another reason speculated was that India's reconfiguration of Ladakh as a union territory in 2019 and reaffirmation that Aksai Chin (a portion of Ladakh in China's control since the 1962 war) as an integral part of India might have provoked China's border incursions.
At the end of August 2020, Indian troops occupied the Kailash Range. This gave them tactical superiority over China in the region because of its dominating view across the Chinese side of the border. This kickstarted talks between the two sides, which had been dormant for some time. Nevertheless, after 19 rounds of discussions, nothing has been resolved.
In December 2022, Indian and Chinese troops clashed in the Yangtse region of Tawang in Arunachal Pradesh. This remains the most serious area of contention between India and China, as demonstrated by the fury expressed by the Indian government recently released Chinese maps portraying the entire state as southern Tibet.
Beijing, in turn, criticised a visit by India's home affairs minister, Amit Shah, to the area, saying it "violates China's territorial sovereignty, and is not conducive to the peace and tranquillity of the border situation".
Modi reaches out to the world
Meanwhile, Modi has pursued an expansive approach to foreign relations in recent years. You only have to look at Modi's list of overseas travel since 2020 to see that he has engaged with, and been hosted by, a wide range of world leaders. At the same time, hampered by COVID and facing a difficult economy, Xi's foreign visits have been limited.
This has attracted a certain amount of attention from commentators who are increasingly casting Modi's diplomacy in terms of India's rivalry with China. This was evident when the Indian prime minister visited Greece in late August, with the trip billed by some as an attempt to limit China's influence in the Mediterranean region
So, contrary to China's decades-old strategy of containing India in the South Asian region, India has begun to spread its strategic relationships in south-east Asia, Europe, Africa, Oceania and the US. This has significantly challenged China's status in the international sphere.
Unable to find viable solutions to China's faltering economic growth, Xi has instead opted for nationalistic fervour among its people, while cracking down on dissent. His administration has also introduced the Land Border Law in 2022 to strengthen its border control and protection, leading to speculation it could be used to support a more assertive stance towards what Beijing views as its territory.
The release of China's most recent map is aimed at fulfilling this objective and prompted speculation about its impact on the G20 summit. However, the true reason for Xi's unwillingness to visit India stems from the fact that a successful joint communique from the summit would lend credence to India's emergence as a leader of the global south.
In a forum representing two-thirds of the global population, India's objective to build a consensus on several important issues such as debt restructuring – which China opposes but most developing economies support – is likely to significantly dent China's international status.
So the effect of Xi's refusal to attend the New Delhi G20 summit is effectively a statement contesting India's coveted status as a global leader.
Dheeraj Paramesha, Lecturer in Intelligence, Security and Policing, School of Criminology, University of Hull
This article is republished from The Conversation under a Creative Commons license. Read the original article.