People
Students' Protest
Students protest govt's refusal to test for pesticides in imported veggies (Photo gallery)
A student union affiliated to the UML stages a protest after the govt renege on pesticide test of imported vegetables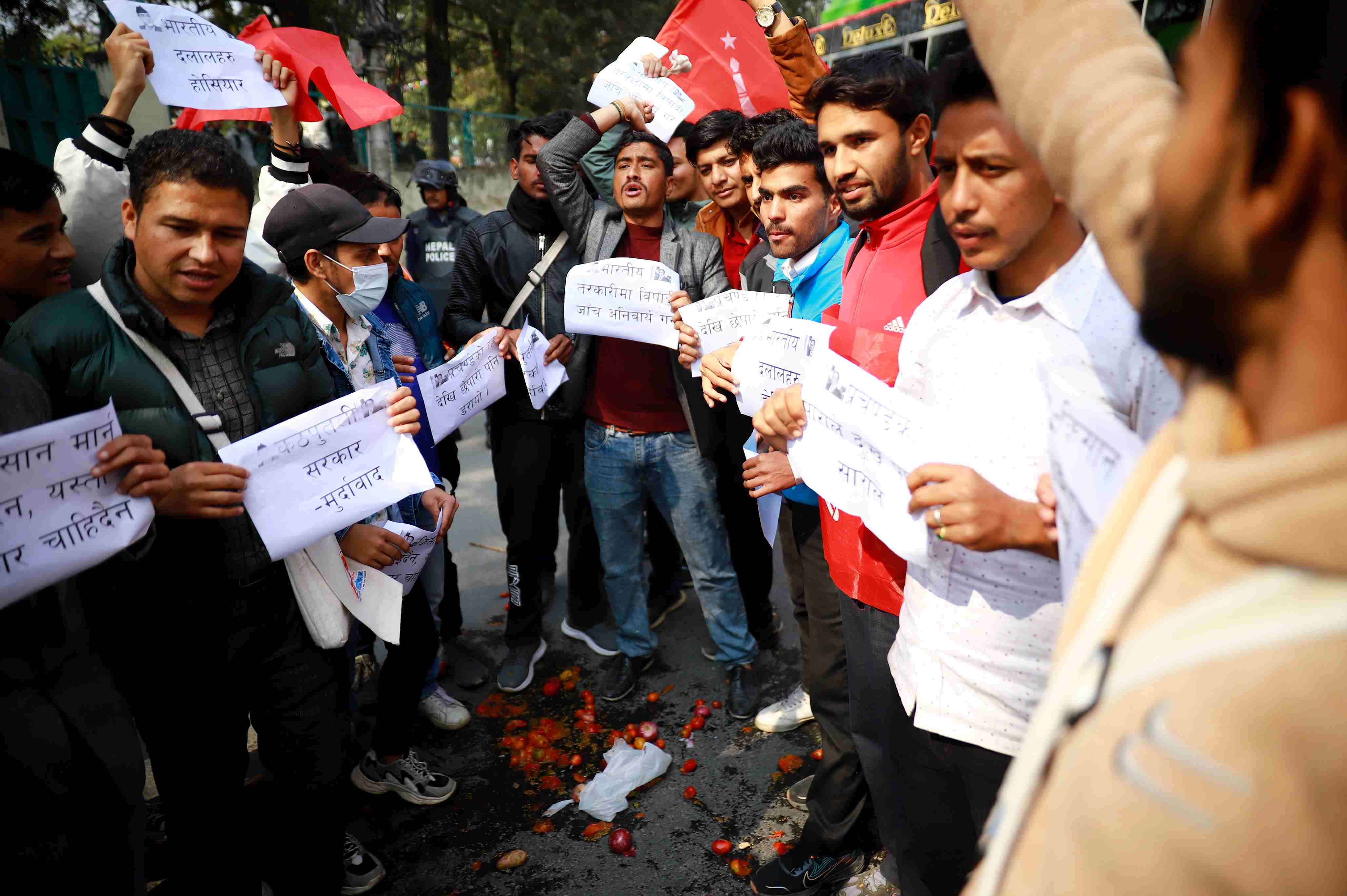 The All Nepal National Free Students' Union, the student wing of the KP Oli-led UML, protested the government's decision to drop a proposal to test imported vegetables for pesticides.
At Thursday's demonstration in front of the Tri-Chandra Multipurpose Campus in Ghantaghar, protesting students tossed vegetables on the road and chanted slogans against the government.
They were carrying placards which read "death to puppet government" and "make pesticide testing essential for India-imported produce".
The Pushpa Kamal Dahal Prachanda's administration backed away from the plan because vegetables from India do not meet the standards, according to experts, and barring the importation of such crops could harm relations with New Delhi.
According to government statistics, Nepal imported vegetables worth more than Rs9.6 billion over the past six months, and about Rs17 billion over the past fiscal year.
A month ago, Nepali farmers demonstrated against the government because they were unable to compete with the cheap fertilisers and pesticide-laden Indian goods.
NepalMinute captured some moments of the protest: