People
Durbarmarg Protest
Durbarmarg businesses pulled their shutters down to protest (Photo Gallery)
The businessmen protested "symbolically" by closing their shops for an hour from 4:30 to 5:30 pm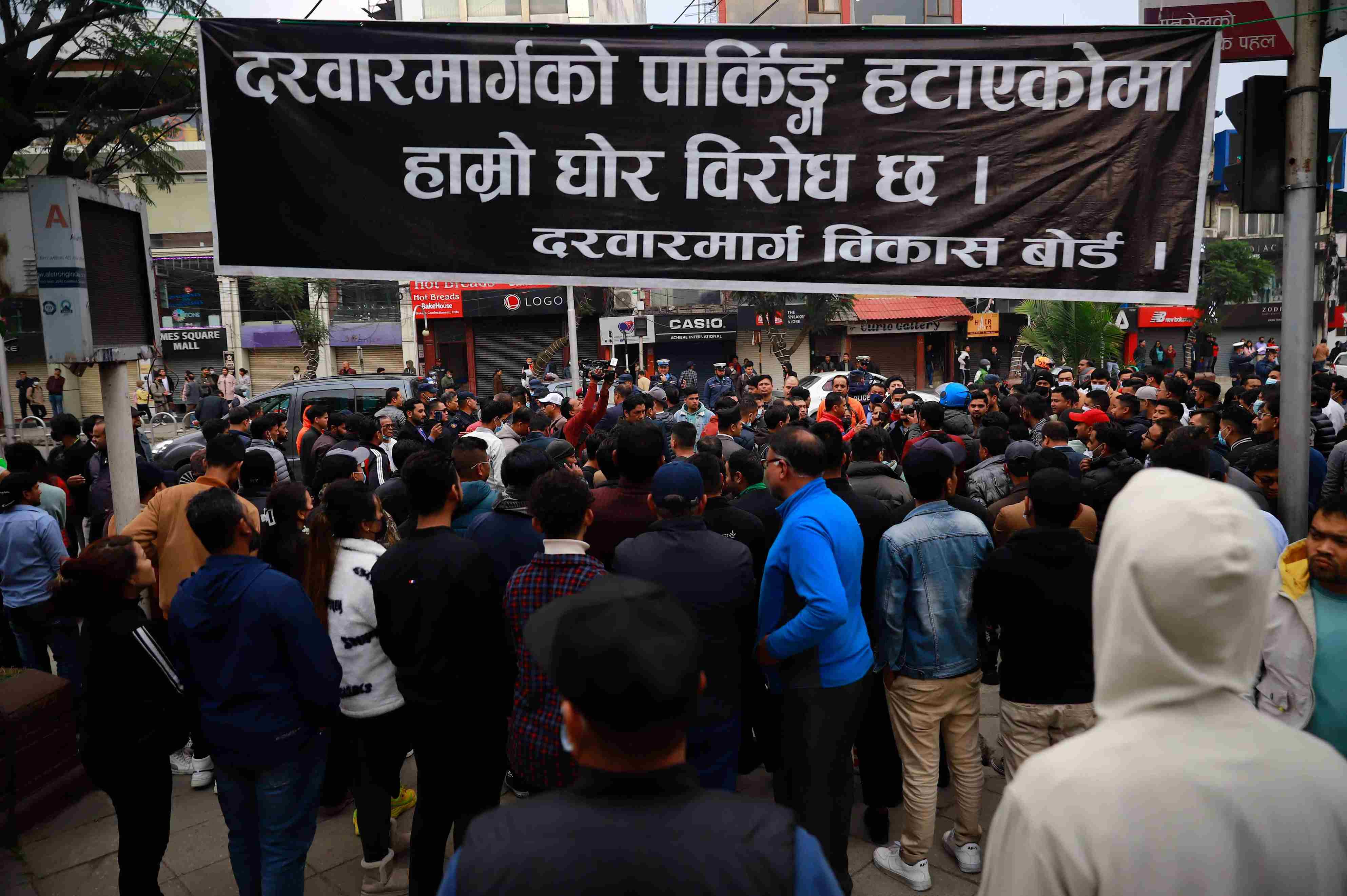 The Durbarmarg businesses pulled their shutters down on Monday to protest the banning of roadside vehicle parking by Kathmandu Metropolitan City.
The businessmen protested "symbolically" by closing their shops for an hour from 4:30 to 5:30 pm.
The businesses staged the protest through the Durbar Marg Development Board. The board has demanded that one line of vehicle parking be allowed in the country's poshest shopping area.
KMC has banned vehicle parking in coordination with Kathmandu Valley Traffic Police since December saying that's the only way to resolve the road congestion.
Retail shop owners of high-value products say their businesses have been hurt as the customers find no parking spaces near the shops.
The "symbolic" protest saw slogans being chanted against KMC Mayor Balendra Shah.
NepalMinute lens man captured some moments of the event.