Money & Finance
Bank Loans
Lending stumbles as high interest rates hit demand
The lenders' investments are limited to Rs100 billion in seven months, the lowest in six years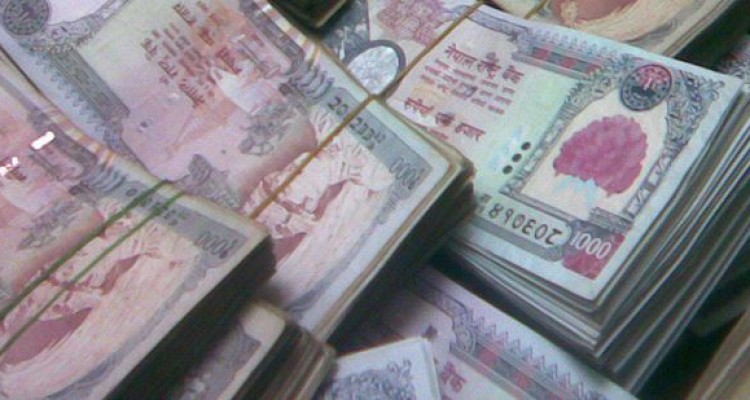 The commercial banks in the country have recorded the biggest drop in demand for loans in six years amid rising borrowing costs.
According to the Nepal Bankers' Association records, banks have extended only Rs115 billion in new loans to a total of Rs4.29 trillion till mid-February in the current financial year. The banks had invested Rs4.175 trillion in loans in the last financial year ending mid-June 2022.
Their investment stood at Rs434 billion in loans in the same period last financial year. The results showed the NRB's steady diet of interest rate hikes, which began last summer, continued to have a tightening impact on loan investments.
Banks increased loan investments by Rs111 billion in the financial year 2072/73, Rs239 billion in 2073/74, Rs212 billion in 2074/75, Rs278 billion in 2075/76, and Rs278 billion in 2076/77. They disbursed loans amounting to Rs252 billion in 2076/77, and Rs414 billion in 2077/78.
Demand for loans from enterprises rose around this last year due to low-interest, leading to a dramatic rise in imports. Because of this, the central bank took steps to tighten companies' access to credit.
Due to the lack of liquidity seen at the beginning of the current financial year, the credit investment of the banks has not been able to increase. As a result of the policy taken by the central bank, the amount eligible for investment in the banks has decreased and they have not been able to invest in loans due to the lack of additional deposits in the system. Although there is an investable amount, the loan has not been able to be invested due to high interest rates.
The liquidity crisis at the beginning of the current fiscal year prevents the banks from increasing credits. Following the central bank's directives, banks restricted access to consumer credit and mortgages. The interest rate hikes together with tighter standards have impacted commercial-and-industrial, commercial real estate, mortgages and consumer loans.
Nepal Rastra Bank has set a credit expansion target of 12.6 per cent or Rs560 billion for the current fiscal year. To meet the target, banks will have to disburse an additional Rs400 billion in loans over the next five months.
Banks have collected more deposits since September, but their investments have remained stagnant. The banks' CD ratio has decreased to approximately 86 per cent, indicating that they still have the capacity to disburse approximately Rs150 billion in loans.
With banks cutting the interest rate on deposits, the interest rate on loans will also decline beginning next quarter. That will increase the demand for loans.