People
NELTA Conference
English teachers from 22 countries congregate in Nepal
The gathering offers a rare networking opportunity for English teachers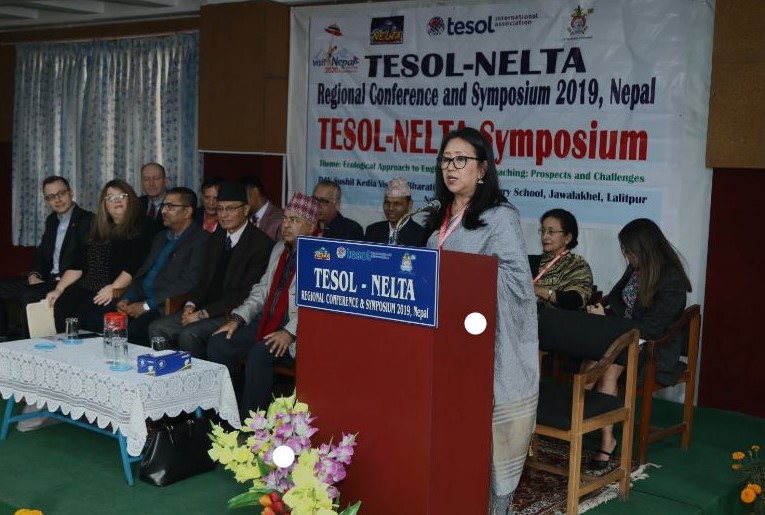 English language teachers from 22 countries, including Nepal, have descended on the Nepali capital for an international conference which will offer them a rare opportunity to exchange knowledge and experiences.
The 27th International Conference of Nepal English Language Teachers' Association (NELTA) will run February 17 through 19. Mayor of Lalitpur Metropolitan City, Chiribabu Maharjan is due to open the three-day event, organised at DAV Sushil Kedia School.
"The conference will have keynote speeches, plenary speeches, panel discussions, concurrent sessions, workshops, poster presentations, Interactive Language Fair (ILF), social events, and many more," says a press release issued by the NELTA.
It says the main theme of the conference is 'Reimagining Language Pedagogy: Wellbeing and Innovation Perspectives'.
"The main objective of this conference is to widen the networking in the changing scenario," adds the press release.
There are six keynote speakers, six plenary speakers and eight featured speakers from various institutions around the world. For panel discussions, NELTA has chosen 15 panellists.
The release says: "Besides the above speakers, a total of 180+ concurrent sessions will take place during the conference. The participants will present their papers on various sub themes and topics."
Founded in 1992, NELTA identifies itself as a voluntary, non-political, and non-for profit organisation with an aim to develop skilled human resources and to support the teachers of English, ELT professionals, researchers, and students for their professional development, and to improve quality education through English language pedagogy.