People
'People's War Day' observed
Amid controversy, Nepal observes 'People's War Day'
The Prachanda administration announces public holiday to commemorate the start of the decade-long Maoist insurgency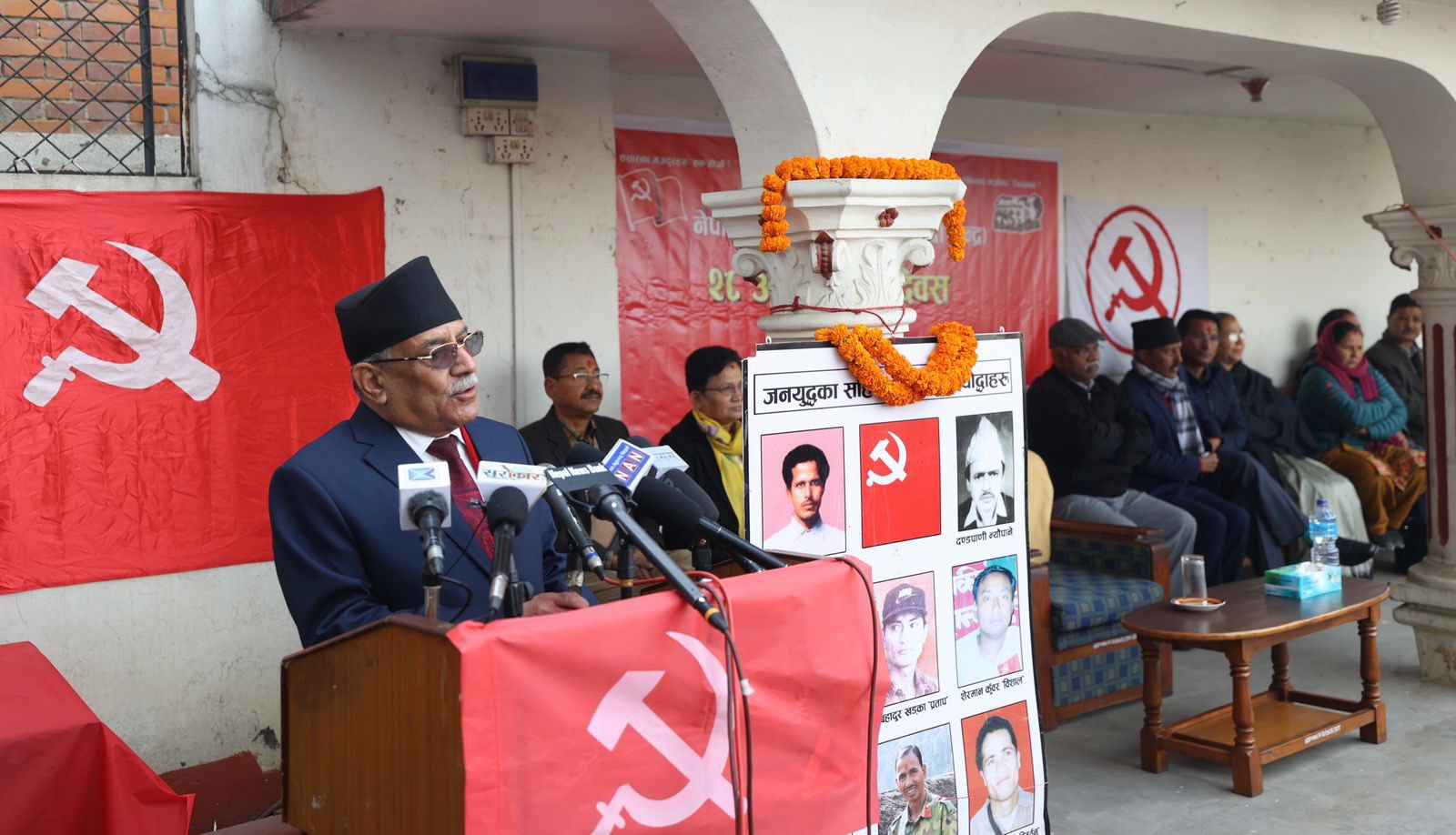 As CPN-Maoist Centre observed 'People's War Day' to commemorate the start of the decade-long insurgency on this day in 1996, the party's leaders gathered at a special ceremony to discuss what they say achievements of the decade-long insurgency. When it ended in 2006, the war had already claimed the lives of 17,000 Nepalis.
The government, led by CPN-MC Chair Pushpa Kamal Dahal 'Prachanda' declared Monday a public holiday, igniting criticism from human rights activists who have been demanding transitional justice for those affected by the violent uprising. Separately, a group of conflict victims protested against the decision to announce a public holiday, terming it 'a black day'. They have been demanding justice for years.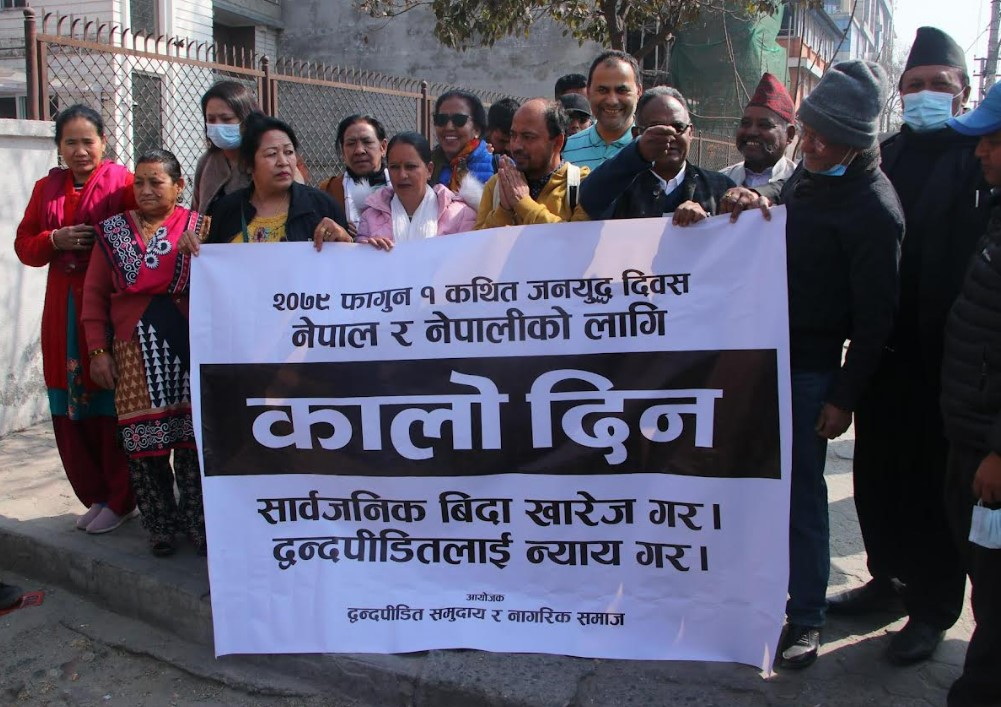 At the ceremony marking 28th 'People's War Day' Prachanda urged various factions of the Maoist movement to get united for the cause of social justice and transformation in the society, state-owned news agency RSS reports.
He also underlined the need for unity among various streams of Maoist for the 'prosperity' of the nation. He said that he was in touch with the leaderships of other Maoist groups for the unification, expressing his hope that the unification process would get momentum soon, it added.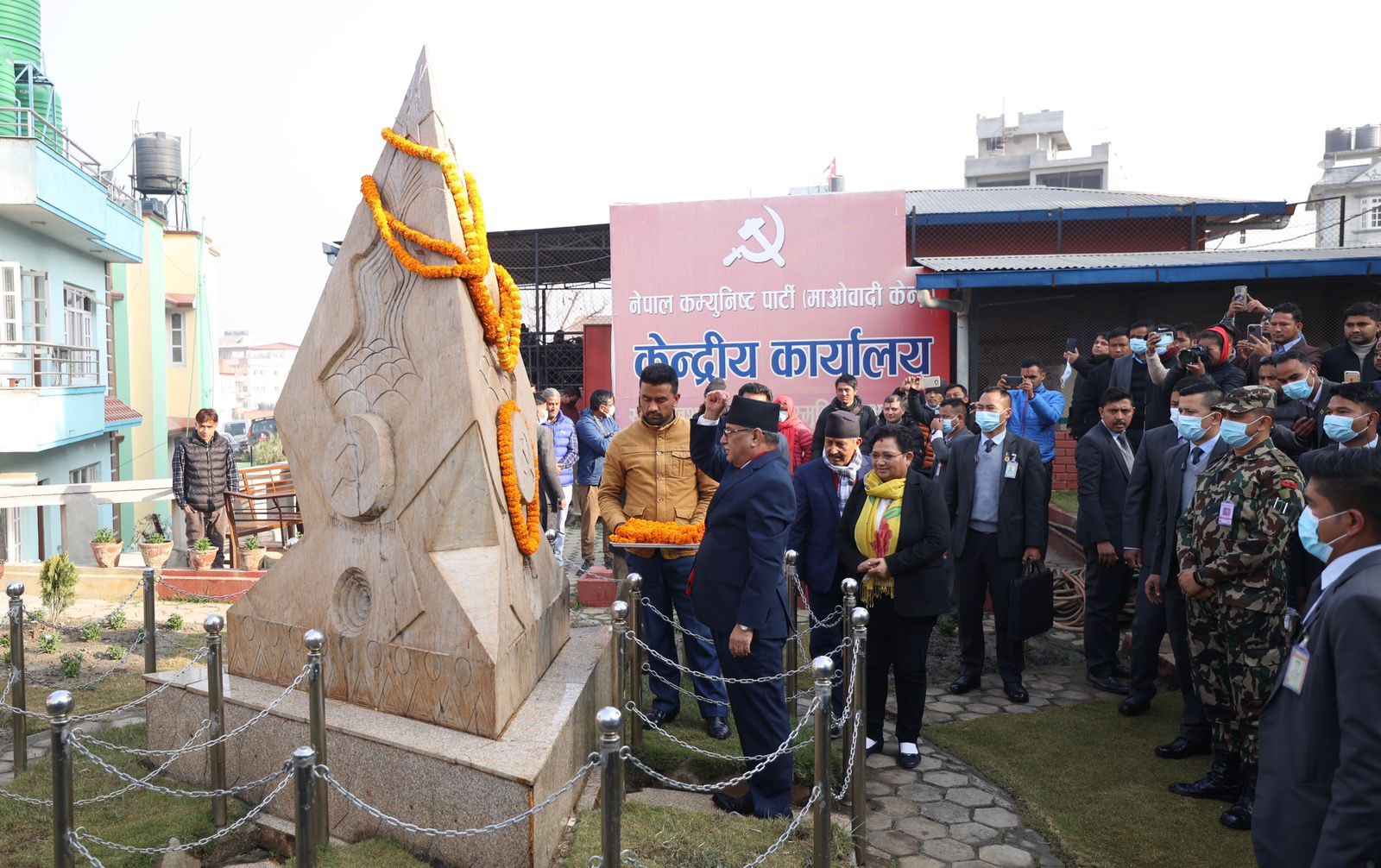 Soon, he said, a socialist front, a combination of Maoist, communist and socialist movement forces, would appear soon as an alternative to lead the future Nepal.
"The decision [to announce public holiday] is itself an honour to all those people who attained martyrdom, were left mutilated and injured over the course of the people's war," he said.