Cricket
NEW HEAD COACH
India's Monty Desai confirmed as new Nepal head coach 
The National Sports Council has appoved his appointment more than a week after CAN picked him for the role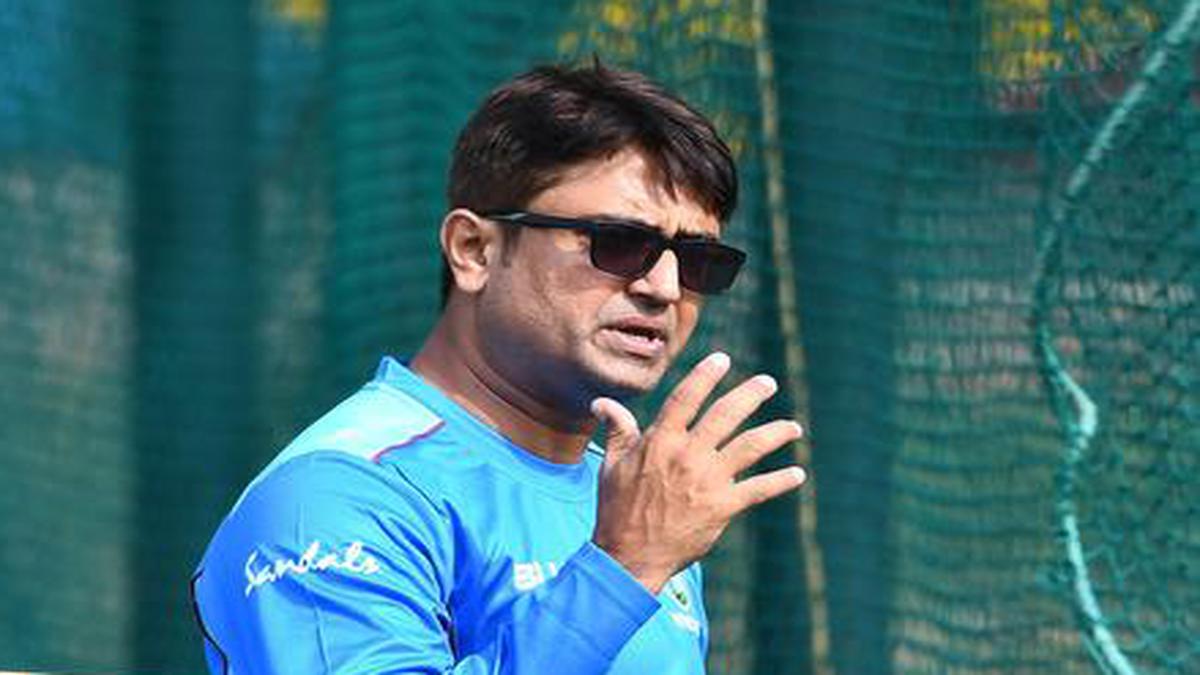 India's Monty Desai has been formally appointed head coach of Nepal national team.
The Nepali national cricket team have been without a head coach since Manoj Prabhakar stepped down from the role in December 16.
Desai had arrived in Nepal on January 28 after the Cricket Association of Nepal picked him among the shortlisted candidate for the role.
CAN made the announcement during a press meet in Kathmandu on Monday, soon after an approval of its decision by the National Sports Council. The association has signed a two-year agreement with the Indian coach.
Five coaches were shortlisted from a total of 24 applicants. CAN had also interviewed former head coach Dev Whatmore, Sri Lankan fast bowler Dhammika Prasad, South African Russell Craig Domingo, and former New Zealand T20 team head coach Glenn Poknall.
His first assignment as the head coach begins next week. Nepal is playing host to Scotland and Namibia in the ICC World Cup League 2 triangular ODI series from February 14-21 at the TU Cricket Ground in Kirtipur.
Desai, considered one of the best batting coaches in the world of cricket, was the favourite to get the job.
In order to address the national team's perennial batting problem, Nepali cricket officials have been keeping a close eye on Desai, who has extensive experience ranging from the IPL to the Test team.
Nepal has been trying to rope in Desai for quite some time, but it has not been possible due to his busy schedule. Desai was above Dave Whatmore and Pubudu Dasanayake on Nepal's priority list.
However, CAN appointed Whatmore and Dasanayake after the India trainer asked for more time due to his involvement in the Indian Premier League (IPL).
The national team are without a head coach after CAN sacked former India all-rounder Manoj Prabhakar from the post.
Desai has recently completed his three-year stint as a West Indies batting coach. He is especially known for identifying young talent and improving batting.
He has worked with the West Indies, Nepal, Afghanistan, the United Arab Emirates, Canada, the Gujarat Lions in the Indian Premier League, the Rajasthan Royals, the Punjab Kings, and Andhra Pradesh in Indian domestic cricket.
Having spent a brief period as a batting consultant with the Nepali U-19 side in 2017, he has a good understanding of the Nepali cricket scene. It was during that time that Nepal pulled off a historic 19-run victory over India in the ACC U-19 Asia Cup.
After Nepali U-19 team's poor performance, Desai was brought in as a batting consultant. Dipendra Singh Airee, Asif Sheikh and Rohit Poudel, who were under his tutelage on Nepal U-19 side, are now the mainstay of the senior team's batting.
Anil Shah, Bhim Sarki, Pawan Saraf, Kamalsingh Airi, Kishore Mahato, and Sahab Alam, who were on the U-19 team, are also on the senior team.
He was also with the Nepal national team when they made it to their first appearance in the ICC T20 World Cup, in Bangladesh in 2014, and during the World T20 qualifiers in Ireland and Scotland a year later.
Desai already wanted to work in Nepal. He had already said that he wanted to do something for Nepali cricket and that he was ready to work with limited facilities compared to other countries. But that was not possible when CAN was suspended by the ICC.