Cricket
National Squad
28-member Nepal squad sans Sandeep for ICC League 2 series
Three newcomers Ankit Subedi, Surya Tamang and Mausam Dhakal find their places for closed camp training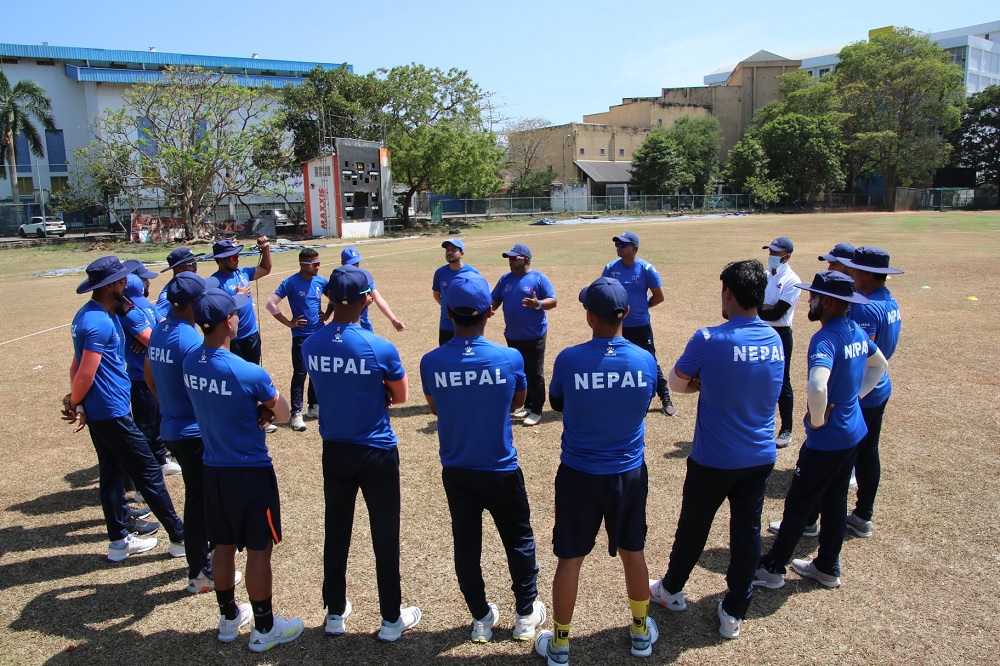 The Cricket Association of Nepal has called up 28 players for a national team's closed camp ahead ICC World Cup League 2 triangular ODI series, starting next month in Kathmandu.
The country's cricket ruling body has left out the rape-accused former national team captain Sandeep Lamichanne from the squad.
The preliminary list released on Friday includes three newcomers: young opener Ankit Subedi, spinner Surya Tamang and Mausam Dhakal.
Nepal will play host to Scotland and Namibia in a double header competition from February 14-21.
The CAN executive body, which has come under fire for a string of "contentious" decisions, was consulting legal consuls on the possibility of drafting Lamichhane back into the national team.
On January 12, the Patan High Court passed the order to release him on Rs2 million bail, overturning the Kathmandu District Court's November 4 ruling to proceed with the rape case while keeping him in judicial custody.
On September 6, a minor girl filed a complaint at the Gaushala Police Circle, accusing Lamichhane of raping her on the night of August 21.
The national selectors picked opener Subedi based on a strong show for Province 1 in the recently concluded Prime Minister's Cup. He accumulated 186 runs, which included a century and a half-century, in four matches. He made 110 runs against Bagmati Province.
Left-arm spinner Tamang has been performing consistently well in recent times. Playing for Biratnagar in the Nepal T20 League, he took 12 wickets from 26.4 overs in eight matches. He was adjudged the best-emerging player in the competition.
Armed Police Force leg-spinner Dhakal was the highest wicket-taker in the tournament, snaring 15 wickets in six matches.
Similarly, Siddhant Lohani made his return to the national side after five years. He put in a good all-round performance for Province 1 during the PM's Cup.
Also making their return to the senior national squad are veteran players Sharad Vesawkar, Sandeep Zora, Abhinash Bohara, Kushal Malla, Anil Shah, Bikram Sob and Bhuvan Karki.
Nepal open their World Cup league campaign with a match against Namibia on February 14 and take on Scotland on February 17. They begin the second round against Namibia on February 18 and play Scotland in the last match of the competition on February 21.
With 18 points to show off from 24 matches, Nepal lie sixth in the table, only above Papua New Guinea in the seven-team competition. Scotland currently lead the League 2 table with 46 points after 32 games. Oman are second with 44 points, followed by Namibia (37), USA (35) and the UAE (27).
The top three sides qualify for the World Cup, while those within the top five retain the one-day international status.