Life & Health
'God of Sight'
Dr Sanduk Ruit flooded with congratulations
The Olangchung Gola, Taplejung, native is also called the 'God of Sight' for his remarkable service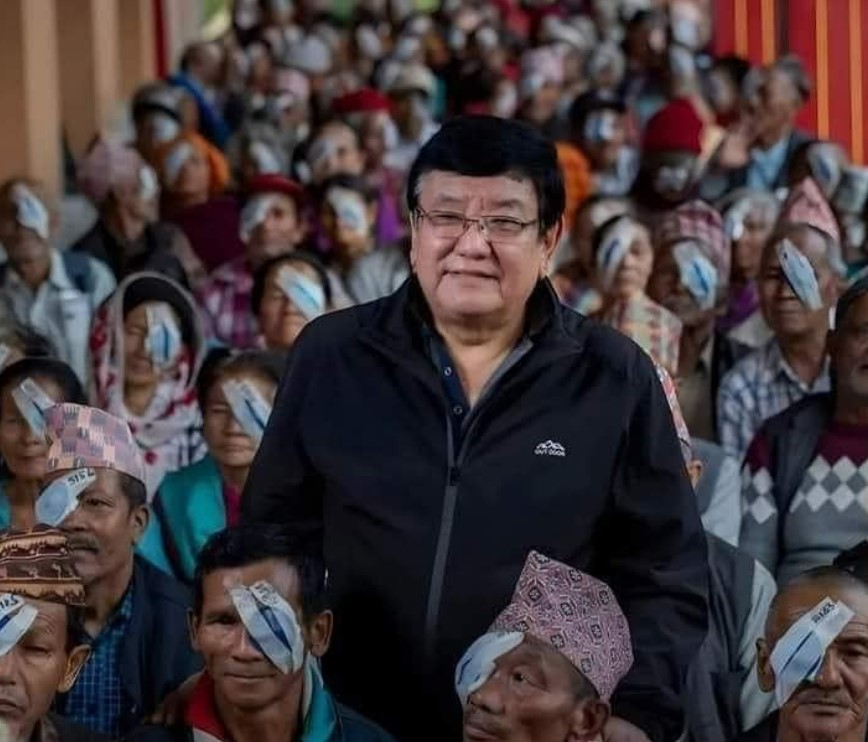 Congratulations are pouring in for Nepali ophthalmologist Dr Sanduk Ruit, after Bahrain selected him as the winner of its top civilian award called Isa Award for Service and Humanity.
The award carries a cash prize of $1 million, a certificate of merit and a gold medal.
Some noted personalities congratulating him include: artiste Hari Bansha Acharya, former UN Under Secretary General Kul Chandra Gautam and Dharan Mayor Harka Sampang Rai.
Dr Ruit is credited with devising a new method for treating cataracts, as well as developing a cost-effective new lens that is implanted inside the eyeball. His innovation has enabled him to perform free cataract surgeries without stitches in less than five minutes.
As of now, he's already treated more than 120,000 patients with avoidable blindness. The award will be presented at a ceremony to be held under the patronage of King Hamad Bin Eisa Al Khalifa at the Isa Cultural Centre in Manama in February, according to Bahrain news.
Dr Ruit was one of the 145 global contenders for the award.
Other awards
In November, 2019, Dr Ruit thanked India for honouring him with the Padma Shri award. Around the same time, he appreciated Bhutan for deciding to confer the National Order of Merit of Bhutan on him.
Born in Olangchung Gola, Taplejung in 1954, the Australian educated ophthalmologist is the founder of Tilganga Institute of Ophthalmology in Kathmandu.
The institute does not only provide low-cost treatment but also manufactures high-quality intraocular lenses for surgery "at a fraction of the price of the previous cost".
That invention made cataract surgeries affordable to the world's poorest people.
Dr Ruit and his colleagues have used that technology to perform cataract surgery on tens of thousands of people across Asia and Africa.
Also referred to as the "God of Sight'', Dr Ruit was earlier awarded the Ramon Magsaysay Award for Peace and Understanding. The award is considered to be the Asian equivalent of the Nobel Prize.
Congratulations
Reacting to the news of Bahrain honour on Dr Ruit, renowned artiste Hari Bansha Acharya wrote on Facebook: "I keep wondering. Nepal's reputation would grow further if we could elect Dr Sanduk Ruit as our new president. He has remained instrumental in restoring eye-sights of so many people."
Dharan Mayor Harka Sampang Rai tweeted: "Now it's time to build the nation and not just the political party. It would be perfect if we could elect Dr Ruit as our new president. He's been conferred with the prestigious award. Can someone pass me his number?"
Former UN diplomat Dr Kul Chandra Gautam wrote on Twitter: "Super proud of this great Nepali hero Dr @sanduk_ruit & his immense & exemplary contribution to eye care in Nepal & globally. Congratulations on many well-deserved awards he has won, including the latest $1 million USD Isa Award for Service to Humanity."