Short Cuts
Metaverse
Tuvalu creates a digital twin of an islet in metaverse 
Tuvalu is almost 5,700 times smaller than Nepal. Taking the help of a metaverse company, the tiny Pacific island nation has started the project with a digital twin of Teafualiku Islet
Tuvalu, a tiny island nation with an area of 26 square kilometres, over 23 times smaller than the Kathmandu Valley, is on the cusp of becoming the first country to recreate its digital twin in the metaverse.
Metaverse is a digital world made in the cloud with just the codes on a server. One way to see the digital world in metaverse is to log in to an online platform where one has an account. Depending on the technology, the world can be VR navigable - meaning you can put on virtual reality glasses and go exploring.
At a time when people are going crazy for metaverse and virtual reality, a nation of nine islands with a population of 12,000 is going virtual world because they are afraid of global warming.
The island nation, which is about 5,700 times smaller than Nepal, lies about 3,500 km from Australia in the middle of nowhere in the Pacific.
The Foreign Minister of Tuvalu, Simon Kofe, said the low-lying island nation was using the metaverse to preserve a digital specimen to "give solace to its people and remind future generations of what home once was."
While addressing UN Climate Change Conference (COP27) through video conferencing last November, Kofe said: "As our land disappears, we have no choice but to become the world's first digital nation."
Kofe, delivering the speech from a virtual islet in the metaverse, added, "Our land, our ocean, our culture are the most precious assets of our people – and to keep them safe from harm, no matter what happens in the physical world, we'll move them to the cloud."
As global warming continue to melt the ice caps and polar ice sheets, the sea level continues to rise at a rate of 3.6 mm per year, and the low-lying island nations are among the first to use a distress signal.
Tuvalu's highest elevation is 4.6m from sea level compared to the lowest point in Nepal at Kechana Kawal of Jhapa at 60 metres.
As he delivered the speech, Kofe explained the move to the cloud would keep the heritage and history safe. He said: "Islands like this one won't survive rapid temperature increases, rising sea levels, and droughts, so we will recreate them virtually."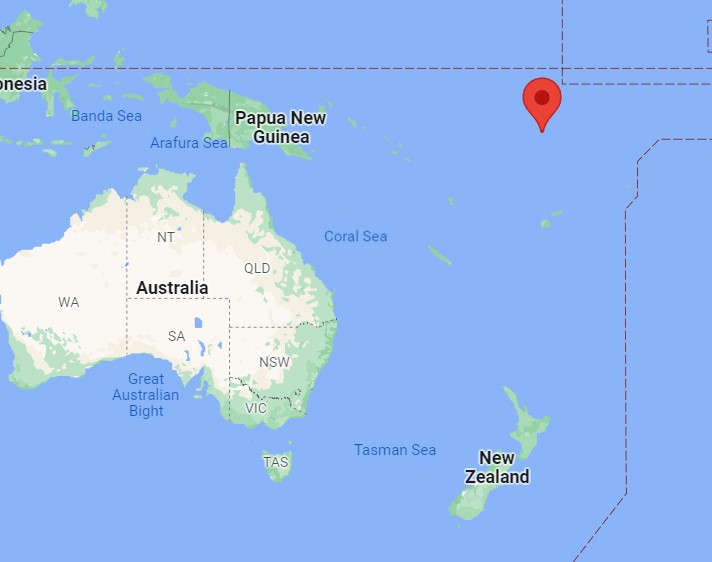 Currently, approximately 40 per cent of Tuvalu's capital district gets submerged regularly during high tide.
"Our digital nation will provide an online presence that can replace our physical presence and allow us to continue to function as a State," added Kofe.
Tuvalu has teamed with The Monkeys and Collider – a metaverse company – to co-create the beginnings of a digital nation. It started the project with a digital twin of Teafualiku Islet, which is likely to be its first islet to be engulfed by the sea.
While Nepal should not worry about being engulfed by the ocean, it faces a new set of threats due to climate change and global warming.
Interestingly, the US Geological Survey (USGS), the government geological agency of the United States, estimates that the sea level will rise by only 70 metres even if all glaciers melt. It is just enough to ship any excess marine goods from the Bay of Bengal to Nepal via the lowlands of southern Jhapa.
As experts suggest, climate change can alter rainfall patterns and melt the ice caps, making the country suffer unpredictable and extreme weather patterns.
Despite a distinct set of problems, Nepal and Tuvalu share a common threat. Any new information regarding the project will be posted on Tuvalu.tv.