Foreign Affairs
Tibetans in Nepal
New Chinese envoy to Nepal attempts to charm Tibetans
Nepal is home to nearly 20,000 Tibetan refugees - and hundreds of expatriate Chinese workers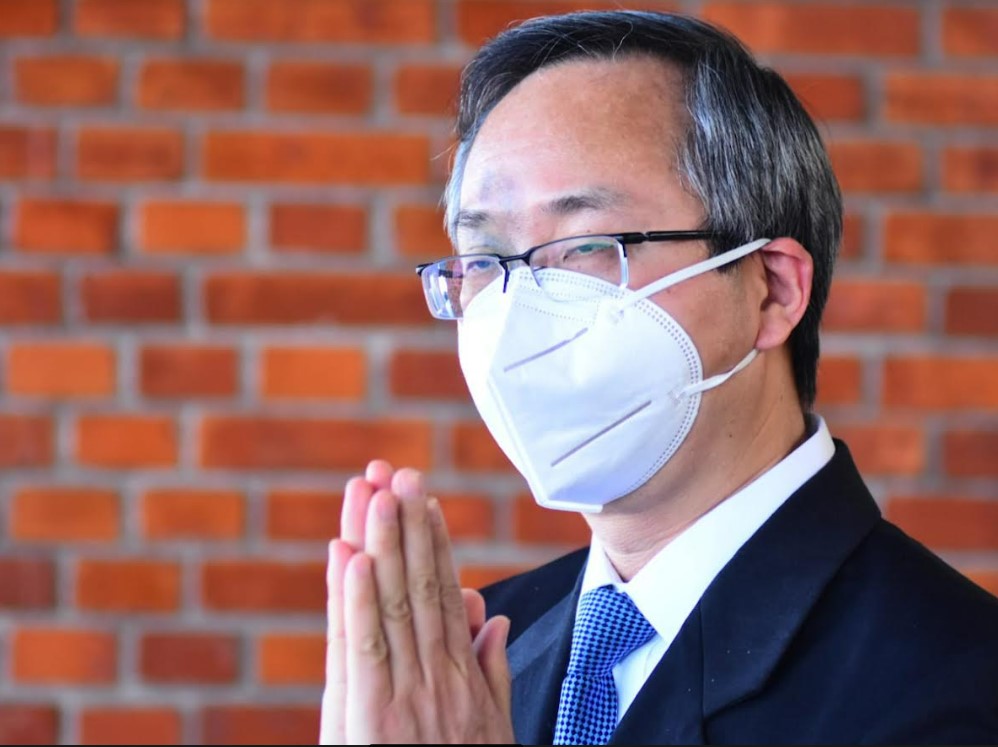 New Chinese Ambassador to Nepal, Chen Song, made an attempt to woo Chinese and Tibetans living in Nepal soon after landing in Nepal on January 8, according to a new document.
In a rare diplomatic gesture, Chen read out a written statement in English soon after arriving at Kathmandu airport. The Chinese Embassy in Kathmandu circulated another document in Chinese for the Chinese and Tibetan people living in Nepal, according to The Araniko Project, which publishes posts on Nepal-China relations.
Chen's message to his Tibetan compatriots in Nepal reads: "Tibetan people in Nepal have always followed the development of Tibet, support and maintain the unity of the motherland and national unity, which fully embodies the noble family and country's sentiments and strong sense of sincerity."
It adds: "At the same time, the compatriots in Nepal have always been united and friendly, helping each other, actively building a united and harmonious overseas Chinese community, assisting the embassy in carrying out consular affairs, and writing a touching chapter of blood thicker than water and love without boundaries."
The ambassador notes that the Chinese Communist Party's Central Committee with Comrade Xi Jinping at its core has "always cared about the safety and well-being of overseas compatriots".
Stating that the embassy in Nepal will continue to practice the "people-centered" development philosophy and the purpose of "diplomacy for the people", he said: "It will serve the vast number of compatriots in Nepal wholeheartedly, and do everything possible to solve practical difficulties for compatriots. No matter when, no matter where you are, please remember that we are by your side, and the motherland is right behind you!"
Besides nearly 20,000 Tibetan refugees, Nepal is home to hundreds of expatriate Chinese entrepreneurs involved in tourism businesses and construction projects undertaken by Chinese companies.
The senior diplomat, Chen Song, replaces popular ambassador Hou Yanqi. Before his Nepal posting, he oversaw South Asian affairs as a Deputy Director General of the Department of Asian Affairs at the Foreign Ministry in Beijing.
Also Read: Chinese experts in Nepal to survey Nepal-China railway
Also Read: Dalai Lama meets 35 Nepalis in Dharamshala