Nature
Snow Leopards
New photo shows more rare snow leopards in Gaurishankar Area
Camera traps record images of more rare snow leopards in Lapchi and Rolwaling valleys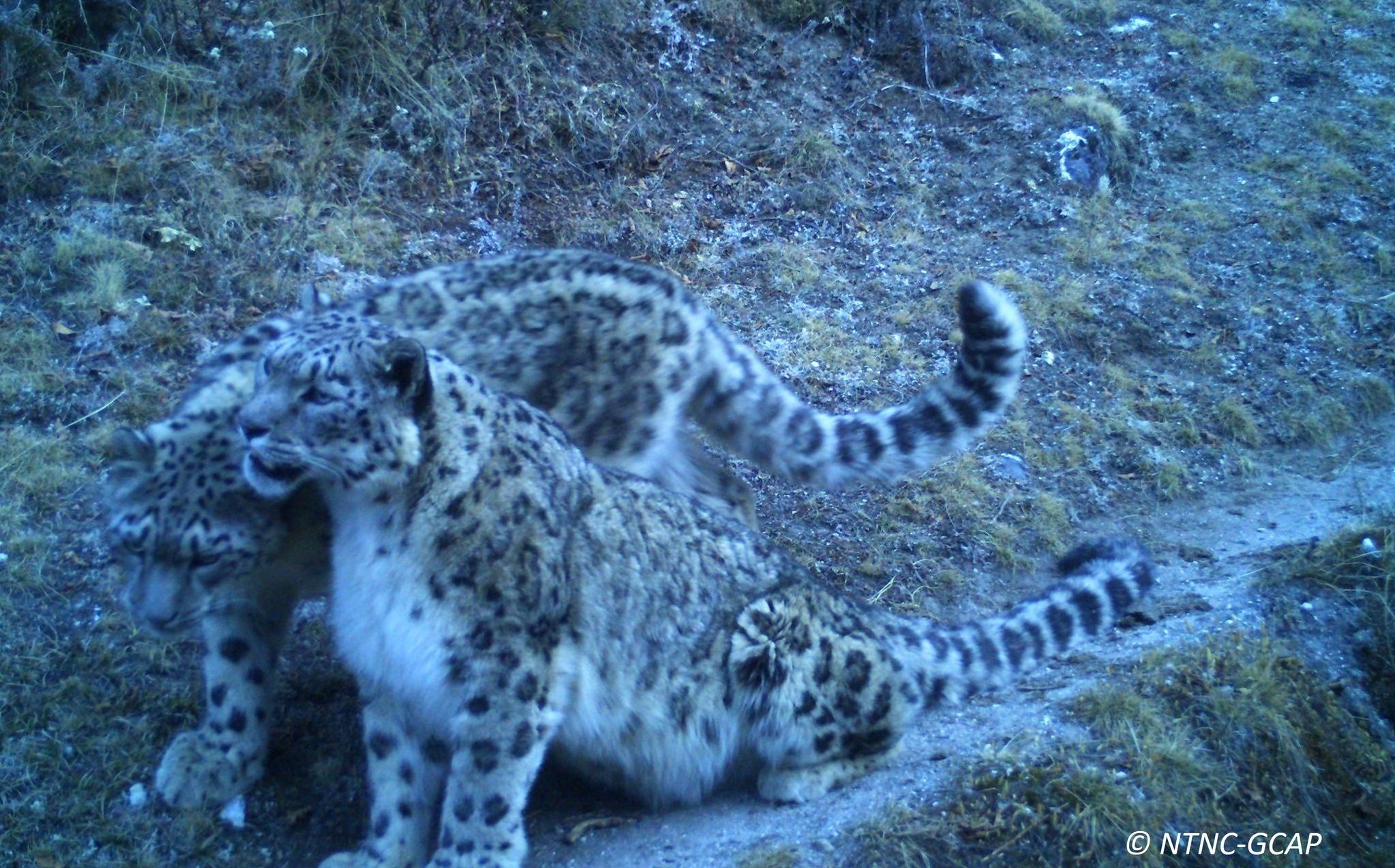 Nature conservation workers in Gaurishankar Conservation Area in the Himalayan region of Dolakha district are celebrating the sighting of more rare snow leopards in the shadows of Mount Gaurishankar.
The rare snow leopard images were captured by camera traps in Lapchi and Rolwaling valleys of Gaurishankar area, located nearly 250km northeast of Kathmandu.
Photographic evidence of the presence of the elusive Himalayan big cat was first recorded in Gaurishankar's Lapchi valley in early 2019.
Manager of Gaurishankar Conservation Area Project (GCAP), Madhu Chetri, shared the "fresh from the field," image of the two snow leopards captured high up in the Gaurishankar area on his Facebook.
The two snow leopards – mother and son or daughter - were captured in the last week of November, he told NepalMinute.com, adding: "We have more images of snow leopards captured in Lapchi and Rolwaling valleys."
But, he said, conservation staff are worried because nearly 20 camera traps laid high up in the mountains were "stolen".
'Encouraging'
He added: "The latest evidences show snow leopard population is quite healthy in Gaurishankar area. It's quite encouraging. We are convinced that they are local dwellers and did not arrive from Tibet in China."
Earlier, in 2019, GCAP researchers collected three photographic evidence of the top mountain predator in the rhododendron-juniper scrubland at an elevation of 4,087m, near Lapchi village. Then, they also recorded evidences of a Asiatic golden cat in the area for the first time.
Nepal's rugged and remote Himalayan region is home to an estimated 300 to 401 snow leopards, who prey on such species as blue sheep, gorals, Himalayan thars and so on.
But even in areas where prey species like blue sheep and gorals are plentiful, they have been found, occasionally, preying on livestock such as goats, sheep, yaks, cows and horses.
That has led to a spike in human-snow leopard conflict across the Himalayan region.
Experts say Nepal is leading the 12 snow-leopard range countries in Asia, with 74 percent of the snow leopard habitat in northern Nepal having been the subject of research into the species, according to a recent WWF study dubbed Over 100 Years of Snow Leopard Research.
And yet Nepali experts feel a significant portion of the habitat is still unexplored, making it impossible to draw the full picture of the status of the Himalayan big cat.
Also Read: The story of Zeborong and Samling
Also Read: Lapchi trek: Deep inside Dolakha Himalayas