People
Disaster Relief
European Union to send relief for Doti earthquake victims
The humanitarian aid will directly benefit 11,000 people whose houses were destroyed or damaged by Nov 9 earthquake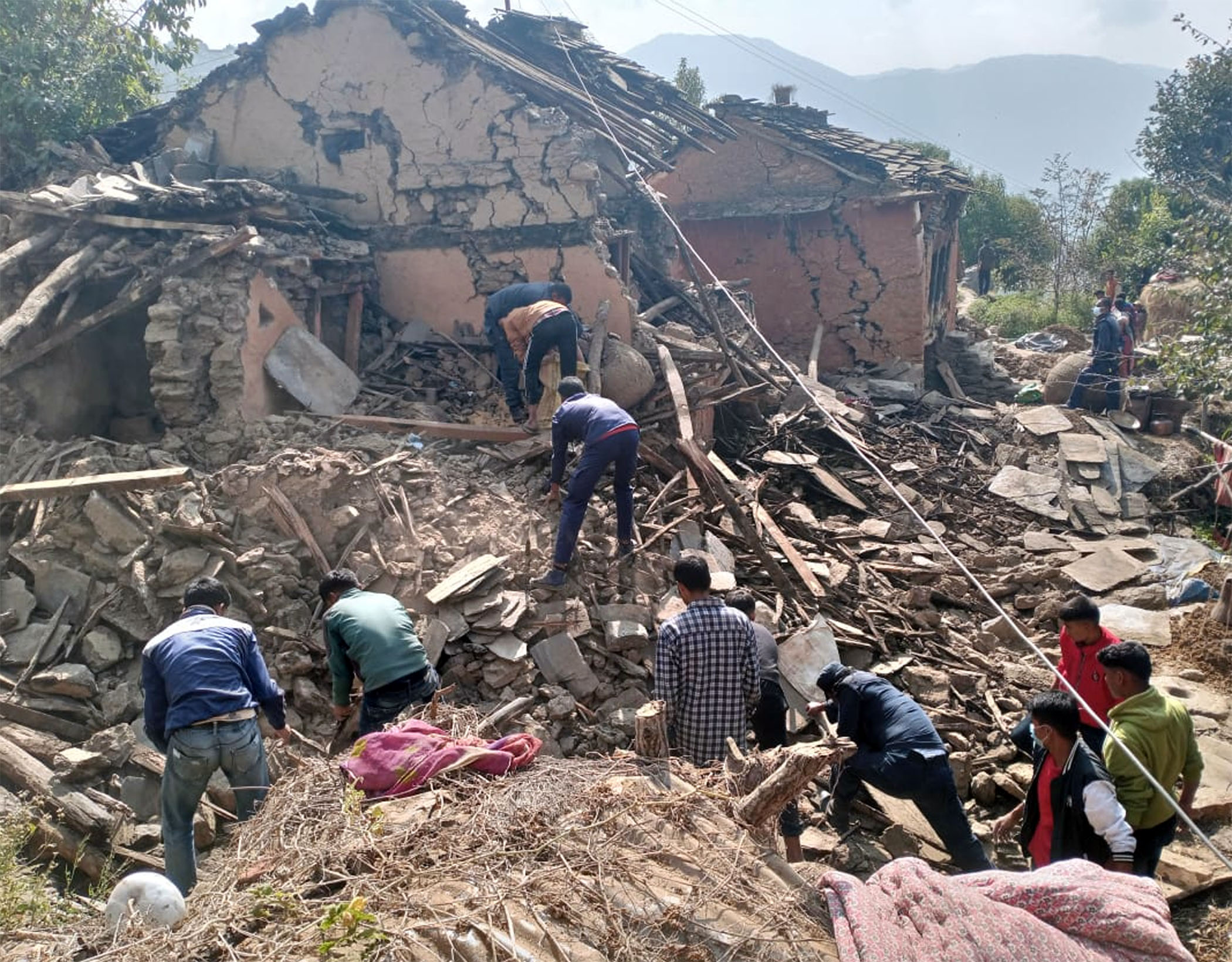 In response to the strong earthquake that struck western Nepal in early November, the European Union is providing €200,000 (Rs 27 million) in humanitarian funding to assist the most affected families.
The funding supports the Nepal Red Cross Society in delivering much-needed assistance, including shelter materials, such as tarpaulins, blankets and mattresses, and the construction of latrines and water supply facilities, according to an EU press release.
Health promotion activities will ensure access to essential healthcare services. The most affected people will receive cash grants to meet their basic needs.
The EU said humanitarian aid would benefit 11,000 people whose houses have been destroyed or damaged by the earthquake.
The funding is part of the EU's overall contribution to the Disaster Response Emergency Fund (DREF) of the International Federation of Red Cross and Red Crescent Societies (IFRC).
Approximately 30,000 people were affected when a powerful 6.6-magnitude earthquake hit remote areas of Nepal's Sudhurpaschim province on 9 November.
Followed by several aftershocks, the tremor left close to 1,000 homes destroyed while over 5,000 others were damaged. The majority of the affected families were forced to live out in the open due to the extensive damage to their homes and the fear of aftershocks.
Also Read: All you need to know about Doti earthquake - and more