Music
Maestro
Gyalchen Bomzan: A versatile singer-composer, preferring a low-key lifestyle
Gyalchen has a huge of songs, from "Baba Ko Topi" to "Cheena Jana"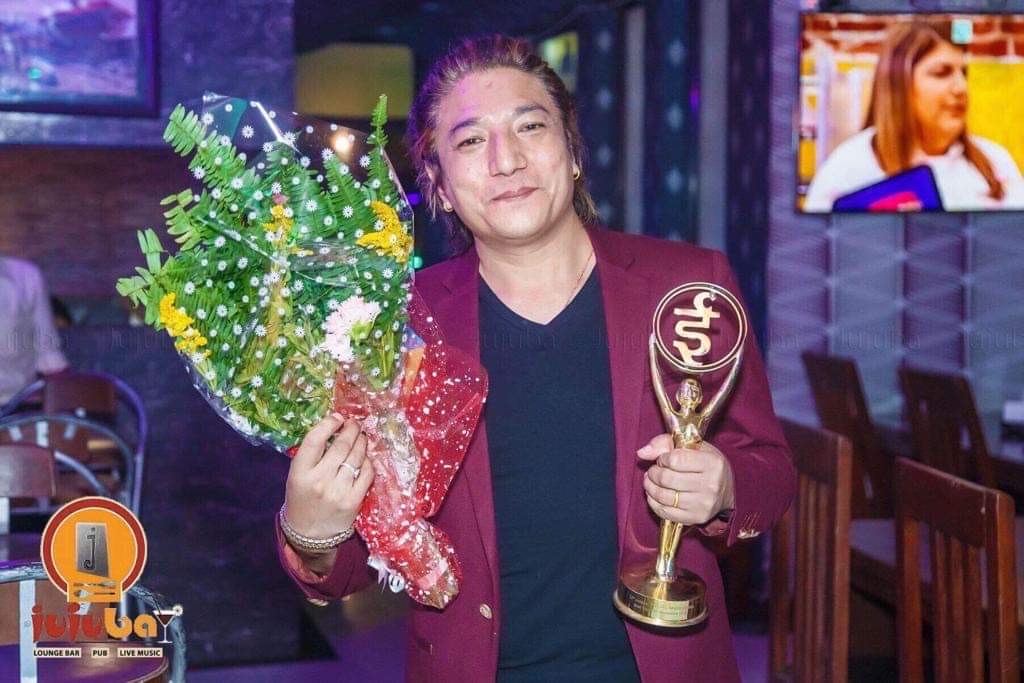 By Gopal Gartoula
Originally from Okayti Mirik, Darjeeling, West Bengal, India, Gyalchen Bomzan, also known as Karma Gyalchen Bomzan is a versatile and talented singer, composer and lyricist based in Kathmandu since 2010.
Over the past two decades, he has composed and sung over 500 songs representing different genres of Nepali folk, romantic, and modern music. Besides, as a playback singer, he has given his voice for 10 Nepali movie songs, including Megha and Bindas-3.
All these songs have a common thread: they touch on the lifestyle and circumstances of the ordinary rural Nepali community, language, and culture. That is why music critics say Gyalchen is arguably the most versatile and talented singer and composer who always prefers to stay low profile.
Gyalchen has a collection of six solo albums - a wide-ranging collection of songs that Gyalchen admires, from the classic melody song "Baba Ko Topi" to the modern pop song "Cheena Jana."
Vetaran singer Udaya Sotang has this to say of Gyalchen: "Gyalchen Bomzan understands the philosophy of Nepali melody song, and most of the popular songs you regularly hear on FM Radio or the public buses are testimony to it. His voice is unique and melodic.
His work in music conveys his deep appreciation and understanding of Nepali songs that listeners can easily relate his songs to their life."
He has received numerous awards over the past two decades. Some of the prominent ones are the Hits FM Music Awards in 2004 and 2005 for his song "ChinJan Vayay Pachhi," and the 2019 Radio Kantipur National Award for his song "Baba Ko Topi."
He also bagged the 19th, 20th, and 22nd Annual Tuborg Image Awards in 2018, 2019, and 2022 for the best vocal of the year for songs "Satau Ua Matau," and "Jau Timi" and best composer of the year for the song "Tadpi Tadpi."
Some of his most famous songs include "Timi Deu Ya Na Deu," "Kasle Dekyo Ra Apsara Lai," "Chauri Lekh Ma Chode", and "Aba Chodera Kura Nagara."
Amber Subba, an established music composer in the Bhutanese community in the United States, said: "Gyalchen Bomzan is a brilliant songwriter, composer, and vocalist whose performances touch the psyche of Nepali and Bhutanese diaspora."
He added: "He offers mentorship to the artiste's approach to songwriting, composition, and singing creatively. His willingness to help and mentor aspiring artists in my community earned him the title "Music-Guardian" to many folks."