Life & Health
Football Fever
Football fervour hits fever pitch; doctors ask fans to slow down
The World Cup is an exciting time to have fun with family and friends, but don't forget about your health, experts advise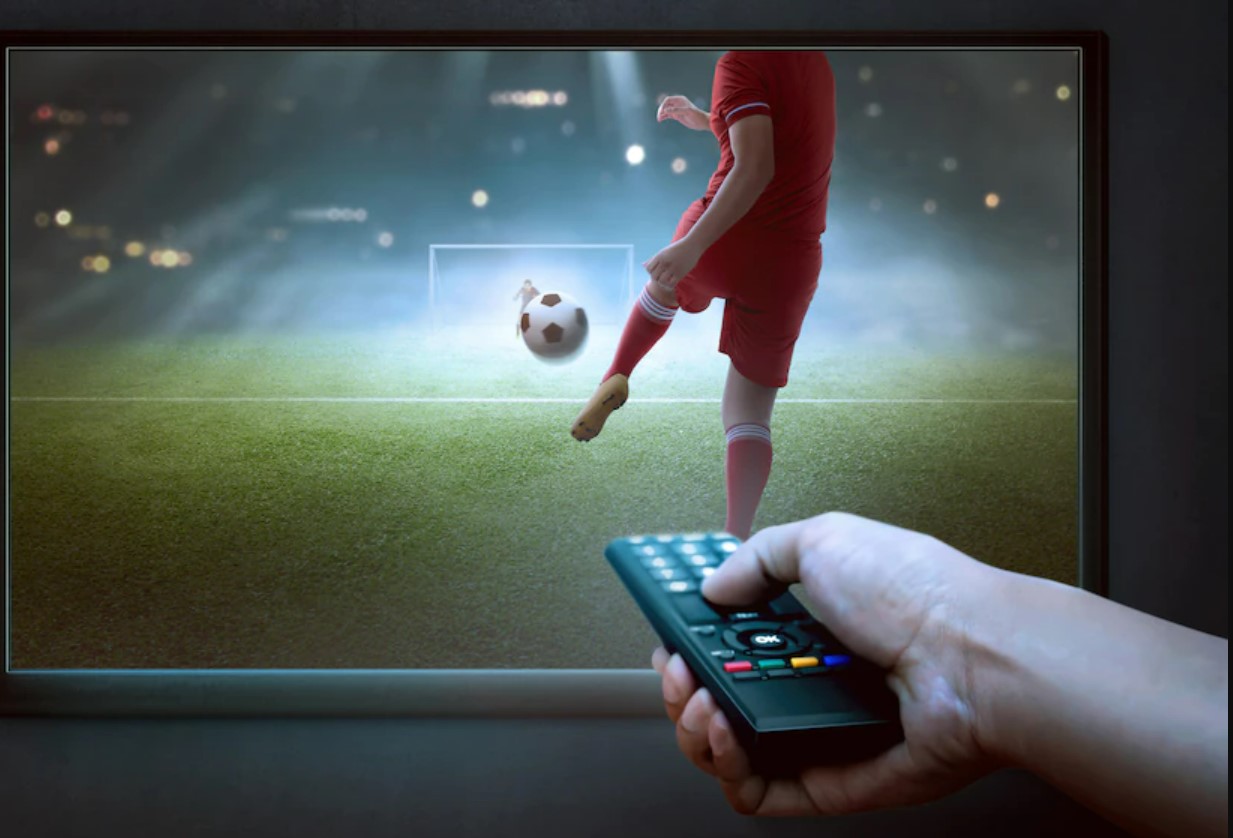 The football World Cup, which kicked off on November 20, has gripped the whole world with its thrills and spills.
On the couch, another big match is about to start, and football fans cannot seem to stop. They do not care if they have to watch matches well past midnight and head to school, college, or office the following day with fatigue and bleary eyes.
The fatigue is worth it because the FIFA World Cup tournament is the 'Mother of all Sports Battles', they would say. With a series of high-octane games lined up at the football World Cup, the binge party could go on until the second week of December.
Such binge-watching may harm your health in ways you may not expect, doctors warn.
Amidst the excitement, you often empty platefuls of snacks such as chips, fries, or momo in no time. Add to that cups of tea, coffee, sugary drinks or alcoholic beverages.
Research has shown that watching major sporting events, including World Cup football, with triggers such as smoking, coffee, fizzy drinks and alcoholic beverages and heavy meals could cause health risks. The stakes are even higher if you are getting less sleep.
A study conducted in 2021 by Miguel A Maturana and co-authors in Elsevier found spectators of different sports, including football, to be at increased risk of cardiovascular events, acute coronary syndromes, and sudden cardiac death.
Poor lifestyle habits, including binge drinking, fatty meal consumption, and tobacco abuse, are on the rise during sporting events, the study has found.
Such habits have been implicated with cardiovascular manifestations, especially among those with a prior known history of coronary artery disease.
Insomnia
For Nepali audiences, many football matches are scheduled at odd hours, late at night or well past midnight. Remaining glued to the TV screen till late hours take a toll on your sleep.
The Round of 16 matches starts on December 3, with four of the games scheduled at 00:45 hours. Similarly, two quarter-final matches (on Decemebr 10 and 11) and the semi-finals are scheduled at 00:45am NST.
Dr Neena Rai, associate professor at KIST Hospital's Department of Psychiatry, told NepalMinute.com: " It will be more harmful to those who already have a problem in sleeping and are under medications. It's easy to miss a dose of medication when you are engrossed in watching a game. They will be sleep deprived."
An ongoing lack of sleep in otherwise healthy individuals increases their risk for chronic conditions, including hypertension, heart attacks and strokes, anxiety and depression, health expert warns.
Once the biological rhythm gets disturbed, one cannot focus on his/her work during the daytime.
At times, the consequences could be fatal.
Dr Khem Raj Bhusal, assistant professor at Tribhuvan University Teaching Hospital, said: "There are high risks of road accidents too because sleep-deprived people could also doze off while driving."
Health experts suggest people go slow, limit their viewing time or watch recorded games the next day to get a good night's rest.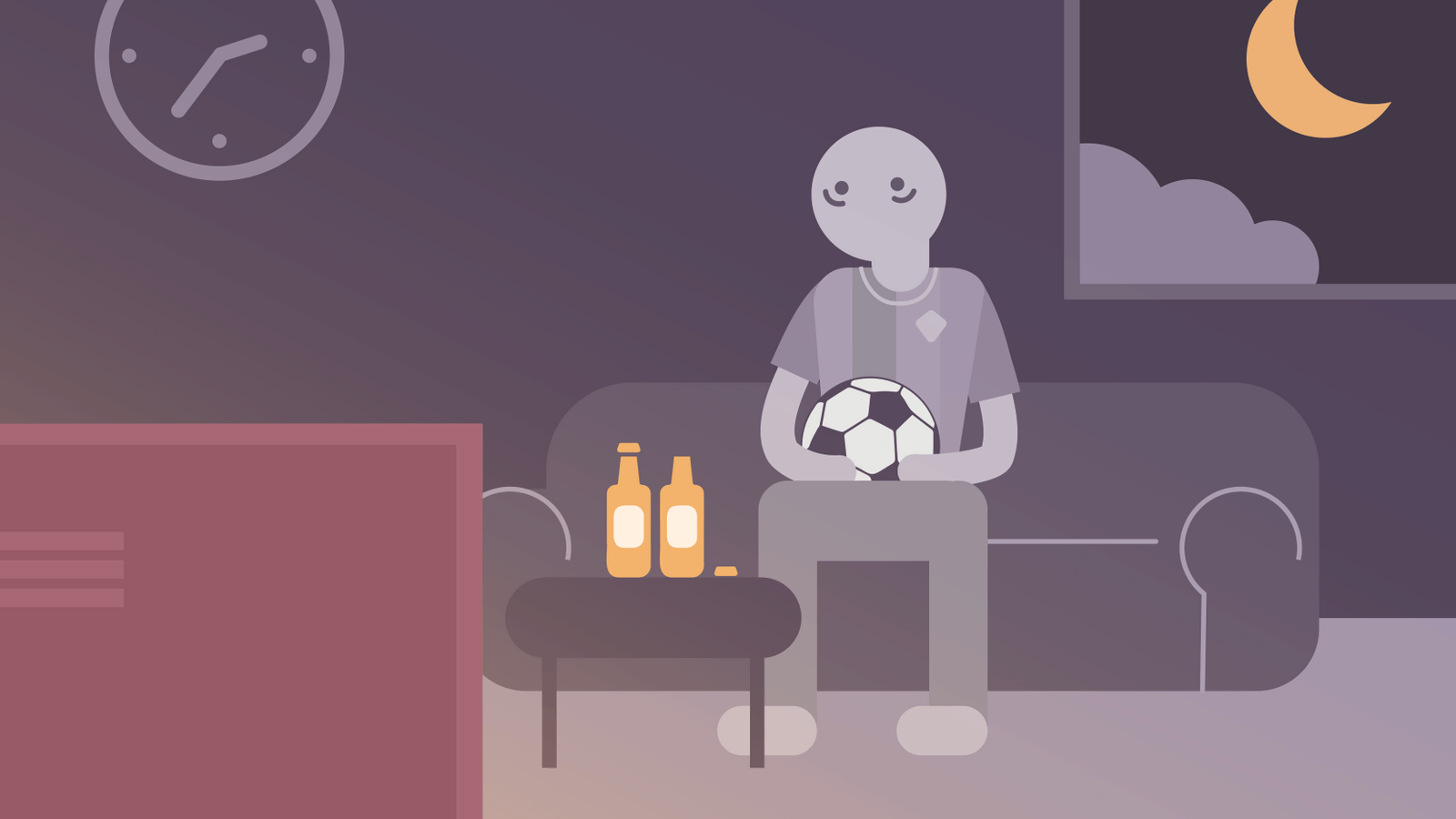 Weight gain
Poor sleep is a significant risk factor for weight gain and obesity. Chips and fries are high in calories and have unhealthy fats. Such junk food leads to weight gain and obesity. Sitting and watching games will make one inactive. Eating and staying idle will contribute to gaining weight.
There are more risks. Consumption of salty foods such as chips and snacks will lead to an increase in blood pressure. Dr Bhusal, said: "If people who are taking medicines for high blood pressure start taking more salt, it will be difficult to control their blood pressure which, in turn, could lead to hospitalisation."
Uncontrolled blood pressure can also cause strokes.
Cardiovascular diseases
Lack of physical exercise raises cholesterol, leading to high blood pressure, and consuming sugary items increases the risk for diabetes, according to experts.
Football fans are also likely to be at risk of cardiac events, particularly individuals with a prior history of coronary artery disease.
A research paper, published in the Journal of Sports Sciences in 2019, said viewing football matches was associated with a higher risk of fatal cardiovascular disease in both men and women.
The researchers have suggested that precautionary measures should be required to reduce the healthcare burden associated with big sporting events such as World Cup football.
Stress
As the football game starts, so does the adrenaline rush in people. When a team people are supporting does not make goal/s or is losing, it will make them stressed.
"Some people can't cope with the loss. This makes them stressed. In the worst cases, people even quarrel. But the stress level depends upon an individual," said Dr Rai.
Also, some people spend a lot of money in betting, another cause of stress.
Dr Rai said: "Betting in high amounts and losing will give you stress. It will also lead to family problems when you start losing your hard-earned money."
Alcohol sales and consumptions tend to shoot up during the World Cup. Drinking while watching matches for almost a month can make one addicted, experts warn.
Dr Bhusal said: "High intake of alcohol will lead to raised blood pressure, cholesterol, and uncontrolled sugar. It can cause a heart attack or stroke."
How to stay healthy?
Football fans may follow the tips bellow to stay healthy while enjoying the World Cup.
Stay away from tobacco and alcohol.
Never drink and drive. Use public transport or get a trusted person to take you home if you drink.
As both active and passive smoking are hazardous to health, refrain from smoking and encourage family members or friends to quit smoking.
When you feel like smoking, wash your face, do stretching exercises, try deep breathing and drink water to divert your attention from the urge.

Eat smartly:
Choose healthier snacks such as baked potato chips, baked sweet potato chips, corn chips, unsalted nuts and low-fat popcorn, and eat in moderation.
Limit fatty and sugary snacks such as potato chips, shrimp strips, buttered popcorn and chocolate.
Choose fresh fruit as your snacks to achieve the daily target of having at least two servings of fruit every day.
Drink plenty of water or prepare a delicious and refreshing drink at home, such as home-made lemonade by mixing the lime and soda water together.
Choose drinks with no or low sugar instead of alcohol and sugary drinks.

And remember:
Ensure good indoor ventilation.
Stretch and move around while watching the matches.
Sit properly while watching a soccer match to avoid muscle aches afterwards.
Make sure you have enough sleep. Insufficient sleep can lower your immunity, make you more prone to illnesses, affect your working performance, and increase the risks of accidents and injury.
Reserve time to do some exercise.
Strike a balance between watching matches and fulfilling your social commitments.