Nepal
Thapathali squatters demand Balen Shah's resignation
Thapathali's Bagmati bank is home to an estimated 5,000 squatters living in nearly 150 huts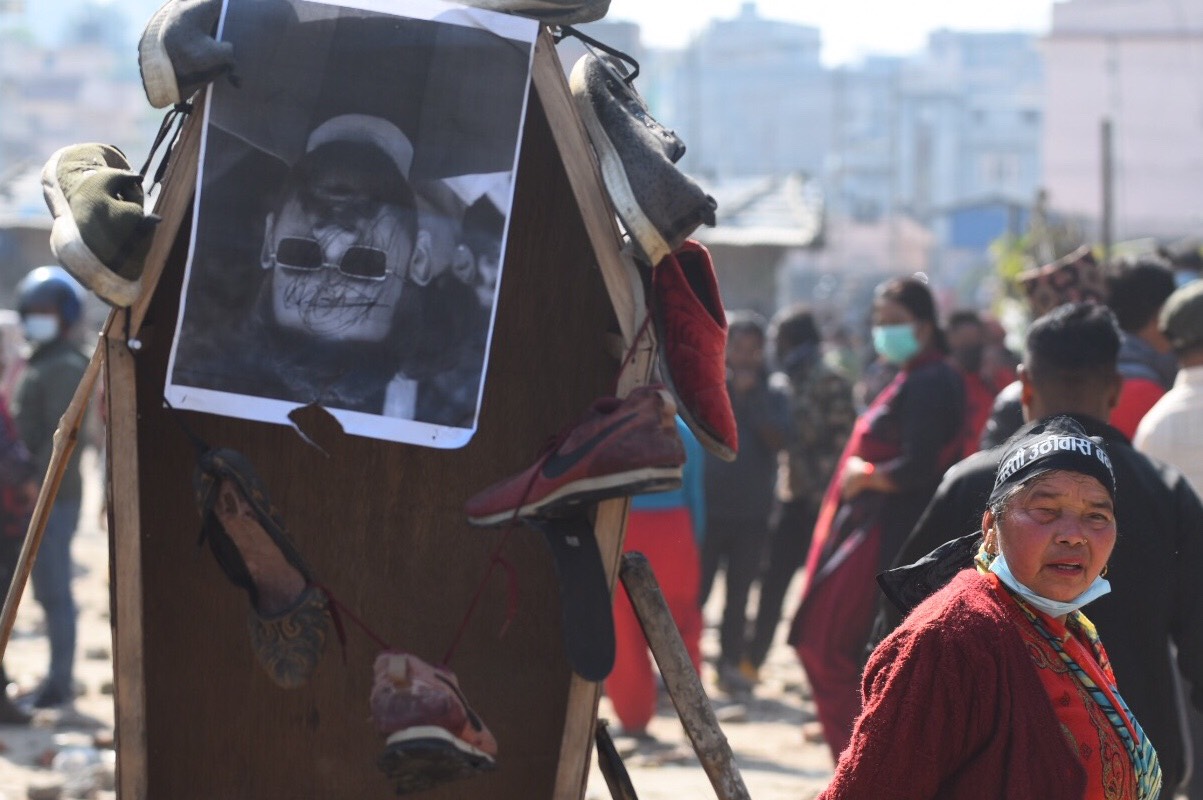 The morning after they fought a pitched battle with municipal police personnel, the Bagmati riverside landless squatters of Thapathali area held a demonstration outside Kathmandu Metropolitan City (KMC) office.
The agitated squatters demanded "proper housing arrangements" for their families as they held placards and chanted slogans outside the KMC office.
"End bulldozer terror," they shouted and demanded that Balendra Shah stand down as KMC mayor.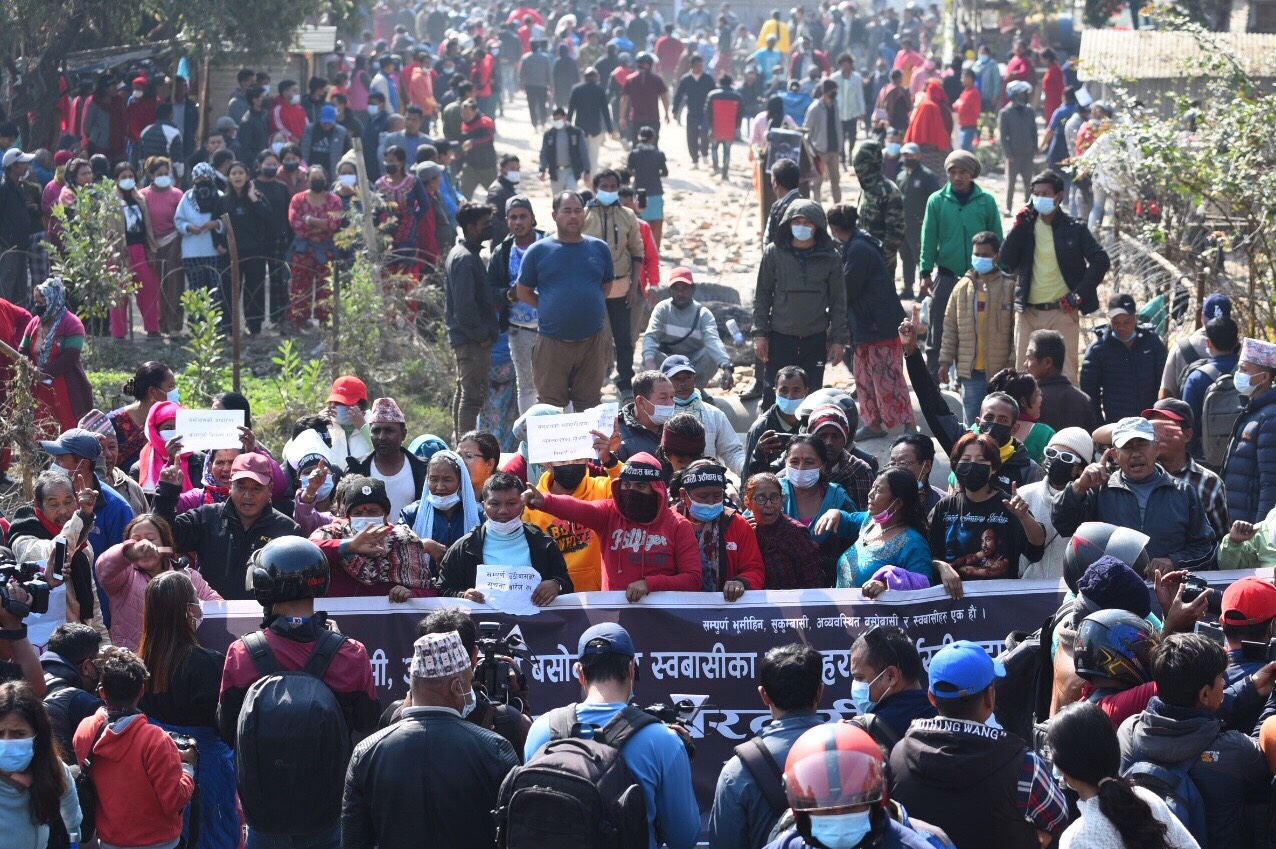 The Thapathali squatters' demonstration came hours after they clashed with KMC police personnel outside their flimsy riverside huts that were being pulled down by bulldozers.
In the ensuing violence, 36 municipal police personnel, including its chief, were injured. The incident forced KMC to lodge a formal police complaint against several vandals. A day after the violence, it's unclear what KMC's next move will be.
The Bagmati river bank in the Thapathali area is home to an estimated 5,000 squatters living in nearly 150 "illegally constructed" huts.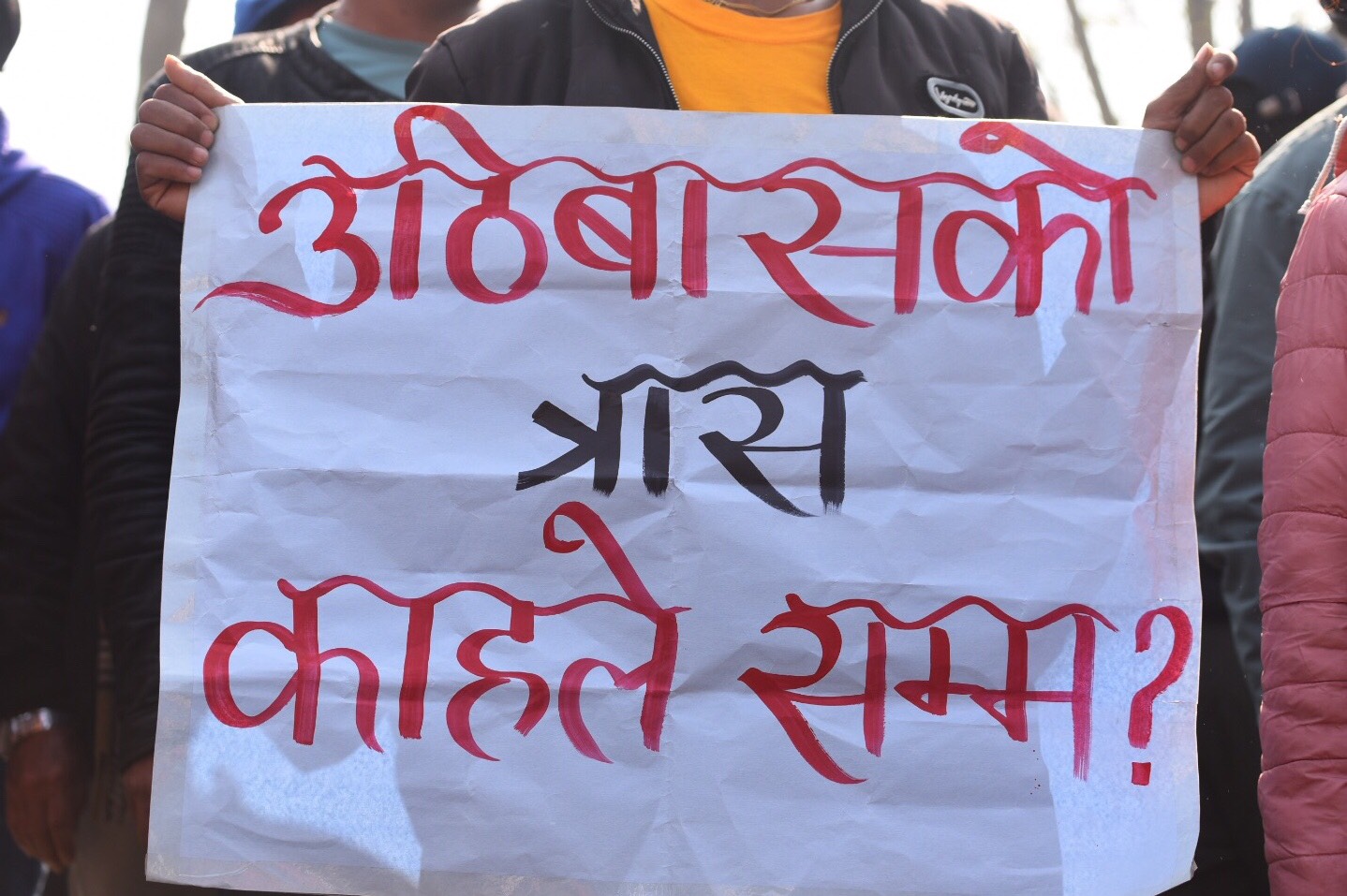 Before moving bulldozers to the area, the High-Powered Committee on Integrated Development of Bagmati Civilisation had issued a prior notice to vacate the area.
With the help of KMC, the committee recently demolished several buildings, including small temples and a community building in the area.
However, the squatters living in Paurakhi Tole behind glitzy buildings of Thapathali did not heed the KMC notice.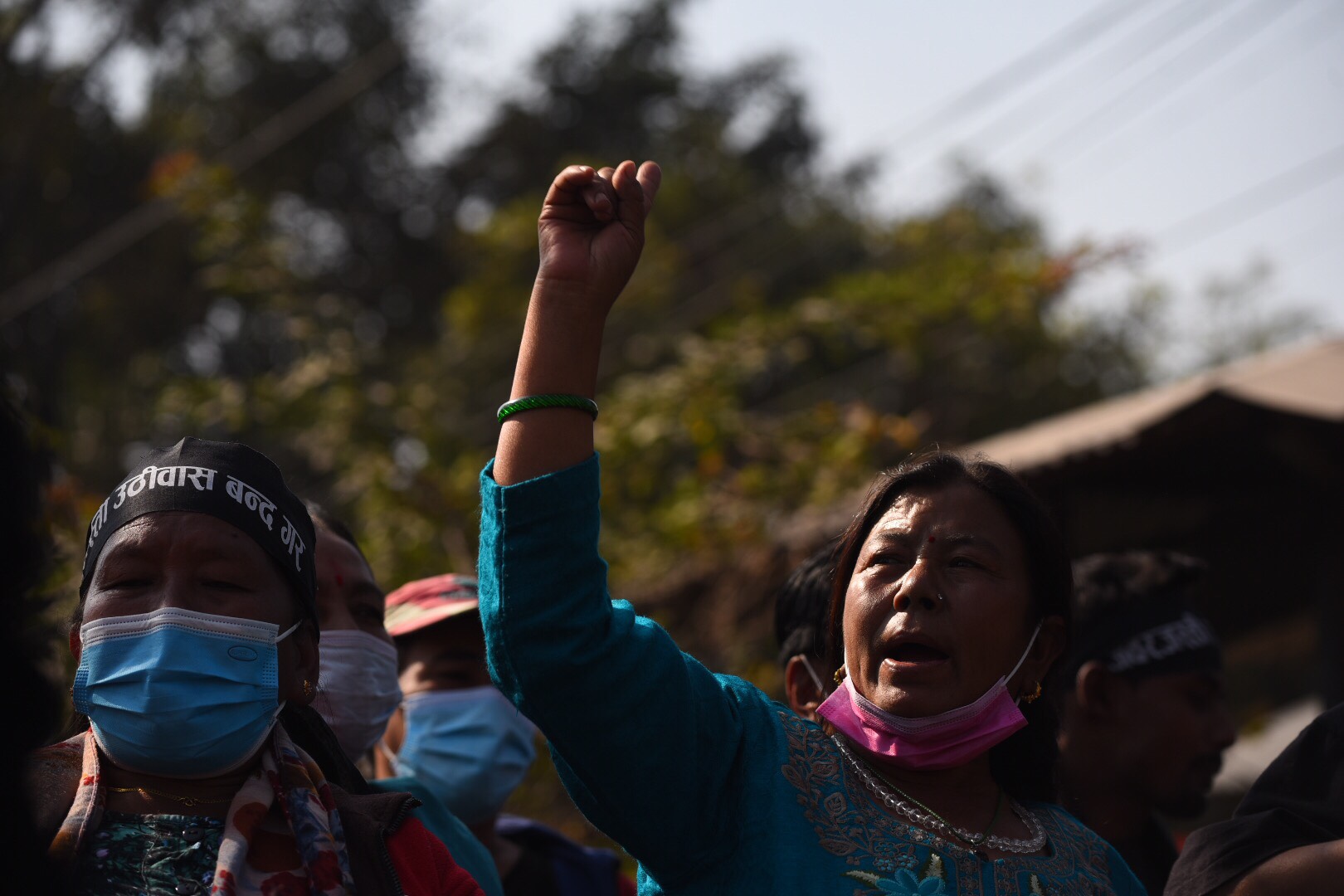 Instead, they have been demanding that the government first provide them with "alternative housing arrangements". Another government body, the Land Commission, is entrusted with distributing lands to squatters all over the country.
It's unclear how much progress it has made as far as resettling the Thapathali squatters is concerned.
Yet for Thapathali squatters, who have been occupying the Bagmati bank for years, no "alternative housing arrangements" have been made.
Also Read: Despite floods, Bagmati squatters don't want to leave their riverside homes