People
Activists
Ujjwal Bikram Thapa: The backbone of acid and burn violence victims
The crusader's new mission: building specialised hospitals in east and west Nepal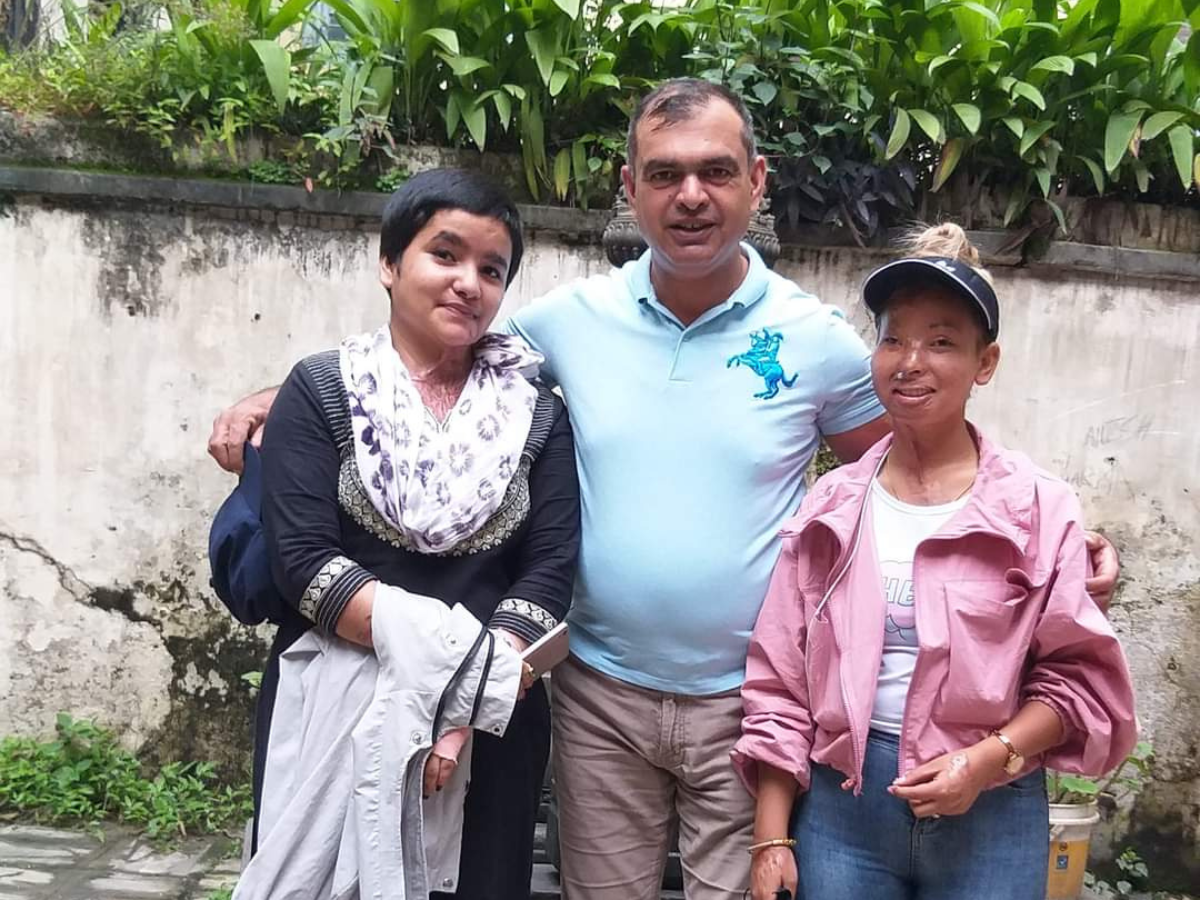 Originally from Sindhuli in eastern Nepal, Ujjwal Bikram Thapa spent his teenage years in a boarding school in India. But a three-month-long vacation back home would be "well-spent" in and around hospitals helping his village people access proper medical treatment.
As a teenage schoolboy, he would find himself obliged to his bureaucrat-turned-politician father's good intentions: helping villagers in every possible way.
In retrospect, those "daily assignments" from his father would instil in Ujjwal a deep commitment to working for the community and the underprivileged.
Fast forward to 2010.
One day, he came across a severely burnt person. That encounter altered his priorities. He had found a mission.
"I realised that day that being burned alive is probably the most painful physical pain a human can ever go through," he told NepalMinute.
Eight years later, Thapa visited Bir Hospital in Kathmandu and saw Sangita Magar's face. Magar was only 16 years old when four masked men threw acid on her and a friend during an SLC tuition class in Kathmandu.
"I told myself that this is an inhumane and heinous crime that could happen to anyone because no one is prepared for it," Thapa said.
This incident triggered a fire inside Thapa's heart and led to the start of his fight against acid and burn violence.
The rest, as they say, is history.
Today, Ujjwal Bikram Thapa is a household name in the fight against acid and burn violence. From fighting with the government for new laws to providing help to victims and changing society's perception, he has dedicated his life to the cause with no intention of stopping, says he.
But what motivates him to keep fighting day in and day out?
Samjhana Das was a 16-year-old girl from Rautahat who was severely burnt. Thapa has never witnessed such burn injuries all his life. Sadly, she succumbed to her injuries 12 days later.
"Whenever there is a challenge with acid attack, I recall her to my mind. And I say that I have to go on for this girl because I don't want any other Samjhana Das in this country," he said.
He believes that even though it has been a long fight, the achievements have been remarkable in the past few years.
New laws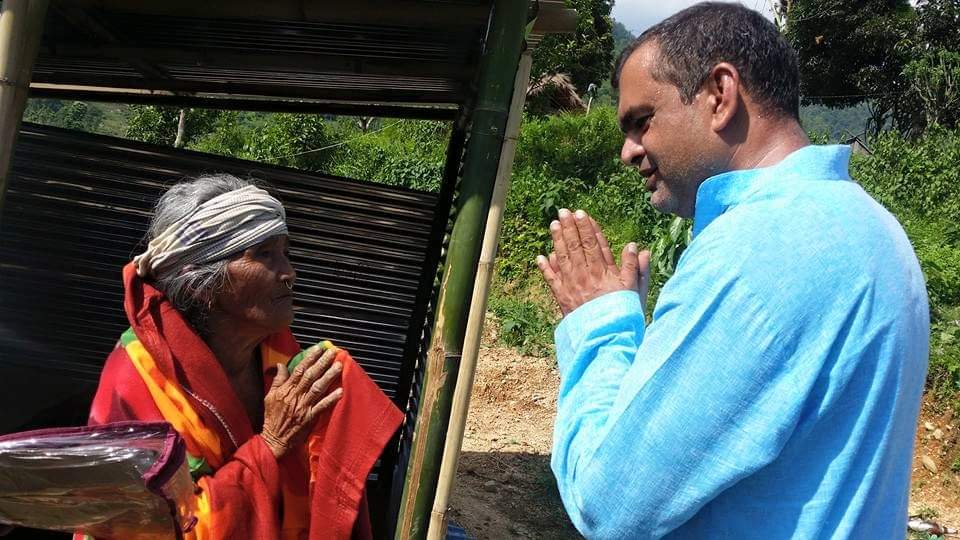 Since the start of the fight against acid and burn violence, Thapa has been focusing on getting new laws that prevent crime, protect the victims and punish the perpetrators.
The first law related to restricting the sale and distribution of acid. Thapa believes that the accessibility of acid is one of the biggest causes of crime.
The Acid and Other Harmful Chemicals (Regulation) Ordinance 2077 dictates that any commercial activity related to buying and selling needs to be registered with proper paperwork.
Thapa believes this has succeeded to "a certain extent" due to the 2019 Arati Shah case. The hardware store that sold acid to the perpetrator in this incident was also held liable.
"It sent shock waves to all the acid traders and there has been a restriction [on over-the-counter sale of acid] in the cities," he said.
The second law stated the punishment for perpetrators. Initially, the courts decided that three to eight years was sufficient punishment. But that did not curtail the crime from happening, according to Thapa.
In 2020, President Bidya Devi Bhandari signed an ordinance into law that allowed harsher punishments for acid attack perpetrators bringing it to par with other heinous crimes.
The law states that any individual who attacks another with acid and misses can face a jail term of up to five years for an attempted acid attack. Furthermore, an individual can face up to 20 years in prison if the acid inflicts physical harm on another individual, depending on the injuries sustained.
However, Thapa still disagrees with this law.
"If someone was attacked with acid and the damage was less, it is the victim's luck. But luck is also favouring the criminal," he said, insisting that punishment should be determined based on the criminal's mindset.
Additionally, if the victim dies within a year, the sentence is 25 years or life imprisonment.
The last part of the law states that every acid victim is entitled to first aid and primary treatment in any hospital, irrespective of private or public.
This law was again important to Thapa because of the Arati Shah case in Janakpur. After being attacked by acid, Shah ran to the hospital completely naked, seeking treatment. However, she was asked to deposit money first.
"It shook me to the core when I heard this," Thapa said.
Lastly, the government will take care of the lifelong medical treatment expenses. This is already happening successfully, according to Thapa.
Employment opportunities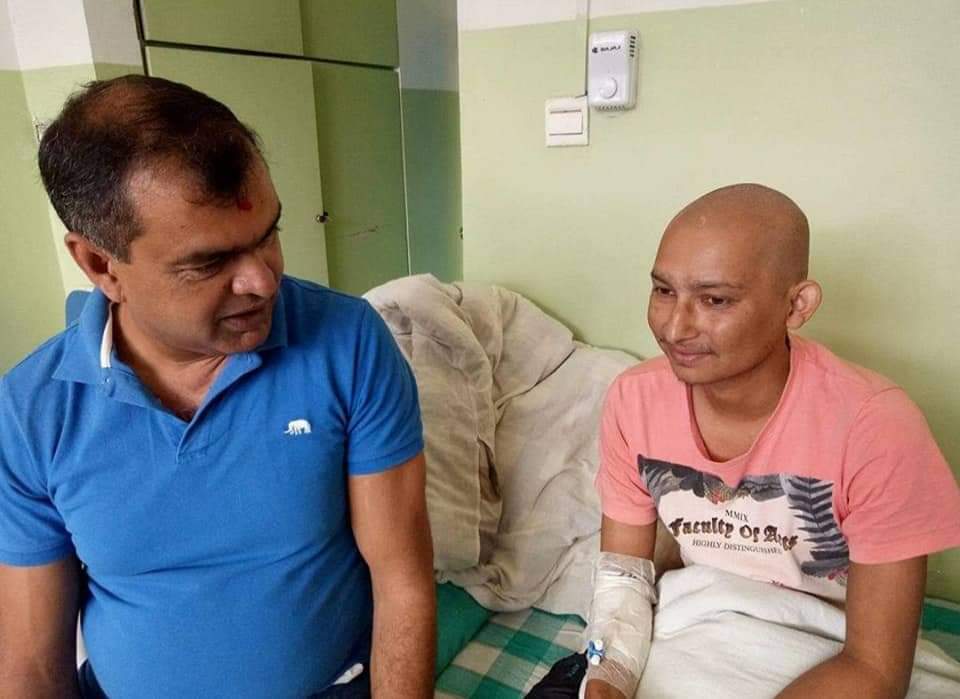 He has been successful in providing opportunities to survivors.
The social stigma associated with acid and burns violence forces these victims to lock themselves in their house. Thapa wanted to bring them out and normalize their scar. The only option he saw was employment.
Thapa turned to the government organizations, as the private sector seemed "out of the question."
After a long fight, he has provided opportunities to these survivors and offered them a purpose in life.
"Right now, except for a few who are still going to schools and colleges, all of them are employed by the Government of Nepal," he said about his achievement.
But that was not all. He made a deal with these organisations that every acid and burn survivor would only be given front desk jobs. Reason? He wanted to make society understand the meaning of acid attack.
"Their faces were looked at by 500 people every day. Slowly these 500 people started finding this normal. Eventually, everyone understood that it is not a scar by a disease or by birth. It's a scar of a crime," he added.
Election ticket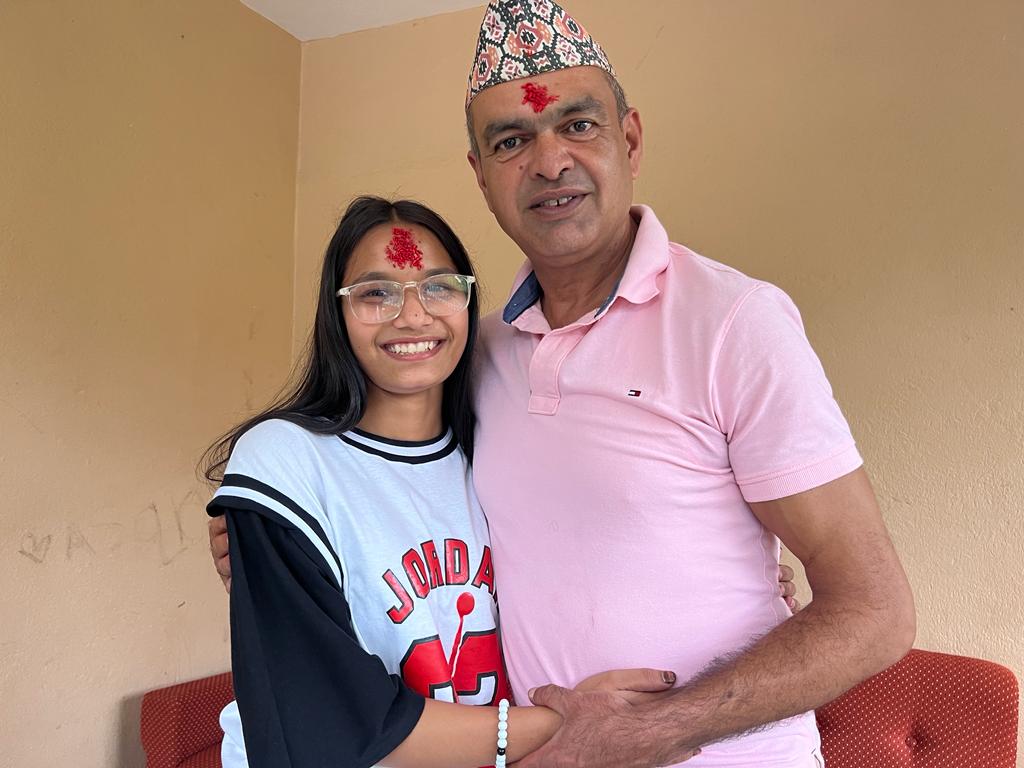 Many political parties approached Thapa to stand as a candidate in this year's election. "I refused because I believe I am too soft for politics."
But one of the acid attack survivors, Bindabasini Kansakar was on the Rastriya Swatantra party's candidate list and he hopes that she can become a part of the parliament.
"When parliamentarians walk into the Parliament, they are reminded for at least another five years that there is a problem called burns because burn survivors go through a tremendous life of pain," he added.
He believes that if she becomes a part of the parliament, it will "create the biggest historical moment in Nepal."
Specialized hospital
Nepal has only three hospitals with a burn ward: Sushma Koirala Memorial Hospital, Kirtipur Hospital, and Tribhuvan University Teaching Hospital. All of them are located in Kathmandu.
For the past few years, he has been pleading with the government to start a specialised hospital in eastern and western Nepal.
"In burns, the first eight hours are very crucial. So, anyone who gets burned in the east or the western part of Nepal has to be brought to Kathmandu," he said, explaining his reasoning that the travel time increases to double digits.
Thus, only a lucky few can reach the capital. Out of those, more prove unlucky simply because too much time has passed.
Thapa's target for the next five years is to get the government to start a burn hospital on both sides of the country.
"Let's see the specialty hospital project will materialise," Thapa said. "I'll try, try and try - till it happens."