Opinion
OLD SCHOOL JOURNALISM
An 'old school' mentor who taught the art of catchy headlines
Former India cricket captain Sachin Tendulkar will release late Sports Editor Subhash K Sham's memoirs later today at Press Club Mumbai. Sham's nieces Sadhana Singh and Smita Sharma completed parts of his unfinished book Platinum Touch.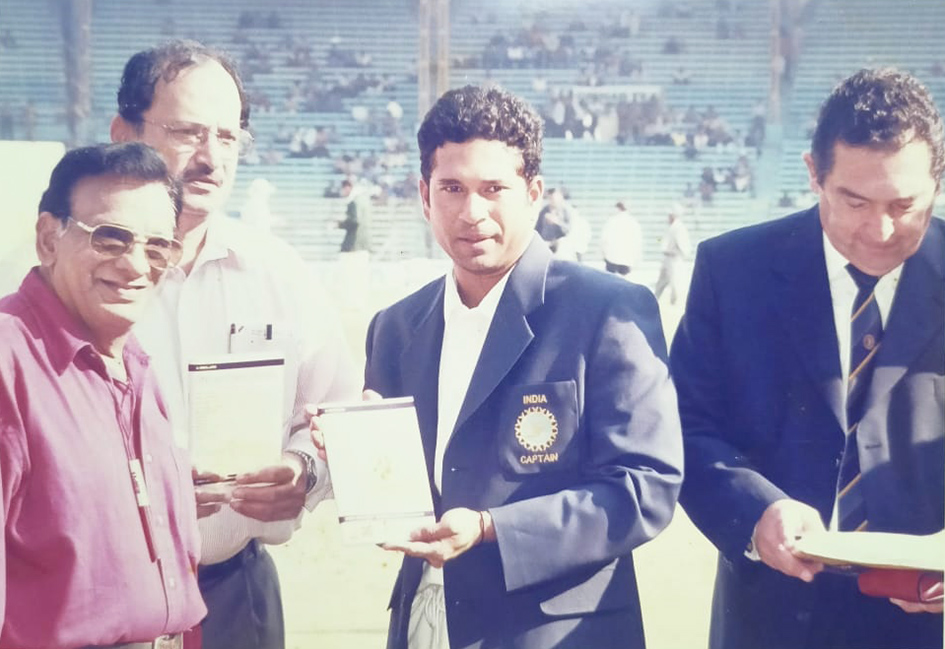 Sham had a way with words. He wrote alluring headlines and captions. I learnt this skill while working with him at The Indian Post (Mumbai) in the mid-1980s.
Thirty-three years later, I used this skill of writing accurate and catchy headlines at The Kathmandu Post (TKP), helmed by Editor-in-Chief Akhilesh Upadhyay.
My former colleague Suman Malla, who had rejoined TKP after working for almost ten years for Gulf Times in Qatar, invited me and eased my contract. Like Malla, I had returned home in 2017 after a long journalistic stint in Qatar for The Peninsula and Qatar News Agency.
I enjoyed my one-year innings with TKP in 2018. Its huge editorial office on the ninth floor of the Central Business Park Building in Thapathali impressed me. "This is the largest editorial floor I have ever worked," I told Malla. "It beats the editorial office sizes of The Times of India (Mumbai) and Gulf Daily News (Bahrain) among the larger ones."
Editorial offices of Nepal's English-language newspapers may be big, but does the passion and commitment of journalists match it in the 21st-century era?
Who was Sham?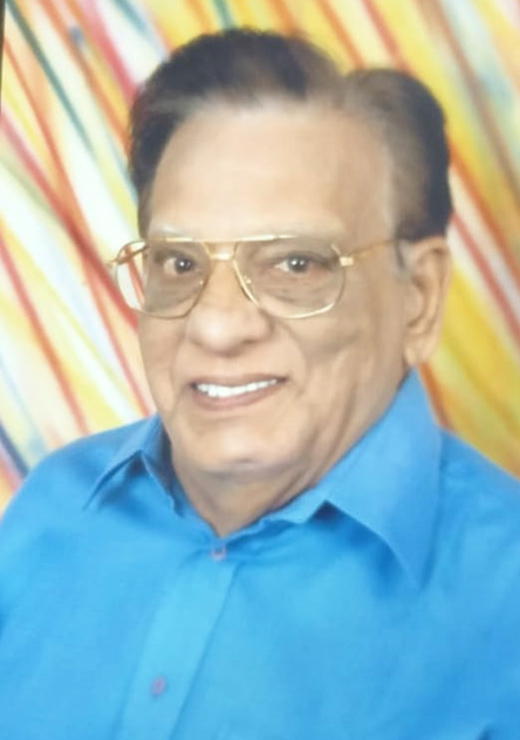 Subhash K Sham was one of India's top sports editors. The 1970s and 80s era sports editor, television and radio commentator died on November 28, 2011. The sports editor worked for Indian newspapers such as Free Press Journal (Mumbai), Newstime (Hyderabad) and The Indian Post (Mumbai).
Sham was a typical old school journalist. He had passion and commitment to his vocation. Having played representative-level football in his youth, Sham had a sportsman's spirit to excel. He replicated this attitude as a journalist. He had a zeal for detail.
Besides reading many books, Sham insisted the importance of punctuality to young sports reporters. "Joe (as he would call juniors!) you are dead, if you reach the ground late. The match will not wait for you to start. You will miss the action and then beg for details from other journalists. This is unprofessional. If you want to become a good journalist, reach the stadium much before time."
Sham represented old-school journalism. K N Prabhu (ToI), Ron Hendricks (The Indian Express), A T P Sarathy (Daily), all three older to him, had a similar approach. His peers included Khalid A H Ansari (Sportsweek owner), Leyland D'Souza (ToI), Sharad Kotnis (Sportsweek), Rajan Bala (The Indian Express), G K Menon, K B Bhaskaran, Joe, and John Crasto (all ToI).
Most of these sports editors continued the legacy of British editors in the 1970s and 1980s. They were strict on grammar, style and insisted on verifying scores. Sports journalism calls for attention to detail because it uses numbers in scores and results. Sham, too, ensured his team followed the five Ws and used correct grammar.
Editors of that bygone era read books. Book publishing was big business then. They often quoted British novelists and poets in their reports. They quoted from works of Byron, Dickens, Shaw, Wodehouse, Wordsworth, and Keats. Shakespeare's popular works often featured in headlines. Example, 'All's well that ends well' and 'To be, or not to be'.
One quote, credited to English bowler Cliff Gladwin, is popular among journalists. He said, "Cometh the hour, cometh the man", after scoring the winning run, a leg-bye off the last ball of the match against South Africa on December 20, 1948.
Sham used this quote in headlines often. Ravi Shastri used this quote last week while doing the T20 World Cup commentary in Australia. Sports journalists have often used film names as headlines like 'The good, the bad, the ugly', 'For a few dollars more', and 'From Russia with love'.
"Headlines and photograph captions should attract the attention of readers," Sham would often tell us at The Indian Post. "A poor headline drives away readers. Work on your headlines."
One of Sham's best headlines in the mid-1970s was 'New zeal and India win'. Indian cricket team won that Test series 2-0 against New Zealand.
Having learnt to give alluring headlines from Sham, I wrote two memorable ones. 'Pakistan kneel before Bishop' after West Indies fast bowler Ian Bishop took five wickets while I worked for The Indian Express. The second was for The Independent, 'Australia hit rock Botham' after Ian Botham played a winning hand.
Sham disliked cliché headlines. We juniors regularly used the phrase 'reigns supreme' and 'cakewalk victory'. Sham often reprimanded the concerned subeditor, saying, "If I see one more 'reigns supreme' in the headline, I will end your reign in the sports department!" He rebuked us more in humour than anger.
Sham had a good sense of humour. His writings reflected it, especially in his weekly column Point Blank for the Post. He had started this column at Free Press Journal. Working the afternoon shift with him in command was fun. He often put on this shift on weekends during the horse-racing season held at Mahalaxmi Racecourse.
Like cricket, horse racing has elaborate reports. They cover trackwork, weights and handicaps, racecard plus preview and finally the race day report. Sham put me on horse racing duty. I edited reports submitted by our racing correspondent Cecil Hendricks. His reports were flawless. They did not need any editing! I learnt the finer details of horse racing under Hendricks and Sham.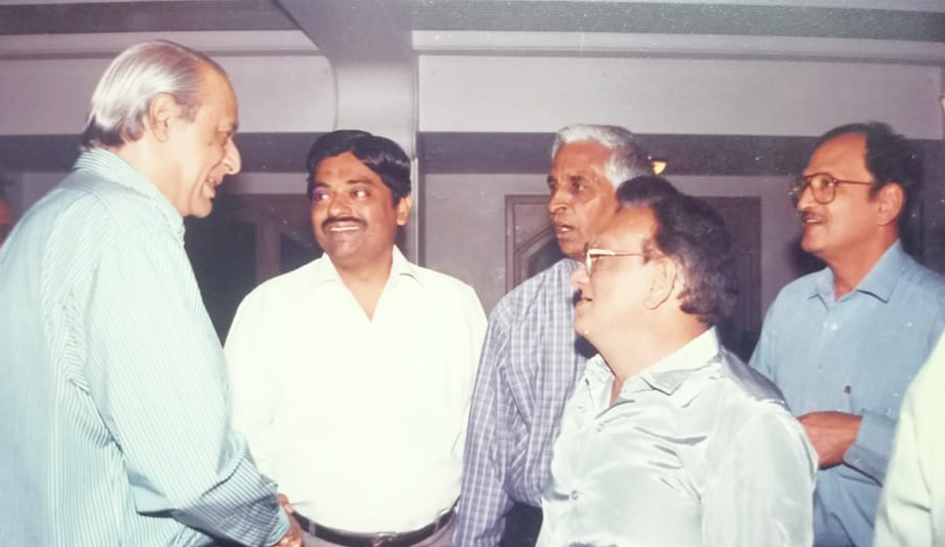 Hilarious Sham
I vividly remember one hilarious incident during the holy month of Ramadan when Muslims fast and pray. Sham was reading loud the racecard details to me. I was typing the data since our regular Data Entry Operator Prasad Patil was on leave. Horse racing punters know there are three key people to follow in any race. The horse owner, the trainer, and the jockey. After Sham read out the three names of one horse, I paused and looked at him.
"What happened to you Joe?"
"Punters should not bet on this horse," I told Sham.
"Joe, do you plan to replace Cecil Hendricks?" he said tersely.
"No. Anyone putting money on this horse will lose."
"Why do you say this?" he said.
I replied, "The owner, trainer and the jockey are Muslim. All three are fasting. Perhaps, the horse is fasting too!"
He immediately broke out into a loud guffaw. He got up laughing and walked to the news desk. He repeated the joke to editors, who too, burst out laughing.
Sham regaled cricket journalists in the old Press Box at the Wankhede Stadium and the balcony on the second floor of Cricket Club of India at Brabourne Stadium. He entertained journalists with 1960s- and 70s-era anecdotes when on-field action was boring.
Sham had style, swagger, and a deep voice. Audience saw and heard this in his football and hockey commentary for Doordarshan and All India Radio. Sham often spoke with a cigarette dangling from the corner of his mouth, popularised by Clint Eastwood in his super hit western films.
Chief editors and sports editors had celebrity status in that era. There was no competition. Social media and the Internet did not exist. Now people with feature phones think they are journalists. Arguably, Sham would have roasted today's digital media. Sham and his peers mentioned earlier represented newspaper journalism's glorious and romantic era. Readers trusted news reports. Fake news did not exist then. Maybe the occasional howler. Overall, journalism was good then. People were good. Life was good. I miss those good old days.
[Sudeep Sonawane, an India-based journalist, has worked in five countries in the Middle East and Asia. Email: [sudeep.sonawane@gmail.com]