Nepal
Delhi Eye
Indian Gorkha ex-servicemen recall 'glorious days' and make merry
Will India exempt Nepali Gorkhas from Agniveer after the new government comes to power in Nepal?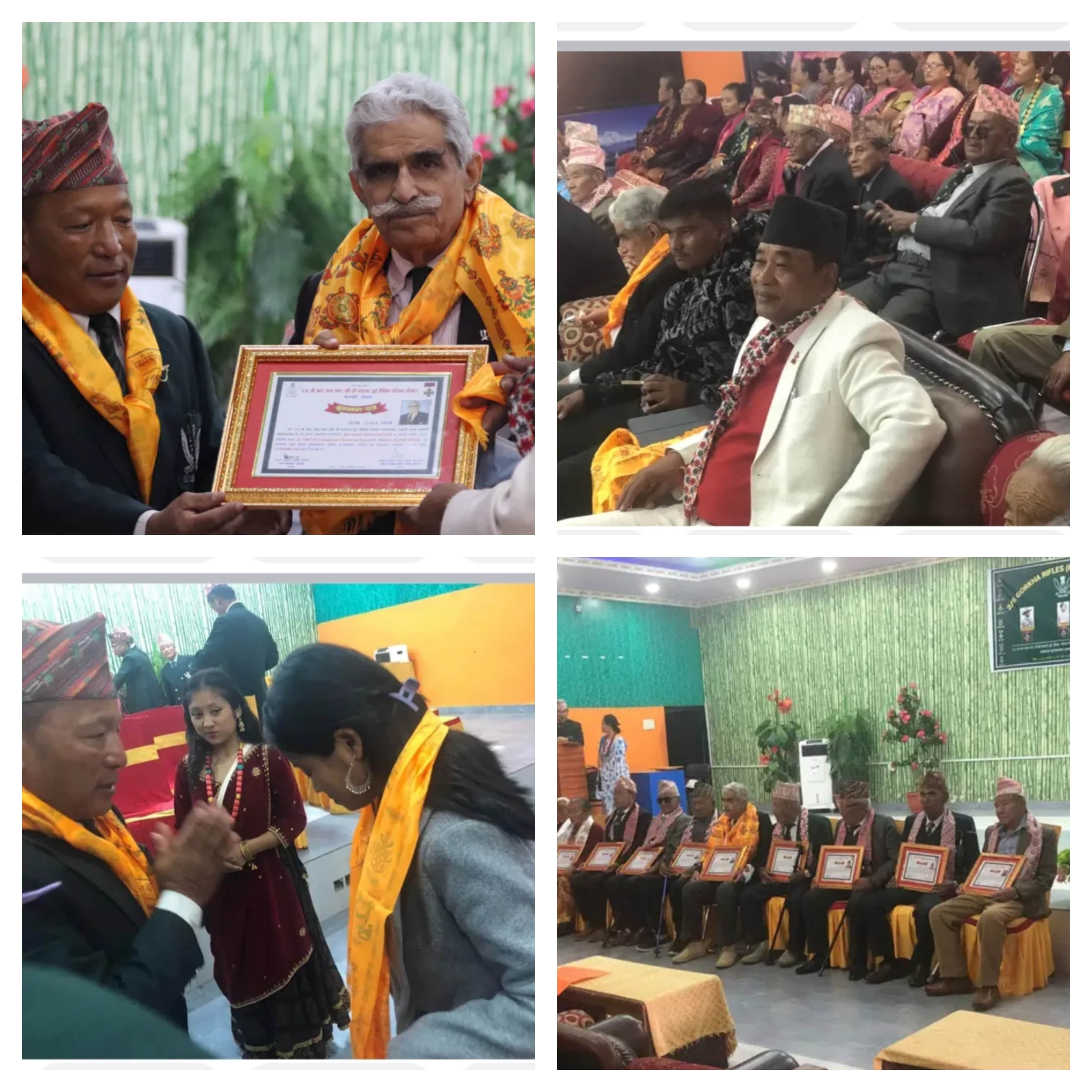 Pokhara has the highest per capita population of Indian army Gorkha Ex-Servicemen (ESM). Next is, perhaps, Butwal. These soldiers have descended from their mountain-top villages to get "connected" with piped water, health, education, roads and other modern facilities. Village habitat has been uprooted, though these too have been partially connected. Gone is the maxim, "danda ko meetho hawa-paani," and to some extent the robustness of Gorkha youth. But Nepali and janjati culture has been retained and is being evolved.

As many as 60,000 of the 1.35 lakh ex-servicemen are dependent on the Pokhara Pension Office - the largest, Indian institution in Nepal that takes care of their health, education and other pensionary benefits. After the Covid havoc in 2020, the ex-servicemen have joined the Indian Ex-Servicemen Contributory Health Service, the pension office run by Major Amrish Shukla of the Indian Army Medical Corps.

Pokhara has the largest concentration of Figure 5 & 8 Gorkha Rifles (GR) ex-servicemen, followed by 1 & 4 GR, 3&9 GR and a sprinkling of 11 GR. For 11GR, a full-fledged pension office operates in Dharan. Last week on 10 November, 2/5GR (FF), also called Victoria Cross Paltan, celebrated its 136th birthday/Raising Day in Pokhara. The battalion is famous for winning 3 Victoria Cross honours, a number not excelled by any fighting force in World War II in Burma, fighting the Japanese, two Victoria Cross medals in one battle.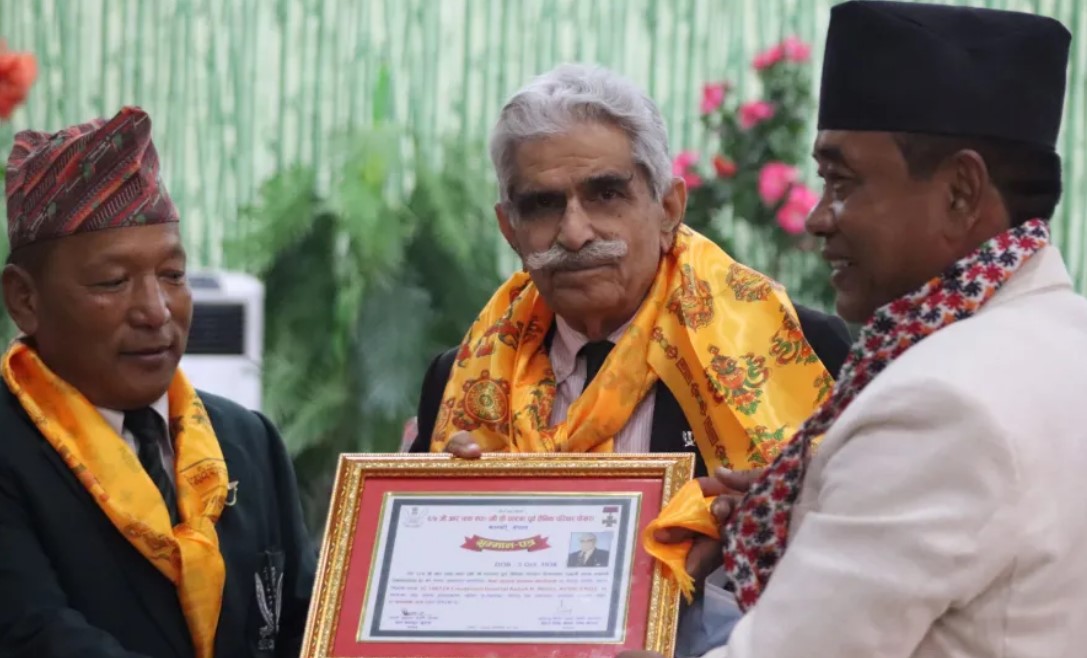 Gaje Ghale (Barpak), Netra Bahadur Thapa (Andhi Khola) and Agan Sing Rai (Dharan) are the three gallant warriors. Thapa won his Victoria Cross posthumously. All battalions and regiments of the Indian army celebrate and commemorate their Raising Day as well as a Battle Honour Day wherever they are located in India or abroad.

What is remarkable is the fact that Gorkha regiments have begun organising these events in at least three townships in Nepal – Pokhara, Butwal and Kathmandu. This has now been happening for the last 8-10 years and represents the strong bonding of the Gorkhas with the Indian army. The Victoria Cross battalion has formed its own association and has some 500 ex-servicemen and families in their inventory. This family get-together allows for a great reunion when they remember their colleagues who are no more; in many cases, their families are invited too for the celebrations.

One especially notable innovation is the issue of certificates to the ex-servicemen from Pokhara who had shown 84 years of youthfulness. Ten of them were discovered in Pokhara, including Riflemen Ram Prasad Gurung, a sprightly 104 years old from Kolma, Syangya. He joined the battalion in 1939 at the start of WWII, came home on pension worth Rs 19 (Indian currency) in 1961, which has now risen to Rs 30,000. He must be the oldest living soldier in Nepal, probably anywhere in the world.

As I happened to be in Pokhara and eligible for the award, I also attended – being the only guest from India, I was asked to speak. I explained the "Agniveer" scheme, adding that one of the two outcomes was possible. Once a new government is formed in Nepal, after the elections on 20 November, the first outcome could be that Nepali Gorkhas are exempted from the Agniveer scheme. This is unlikely.

However, a guarantee by India of employment and skill enrichment of those not re-enlisted after 4 years, is more likely.
Also Read: Wanted dialogue to resume stalled Gorkha recruitment

Meanwhile, many of the over-84 years of age young men demonstrated their dexterity singing Nepali folk Jhyaure songs to the tune of Madal, the handy Nepali drum. The festivities continued beyond sunset, the ex-servicemen charged with Nepali-made Gorkha Strong beer and Indian-made and Old Monk rum, sent by the battalion in Ranchi in India and a variety of exquisite elixir. The ladies were decorated with colourful traditional dresses and jewelleries honouring the rich tradition in Nepal. A short "nautch" programme was exhibited by the children of ex-servicemen; talent was in abundant display. Election fervor notwithstanding, soldiers remembered their fallen comrades and pledged to keep up and embellish their work with valour. Second Fifth is in the class For Valour.
(Editor's Note: The author, Gen Ashok K Mehta was one of the 11 senior former Gorkha regiment veterans - all above age 84 - honoured during the reunion.)
The author Maj Gen Ashok K Mehta is a Gorkha veteran and has trekked in Nepal annually since 1959.