Nepal
Street Vendors' Plight
Good samaritans put smile back on face of Thapathali vendor Sharmila
Dharan Mayor Harka Sampang is among donors who have contributed Rs300,000 after KMC destroyed her cart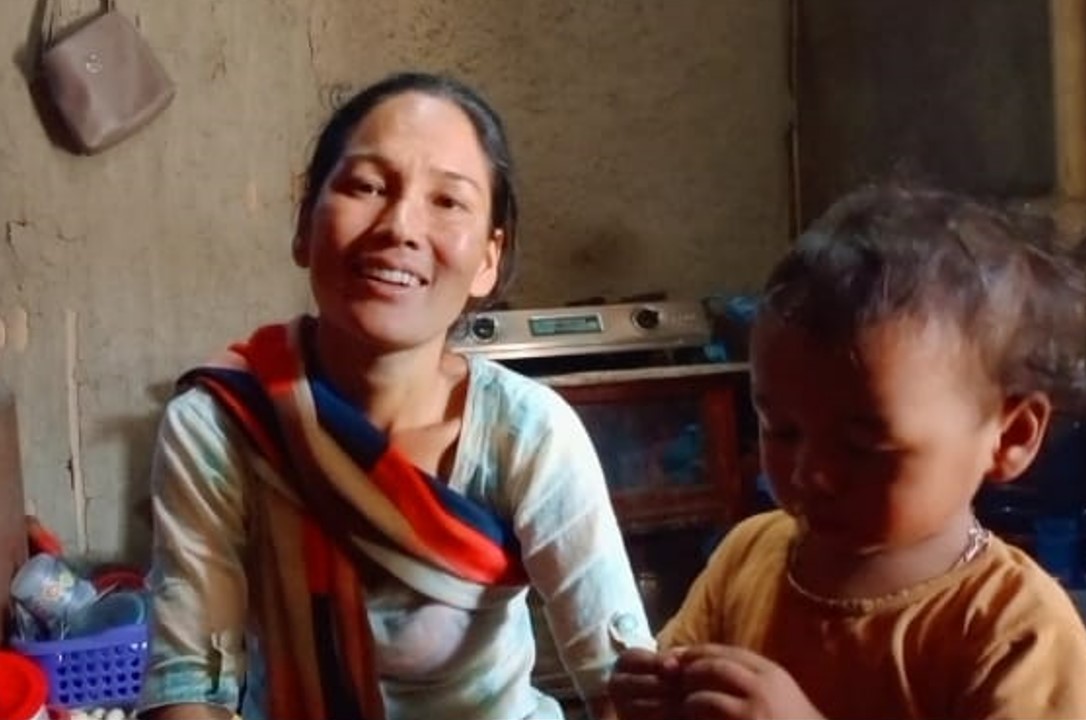 Financial support has been pouring in for Sharmila Tamang, the Thapathali vendor whose cart was seized by Kathmandu Metropolitan City police on Thursday.
Videos showing Tamang wailing as the police seized her cart received widespread attention and sympathy from Nepali social media users.
Five days later, she says donations have been pouring in for her, and by Tuesday, the amount crossed Rs300,000. Among those sending money to her is Dharan Mayor Harka Sampang, who pledged "one month's salary" for her.
However, the vendor has not received any money or support from the Kathmandu metropolis or its officials. The 34-year-old mother of two said she had started the tea-vending business two years ago with the help of Nepalis abroad.
On Thursday, Tamang wailed and requested the officials to let her work that day, trying vehemently to convince them that she would not return to Thapathali. But the metro personnel would not have any of that.
Then, Tamang got on the truck and went with the KMC officials to the city office, where she was forced to see her pushcart destroyed by a bulldozer.

"I returned home with a heavy heart," she said.
After a social worker, Tulsi Shrestha, opened a bank account to collect donations for her, help started pouring in. Shrestha donated Rs20,000, while Kantipur - which reported about her plight - contributed Rs 50,000.
Likewise, Aashika Tamang, a social activist from Dhading, deposited Rs20,000 into the account.
On Sunday, Dharan Mayor Sampang sent Rs50,000.
On Tuesday, Sharmila Tamang appeared calm and relieved at her rented room in a hut in the Thapathali squatters' settlement.
Appreciating the generosity of the donors, she said: "After the incident, good samaritans in Nepal as well as around the world have been helping me financially. I have been getting money from the US, Australia, Dubai, and Malaysia, among other countries."
She expects more help in the coming days. "A person from Banepa had called me and promised to send my children to school and give me a nice job," she added.
Likewise, staffers working at an institute in Butwal in Lumbini Province and the Department of Forests and Soil Conservation in Kathmandu have also offered her jobs.
Tamang, a Lamjung native, who came to Kathmandu four years ago, had been living in Babarmahal. After the Covid-19 pandemic, she moved into a house in the squatters' settlement.
"I used to earn Rs800 daily before my cart was seized," she said.
Following the suggestions of people who came to her aid, Tamang plans to rent a shop in Thapathali. "Right now, I am sitting idle at home. The money I have been getting from people has helped me a lot. I am thinking of starting a small business here in Kathmandu," she said.