Nature
New Urban Services
Five unthinkable services that are now available in urban Nepal
By 2020s, many services that would seem unthinkable in 1950s have become thinkable and even doable.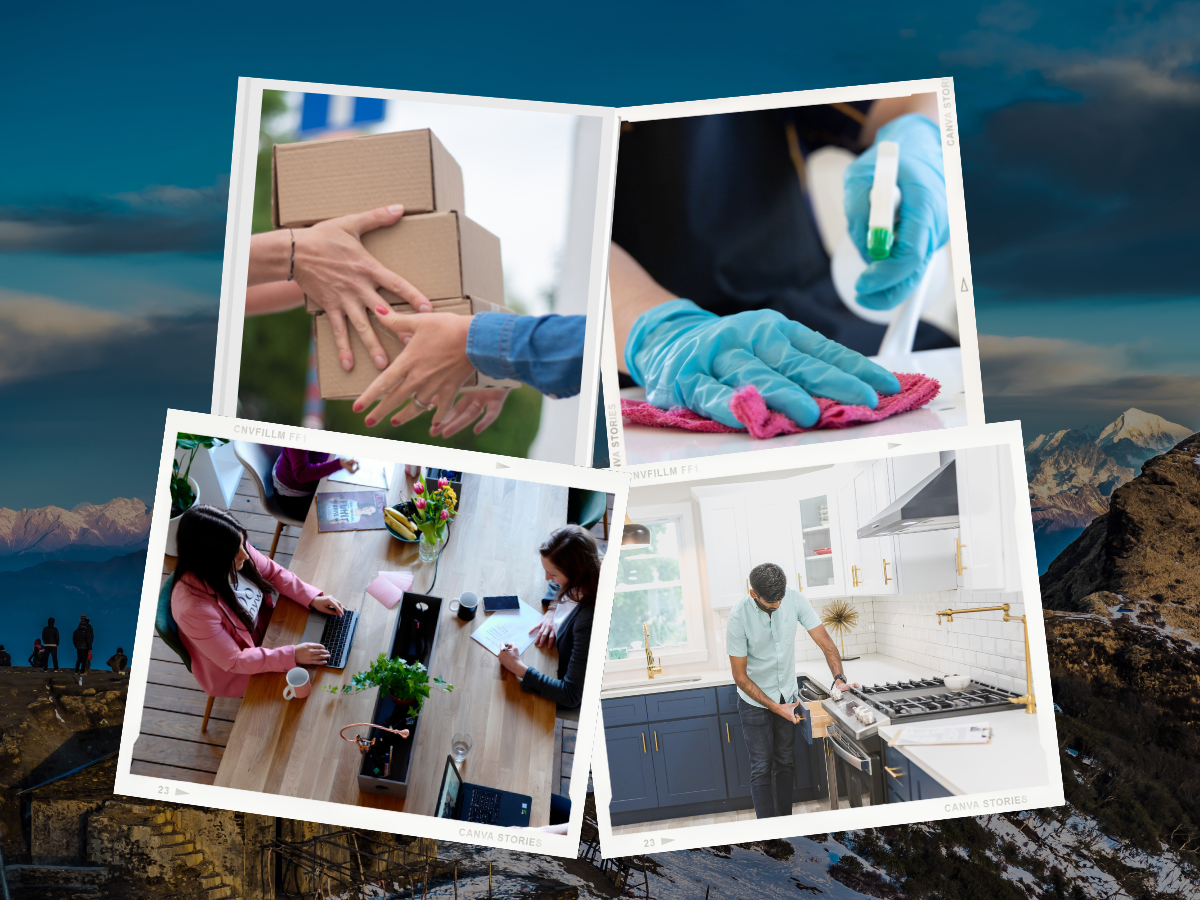 Don't feel like cooking? Have home-cooked food delivered to your doorstep. Need to pick up clothes from a tailor? Hire someone to do it! Or are you feeling lazy to drive to work?
Although Nepal opened its borders to the outside world in the 1950s, the country has been seeing gradual changes and transformations in almost all areas of life. With entrepreneurs and people alike rapidly adapting to modern innovations and technologies, Nepalis have come a long way.
Thanks to them, these services are available and you can afford to be lazy.
By 2020s, many services that would seem unthinkable in 1950s have become thinkable and even doable. Several enterprising individuals have introduced several unique services –some with a tinge of luxury. And all of them are aimed at making our life easier.
In this article, we have picked five unique services.
Home inspection
If you have ever bought a home, you know the process can be daunting. But the most difficult part is finding a house that is free of various problems like seepage and electrical. But how do you ensure that? Hire a professional!
Skill Sewa is the only home inspection service that is available in Kathmandu currently. They have technicians who help assess the condition of your house before buying it and provide repair and maintenance services for the problems. They are planning to expand to other urban cities in the country.
Cleaning
With the city enveloped in dust and smog, our houses and offices get dirtier than usual. And while we might be doing our daily cleaning, sometimes the house needs deeper cleaning. Or maybe during a function at home, we need to free our carpets and couches of all stains. How do you do that? Hire a professional through various cleaning services.
Companies like Modern Cleaning, Nepal Cleaning Solution and Facility Service hire cleaning experts that provide an array of services like tile cleaning, deep cleaning, water tank cleaning and more.
Coworking
After the pandemic, the concept of working from home and flexible hours crept into our life. And while some have decided to go back to working from offices, some have taken up the work-from-home-forever seriously. But does that mean having to sit at your home desk and work? Not necessarily. Therefore, catering to that market, co-working spaces have popped up across the city.
The co-working spaces might not be the top quality global standards that we see in the US or out west. But they are state-of-art and get the job done for freelancers and small business owners. The most common ones around the city are Work Around, Rem.Work and Regus Kathmandu Trade Tower.
Cloud kitchen
Have you heard of restaurants that offer only delivery or takeout? These are cloud kitchens that do not have a physical dining place. Thus, their focus is less on service and ambience and more on delivering tasty meals minus the cost of various things like rent.
While cloud kitchens were existing for a long time, the concept become popular during the pandemic when we all were stuck at home and had no option to go out to eat. It also gave people who loved cooking a chance to develop their home-run businesses.
Some of the most popular cloud kitchens in Kathmandu are Bhok Lagyo, Foodmario and Khaanpin. There are also businesses like FitBox that specializes in delivering customized healthy food to your doorstep.
Delivery
The online world has boomed in the past few years making every little thing accessible through a click. And delivery apps have been the biggest proof of it.
While more and more people are eating out, some prefer having food delivered at home after a long day at work. And for them, the online food delivery platforms come in handy. Apps like Pathao and Foodmandu can deliver your favourite food from one corner of the city to another.
What if you need to pick up a charger that you left at your friend's place? Or pick up flowers for your date night? Yes, Pathao does that too. They also offer pickup and drop services for people to reach from one location to another.
How many of these services have you heard of before? Let us know in the comments below!