Sports
SABA WOMEN'S BASKETBALL
Nepal settle for second place as Sri Lanka retain title 
The Lankans finish on top of the four-nation competition on the back of a big victory over Bhutan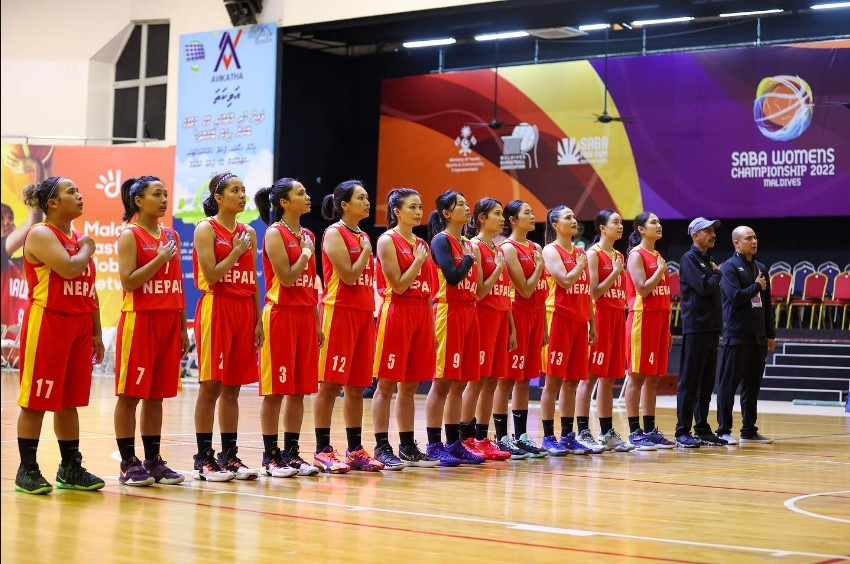 Nepal had to contend with the second place once again, as Sri Lanka successfully defended the South Asian Basketball Association Women's Championship which concluded in Male on Thursday.
Nepal, who were looking to go one better than their achievement in the last championship at home in 2016, were off to an inauspicious start losing 51-47 to the Maldives.
They bounced back from the loss in the opening game to their title ambition back on track with a 55-49 victory over Sri Lanka in a fierce contest.
Nepal had a chance to consolidate their position in the four-team competition in a match against Bhutan. They did register a dominant victory of 65-26. Their chances now hinged on the match between Sri Lanka and the Maldives.
After weathering an early Maldivian storm, Sri Lanka came out winners taking the match 72-59.
Their 98-33 demolition of Bhutan in their opening match proved decisive in the end. And Sri Lanka superseded Nepal to finish on top of the four-nation group for a second consecutive title.
The Nepalis, who finished runners-up to the Sri Lankans again, will return home looking back at a loss in the opening match against the Maldives with much chagrin.
Final standings:

1. Sri Lanka Winners
2. Nepal Runners-up
3. Maldives
4. Bhutan