Sports
WOMEN'S BASKETBALL
Nepal hoopsters beat holders Sri Lanka
Nepal keep title hopes alive at SABA Women's Championship with a 55-49 win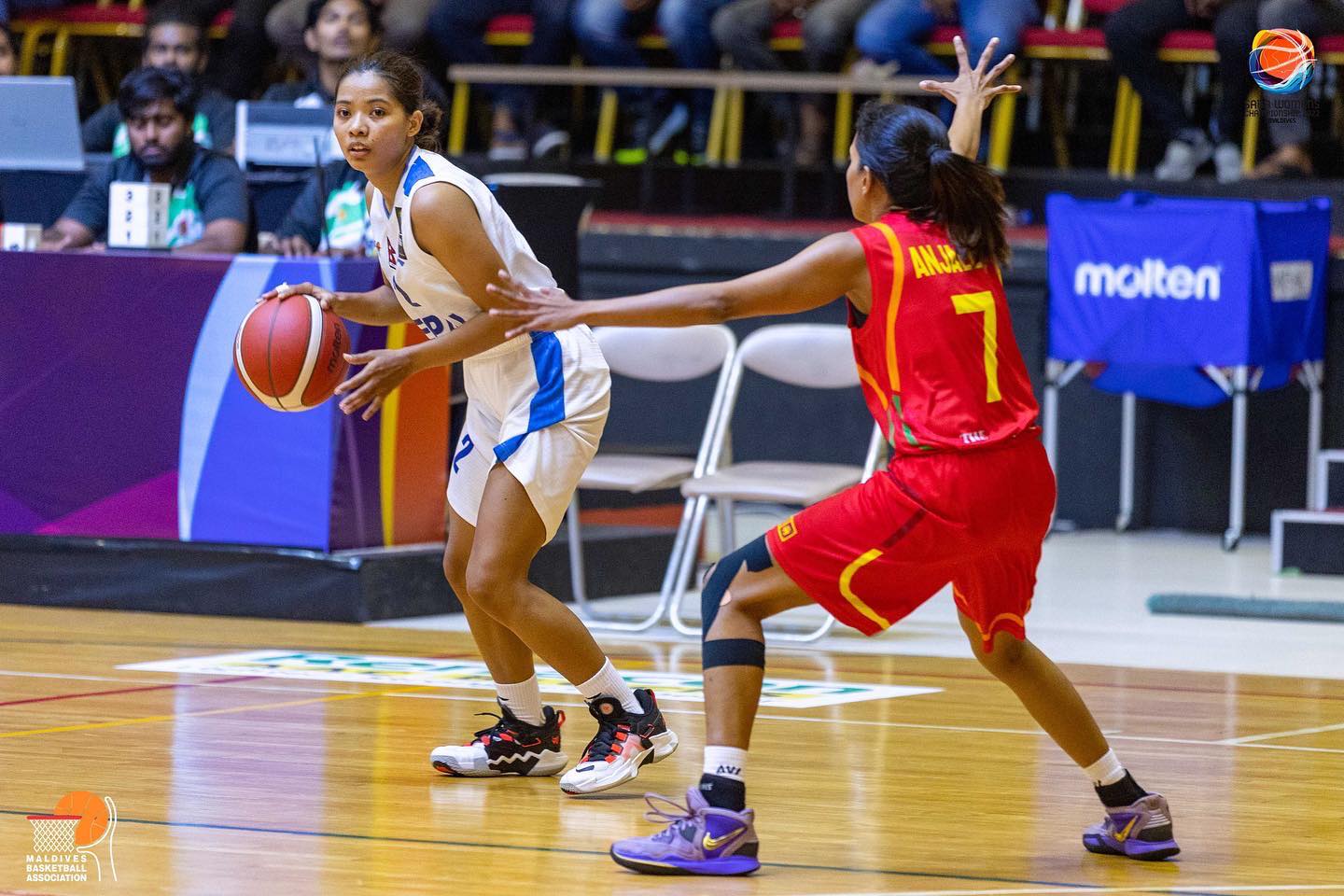 Nepal bounced back from their opening defeat to the Maldives at the SABA Women's Championship, beating Sri Lanka 55-49 in Male on Tuesday night.
Nepal lost 51-47 to hosts Maldives on Sunday evening, whereas Sri Lanka beat Bhutan, in their first games.
The victory means Nepal avenged their defeat to Sri Lanka in the previous edition held in Kathmandu in 2016.
Improving on their shortcomings in the Maldives match, Nepal looked more focused on Tuesday night. Nepal held a comfortable 32-21 lead at the end second quarter.
Sri Lanka picked themselves up to rally in the remaining quarters but Nepal hung on to win by six points.
They will now face Bhutan in their final round-robin match on Wednesday evening.