Sports
National Swimming Meet
Kumal, Subba gear up for ninth nationals with new records
The ongoing 25th National Open Swimming meet serves as a warm-up event for the ninth National Games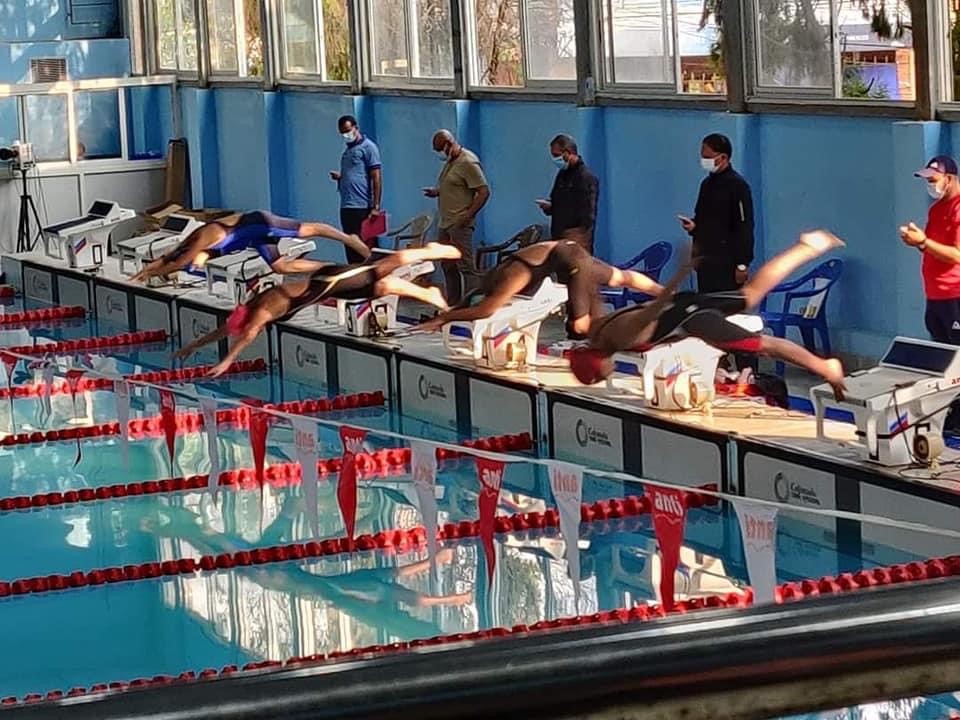 Eighteen-year-old Bikash Kumal and 20-year-old Anubhav Subba have set new national records at the ongoing 25th National Open Swimming competition at the Satdobato Swimming Complex.
The competition serves as a good warm-up event in the lead up to the ninth National Games which are scheduled to take place in Pokhara from October 14-20.
Kumal, representing Province 1, set a new national record in the 50m breaststroke category, completing the distance in 31.05 seconds on Thursday.
Tribhuvan Army Club swimmer Anubhav Subba claimed the national record in the 100m butterfly event, clocking 59.77 seconds.
Both the records were previously held by Sayed Shah, who set them at the 2019 National Games held in Kathmandu.
Shah had completed the 50m breaststroke in 31.55 seconds and the 100m butterfly with a timing of 1:00:25 seconds.