Nepal
KANCHANPUR FLOOD
Kanchanpur flood survivors at their wits' end
The flood displaced people say that they have not experienced such a huge flood in 15 years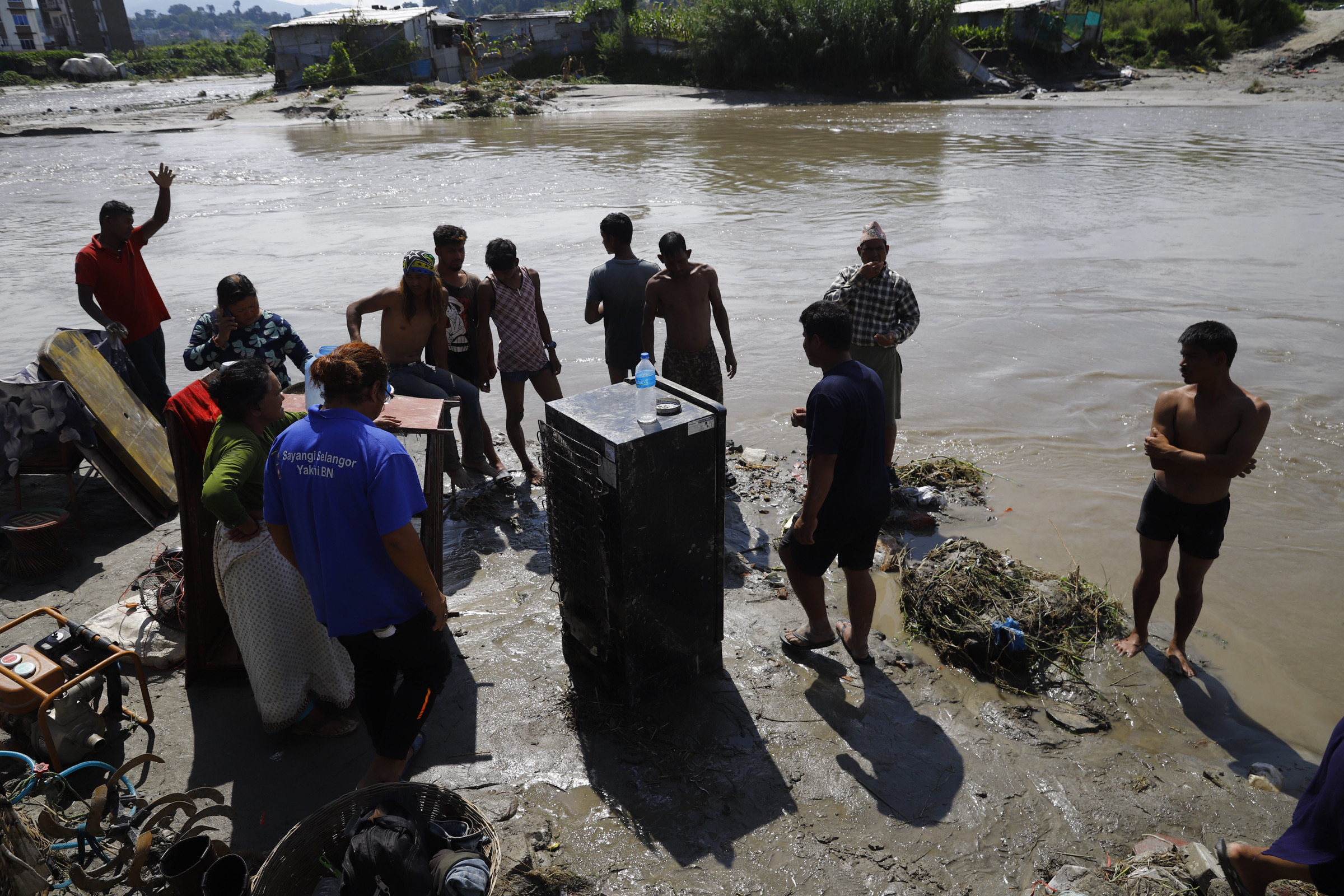 As many as 15 flood-displaced families are taking refuge at Ekanta Tole of Shuklaphanta Municipality-12 in Kanchanpur district.
One of the flood survivors, Meghu Bohara, said that the flood displaced people have been living under the open sky with only a tarp over their heads.
He said the flood in Banahara River had left them in a lurch. "All goods, including clothes inside the house, were swept away by the flood. Neither do we have bedding nor food items."
According to Bohara, they are also running low on the amount of rice they received as a relief.
"We have been living in makeshift tents for so many days. What will we eat after our rice stock finishes?" he questioned.
Another survivor Hari Krishna Bhatta has a similar tale to tell. "The house is rendered uninhabitable. The grains and crops cultivated and estimated to last for years are spoiled. I don't know how we would fend off our families."
The flood has damaged crops and grains cultivated by Bhatt's family across his 15-kattha land. "Apart from crops, nut, lentils, and sesame farming are also covered in soil," he said.
Bhatta said they had not experienced such a massive flood in 15 years.
Likewise, landless squatters of the flood-affected Banahara camp at Shuklaphanta Municipality-11 are also in distress.
A total of 30 families at the Banahara camp had met a similar fate as those of Ekanta Tole.
The landless squatters of Banahara complained that they have been facing the repercussion of floods every year, but the government has not addressed their problems yet.
Mandhoj Luhar, a flood survivor, said his house was buried under a pile of mud due to the flood. "We have received rice in relief but we don't have utensils to cook food. There is no water in the settlement either," he said.
Likewise, Devaki Bista said they have been bearing the brunt every year of the lack of sustainable flood management.
Mayor of Shuklaphanta Municipality Rana Bahadur Mahara said they had shifted the flood-affected people to safer locations and arranged their lodging and food.
Mahara has called on the provincial and federal governments for post-disaster relief and compensation. - RSS