Sports
Taekwondo
Taekwondo players from 120 countries descend on Pokhara
The Mount Everest International Taekwondo Championships have the backing of World Taekwondo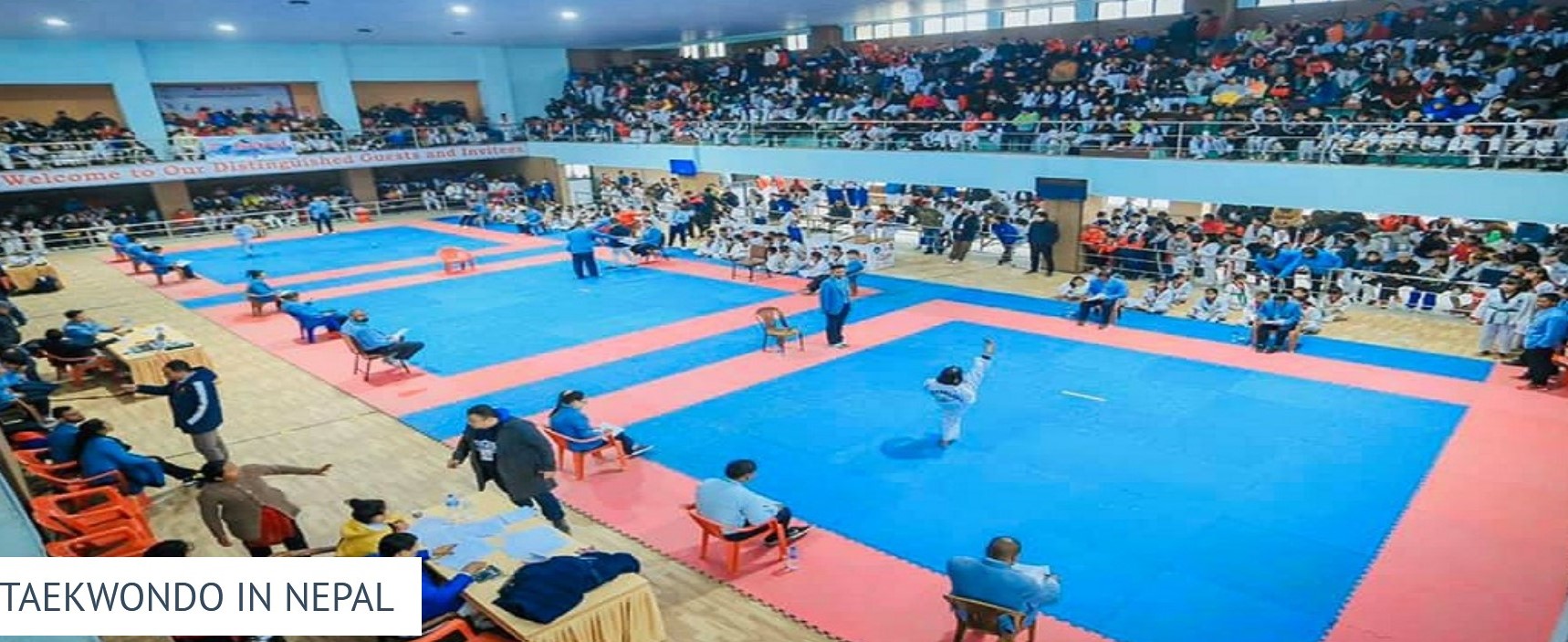 The third edition of ' G-2 Ranking' and 'First GCS Mount Everest International Open Pumse Championship' are taking place in Pokhara from Thursday.
The championship, organised by the Nepal Taekwondo Association, in multipurpose covered hall in Pokhara Stadium up to September 25.
As many as 1,425 taekwondo players from 13 countries are competing in different age groups.
This is first that Nepal is playing host to such a big numbers of players in a single game, according to Jagan Gurung, the secretary of event organising committee.
Association Chair Prakash SJB Rana said that the competitions would be held in eight weight groups for men and women from 14 to 60 years. The men's category would also feature singles, doubles and group competitions.
Dr Choue Chung-won, chairperson of the World Taekwondo, the umbrella body of taekwondo associations, and Chairperson of Asian Taekwondo Federation Lee Kyu-seok are scheduled to arrive in Pokhara for the event.
More than 2,000 players, referees, and officials, including foreign players are expected to participate in the championship, Rana said.
The championship, which was suspended due to the COVID-19 last year, is being held this time after the International Taekwondo Association gave its approval, the organisers said. - RSS