Arts
Variety of paintings portraying Kathmandu now and then
Imagine people canoeing around Swoyambhu stupa. The thing of past has inspired an artist to paint it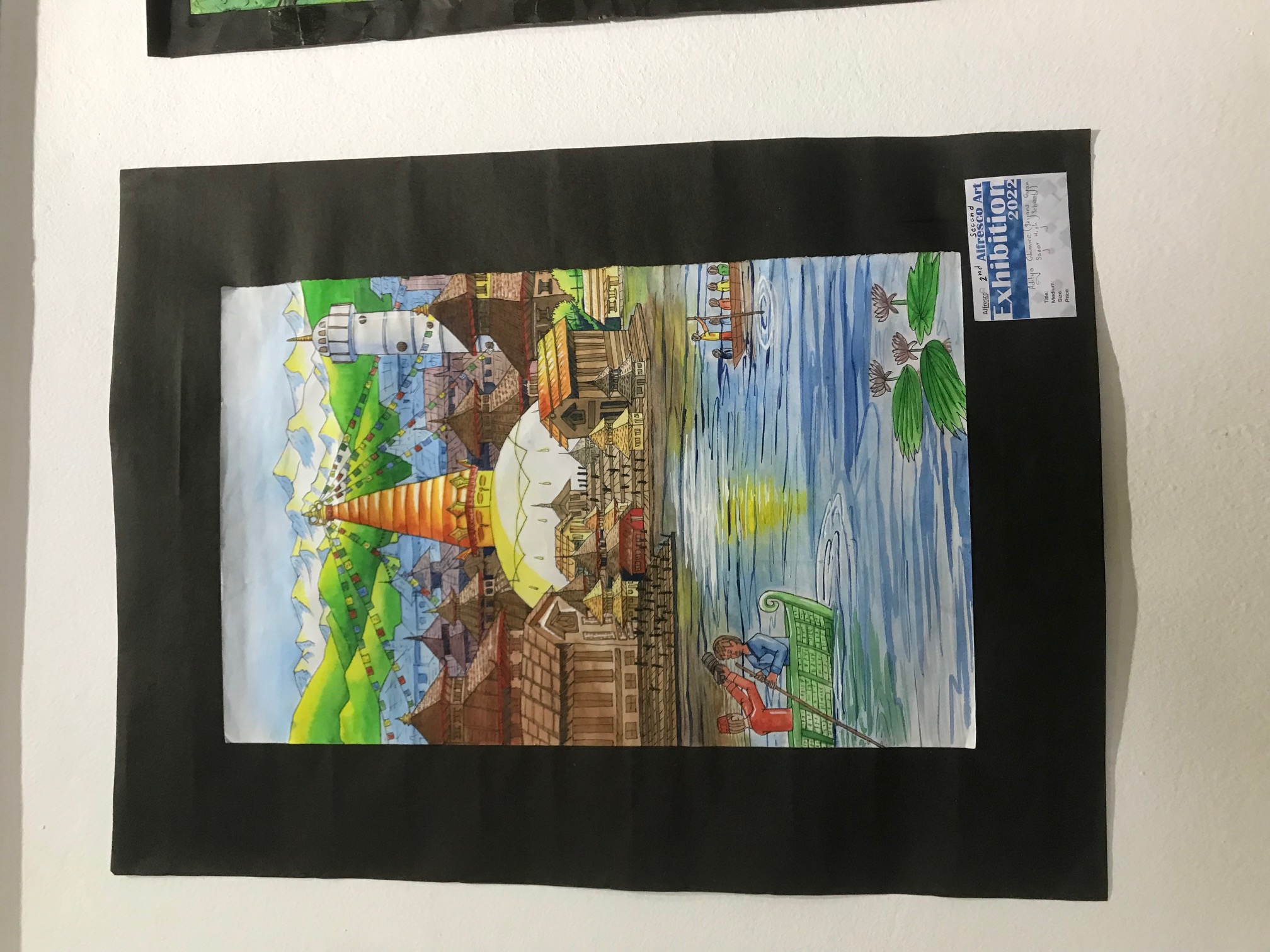 Paintings showing Nepali traditional bells. Artworks showing red rose falling from sky on a moonlit night, and Buddha standing and holding a bunch of flowers in his hands. People enjoying a boat-ride around the stupa of Swoyambhu. Alleys of Kathmandu teeming with human activities.
Yet as you enter Nepal Art Council's gallery, paintings of Hindu deities Taleju Bhawani, Ganesh and Mahankal greet you as though they are welcoming you in.
Once inside, you will see many more artworks that could ignite both pleasant and unpleasant feelings. You will notice a painting of a woman lying in a pool of blood. The four blood-soaked hands depict the grim picture of violence against women in the country. Use of black colour in the backdrop aptly blends with the theme – exploitation.
One eye-soothing painting shows people enjoying a boat-ride in a lake around Swoyambhu stupa, taking you back in time when Kathmandu valley was a paleo-lake, which, legends say, was drained by Manjushree. But scientists suspect the lake waters drained away naturally.
You will definitely like a painting of a monk feeding a bird on the premises on Bouddha stupa. Use of bright colours in sky, orange coloured robe and white dome make the artwork stands out.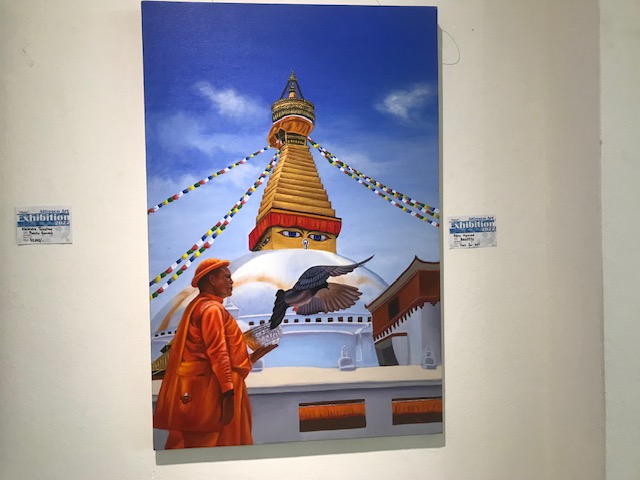 The Alfresco Open Art exhibition and Competition 2022, among others, showcased a collection of modern, traditional, abstract, landscape, Mithila, and contemporary Paubha (religious paintings) arts. It concluded on Friday, September 15.
The artists have tried their best to depict the varieties of Kathmandu valley, including Toran, Haku Patadi-clad women, temple bells, people in different moods, their deities, and moments of colourful traditional festivals like Rato and Seto Machhindranath Jatra.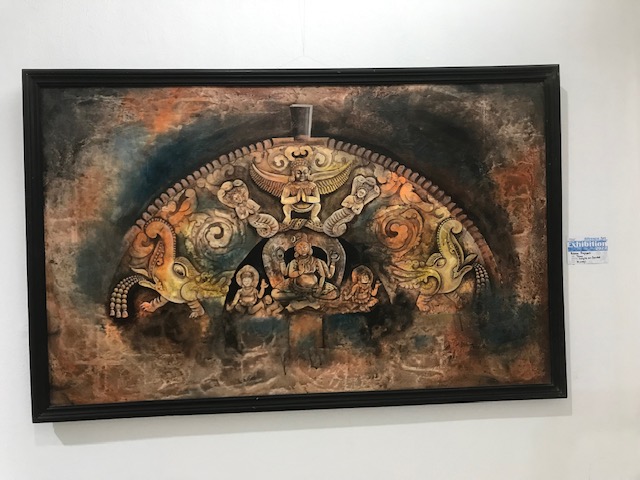 Shyam K Shrestha, coordinator of the exhibition, said: The main objective of the exhibition is to promote young artists and make a market for young and aspiring new artists. Another objective was to bridge the gap between older and younger generations, as well as promote art tourism."
More Photos: