Science & Technology
IPhone 14
IPhone 14: Will it work in Nepal?
In small and neglected markets like Nepal, whether those features are even accessible is always a burning question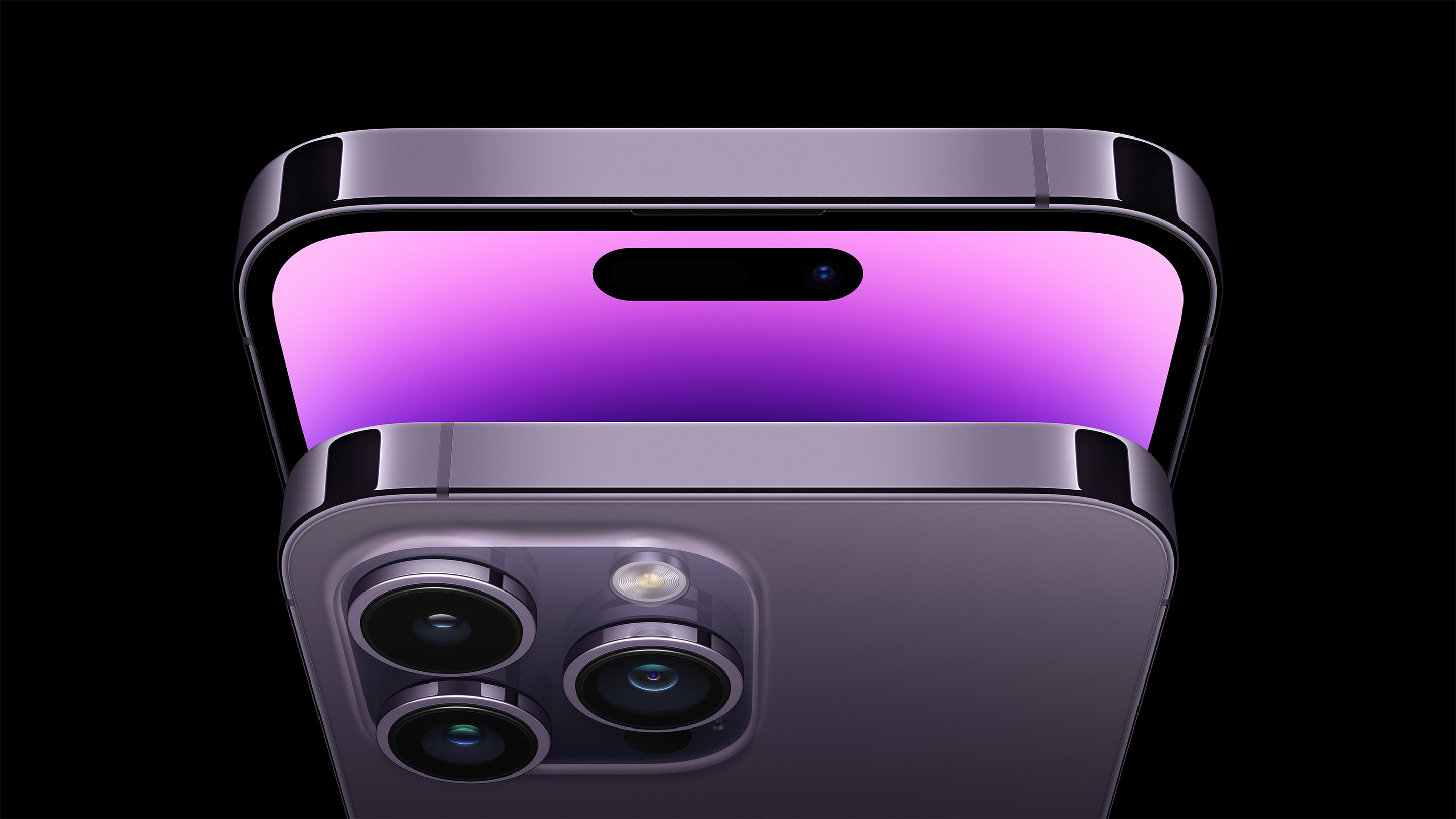 Many Apple fans in Nepal are unsure if the newly unveiled four feature-packed iPhones run without technical hitches.
Apple, the 2.5 trillion-dollar tech giant, launched its latest models of flagship iPhones on September 7. At the event, Apple unveiled four feature-packed iPhones. But many iPhone enthusiasts in Nepal await them with a question: will the new phones and their features run in Nepal?
IPhone is known to cost a kidney. For that jaw-dropping cost, the Apple products are expected to guarantee premium build quality and features. But in small and neglected markets like Nepal, whether those features are even accessible is always a burning question.
Questionable features for Nepali buyers
Emergency SOS feature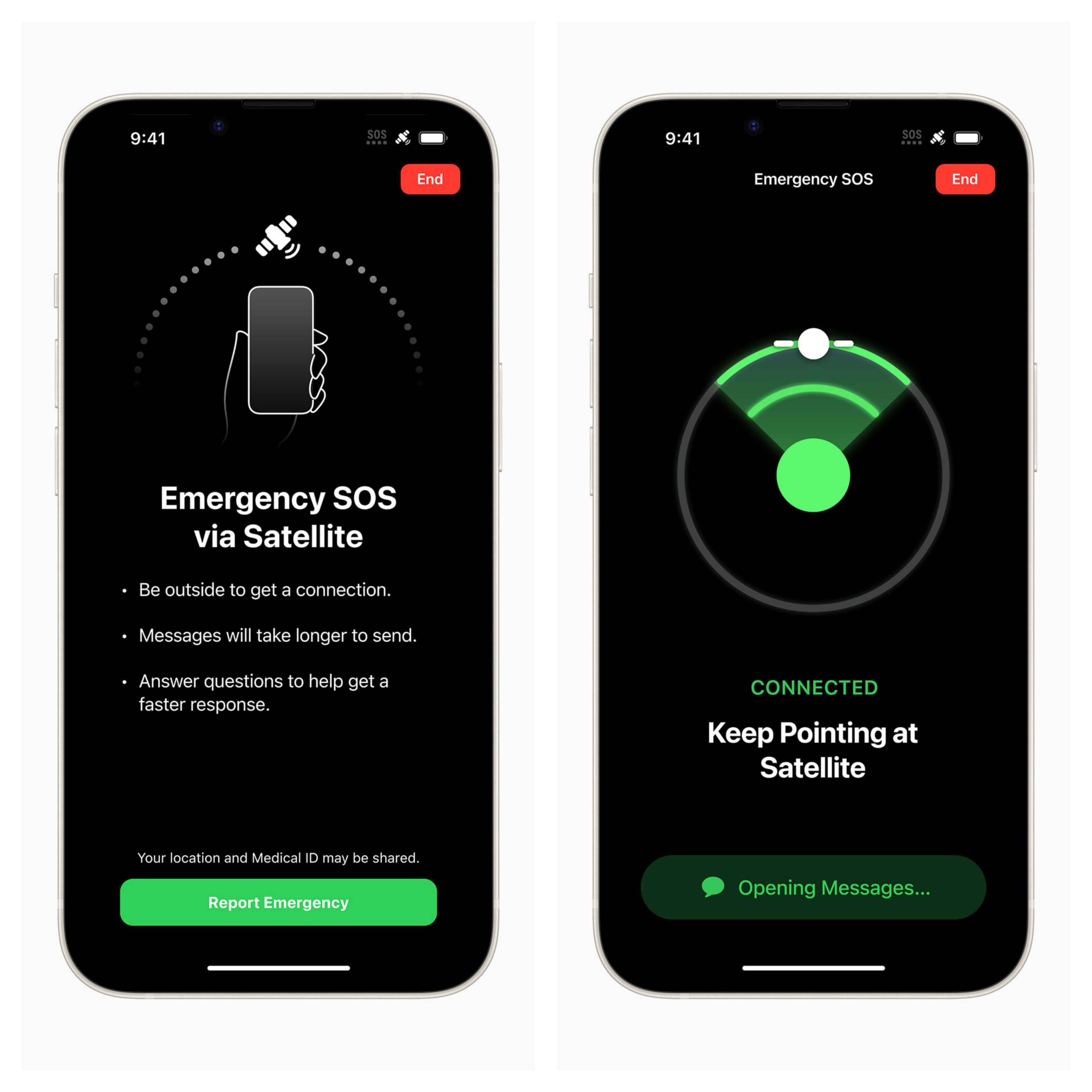 Apple introduced the feature of emergency messaging using satellite connectivity with much charm and enthusiasm during the launch. They presented the SOS feature as if it was a new camera feature.
The new feature allows a user to send a very small message to emergency responders in case of an emergency via a satellite link when no cellular or Wi-Fi connection is available.
Apple has developed this feature in partnership with Globalstar – a satellite telecommunications company. Unlike chatting on a Wi-Fi or cellular connection, the SOS service takes minutes to get a message across due to limited satellite numbers and the bandwidth.
But the caveat remains; that the service will not be available in Nepal. The service is set to work only in the US and Canada but will only gradually expand the coverage to other countries.
The service will be free for two years, then the customer has to buy a subscription.
5G and eSIM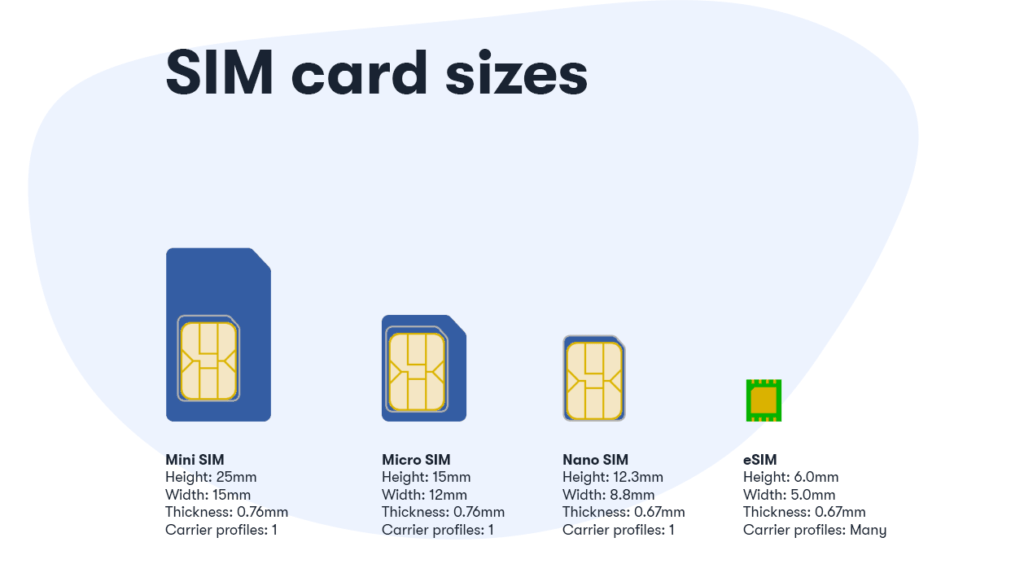 Newer iPhones come with 5G capable chipsets. But those hardware and software will function depending on the nature of support provided by the telecom service providers.
In Nepal, where Nepal Telecom (NT) is currently preparing the groundwork for a trial run of the 5G tech . It will take 2-3 months before the trial run could begin. The NT is also testing an eSIM technology, which according to officials, will be available in near future .
While buying the latest line up of iPhone 14 guarantees customers with an option of future-proofing their device, the feature won't be readily usable.
Premium Apple Servicing
High premiums you pay for the iPhones are not just for the devices themselves, but also for various services that are tailored to the phone and the user experience.
For a market like Nepal, where there is no Apple Store, it is hard to get premium Apple services. Resellers in the country only offer limited services for your device, but good luck if the device needs major repair works.
Apple Services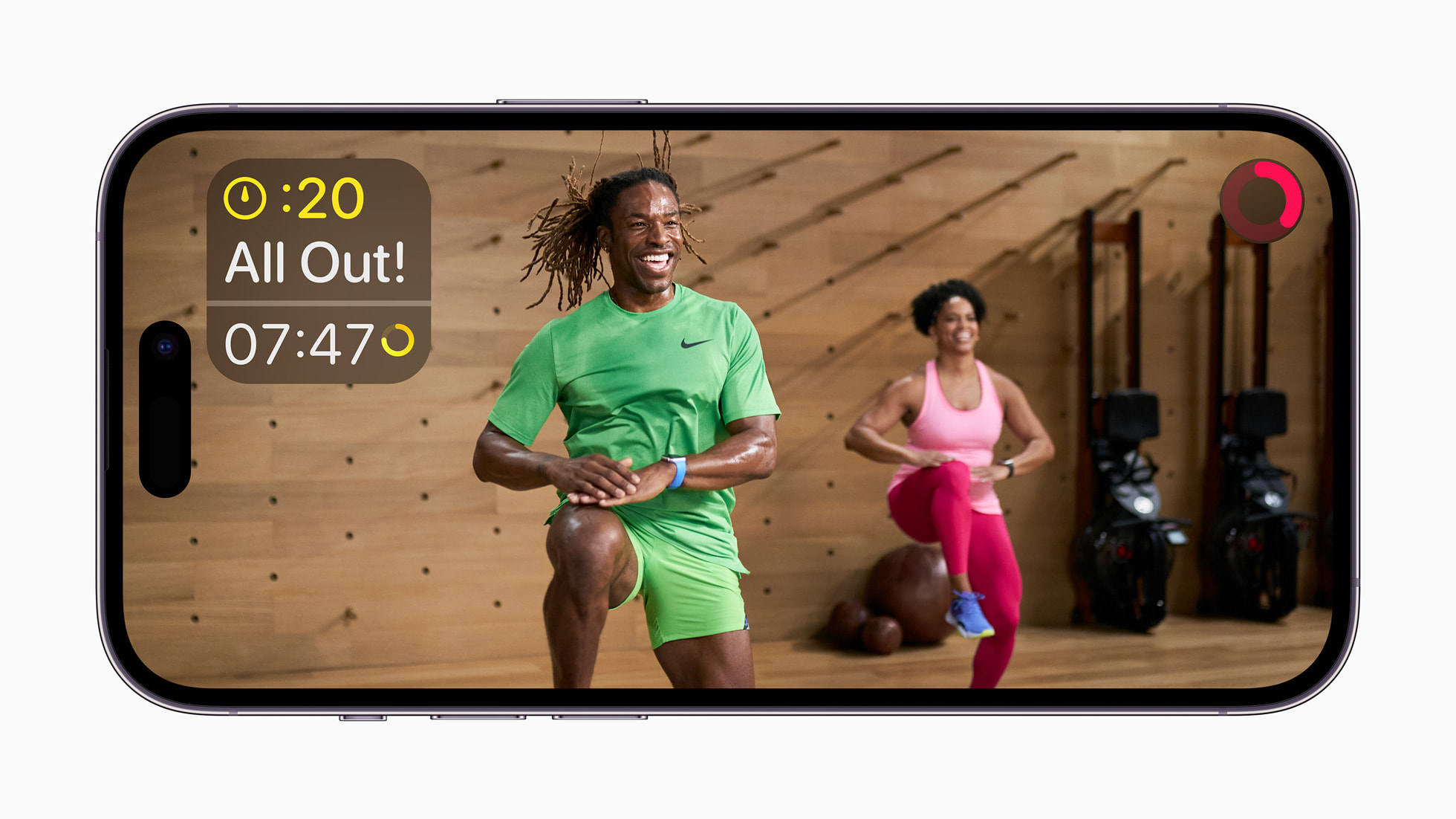 Apple offers tons of services, including Apple Music, Apple TV+, Apple Arcade for gaming, and Apple Fitness+. These are all paid services, though. The iPhone users can enjoy free service only for a few months from the date of purchase.
Only a few of those services are currently available in Nepal. For instance, services like Apple Fitness+, Apple TV+ are not available here despite buying the latest Apple devices.
But iPhones are more than just these unusable features. The latest smartphones from Apple have incremental improvements to the past line-ups.
IPhone 14 and 14 Plus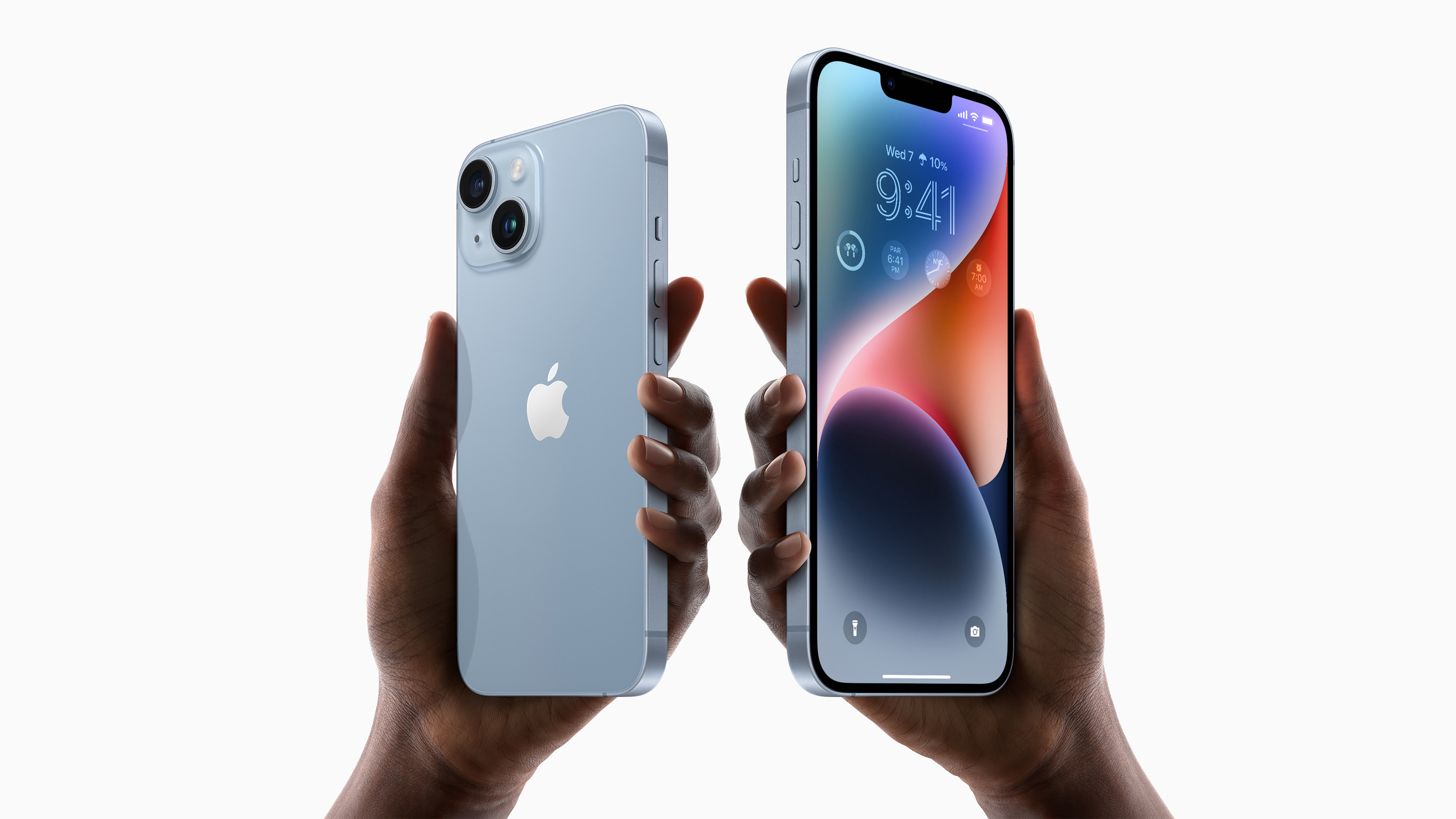 These two entry-level line-ups of iPhones are similar to their previous counterparts. Coming in three storage and five colour variants, the iPhone 14 and 14 plus share everything from the last model except for an SOS feature with a slightly better image processing and a brighter screen.
The phone rocks the same Apple A15 bionic chipset of last year's iPhone 13. IPhone14 has a 6.1-inch and 14 plus has a 6.7-inch OLED screen - exactly the same as last year's model but with a better brightness and battery backup.
IPhone 14 Pro and iPhone 14 Pro Max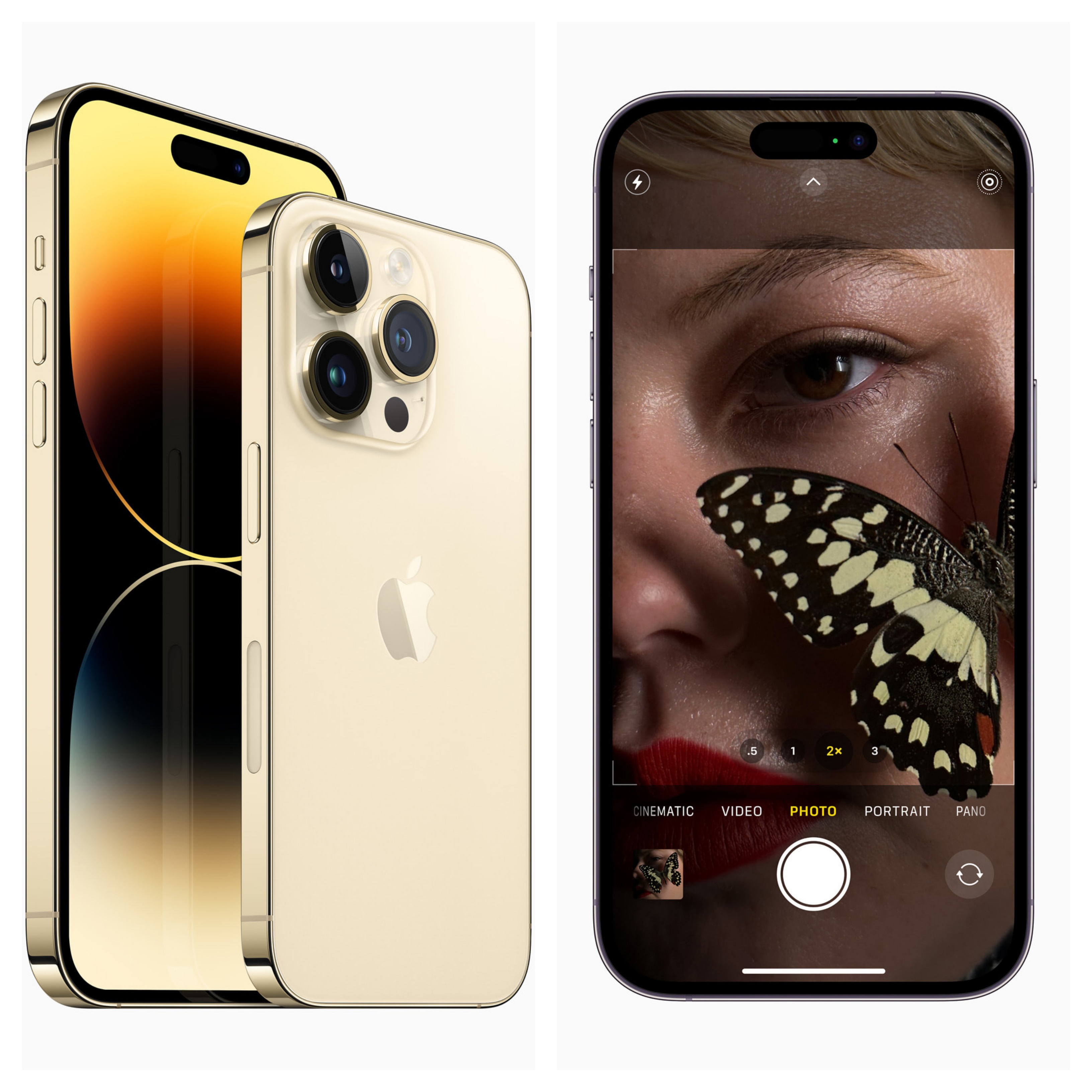 Coming in four colour variants and four storage variants, these phones look and feel similar to the last year's pro models. But these pro models are the ones that carry major upgrades over the last year's models.
A display with a pill-shaped punch hole, housing the Face ID sensors and front-facing camera is the only feature that distinguishes this year's pro model from the last one.
Apple has given it a moniker "Dynamic Island", highlighting its creativity: it extends and functions as an extension to the notification bar.
With 6.1 and 6.7 inches of screen real estate, iPhone 14 Pro and iPhone 14 Pro Max is powered by newer A16 bionic chips which are a small increment to the A15. These newer chips combined with the latest LTPO display panels now enable the always-on-display which Android phones rocked for years.
Housed in a similar camera module lies a newly-upgraded 48MP camera that Apple claims can capture "much more details in much less light".
Other than these features, the new iPhone has borrowed everything else from its predecessor. Upgrading to use small gimmicky features is always one's choice and depends on how deep the pocket is.
Also read:
NTC eyes mid-September for eSIM launch