Nature
Croc-eater Tiger
Crocodile-eater Chitwan tiger netted, sent to Banke National Park
The tiger had devoured three gharial crocodiles at the Chitwan National Park (CNP)'s crocodile breeding centre at Kasara on a recent morning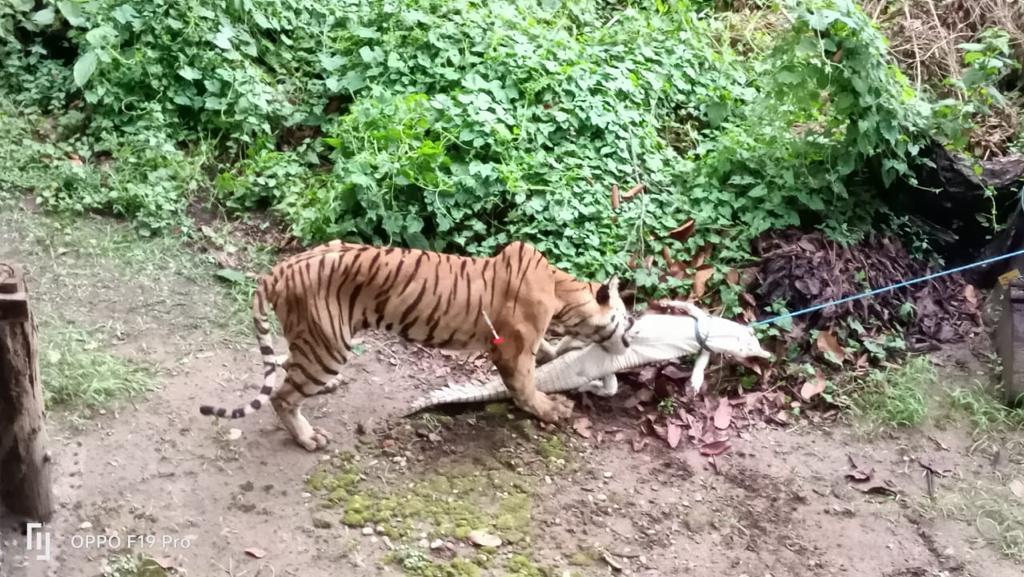 CHITWAN NATIONAL PARK - Park officials have captured a wild tiger that entered a breeding centre and devoured three gharial crocodiles.
Subsequently, it has been sent to Banke National Park in western Nepal, where the animal would be kept in captivity, officials said.
The tiger had devoured three gharial crocodiles at the Chitwan National Park (CNP)'s crocodile breeding centre at Kasara on a recent morning. This is the first incident of its kind.
"We found out that it was injured, possibly after a fight with another one," said Ganesh Prasad Tiwari, CNP's information officer.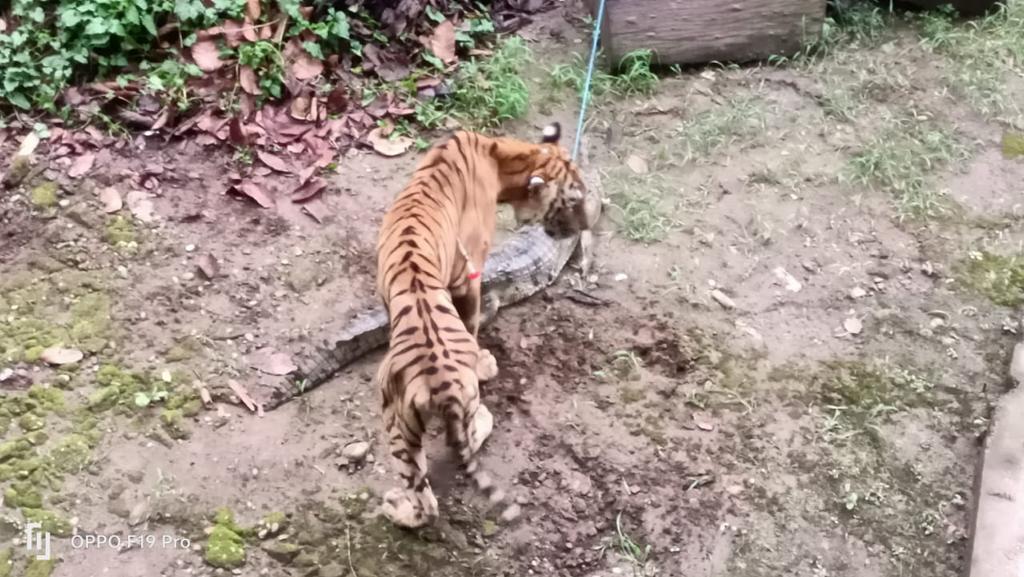 After that the tiger could not hunt deer and other animals and came to Kasara looking for some easy prey.
It had entered the breeding centre by crossing over the shorter portion of the wall.
Tiwari shared that the tiger ate up female crocodiles of around 12 years age during the morning time. The tiger's age has been estimated around 12 years.
It was captured by park technicians who used darts loaded with tranquilisers.
(With RSS inputs)