Science & Technology
Yuri's Night Celebrations
Yuri's Night: A cosmic delight at St. Xavier's College
Yuri's Night is a global event that honors the first human in space, Yuri Gagarin, who flew aboard the Vostok 1 spacecraft on April 12, 1961
Do you have a passion for space science and astronomy? Do you want to learn more about the history and future of space exploration? If yes, then mark your calendar for April 12. Join the Yuri's Night Celebration 2023 at St. Xavier's College, Maitighar.
Yuri's Night is a global event that honours the first human in space, Yuri Gagarin, who flew aboard the Vostok 1 spacecraft on April 12, 1961. It also celebrates the achievements and discoveries that have followed in the field of space science since.
The event is organized by St. Xavier's Physics Council and Students for the Exploration and Development of Space (SEDS-SXC), two student-run organisations at St. Xavier's College. They aim to inspire and educate people of all ages and backgrounds about the wonders of space and its relevance to our lives.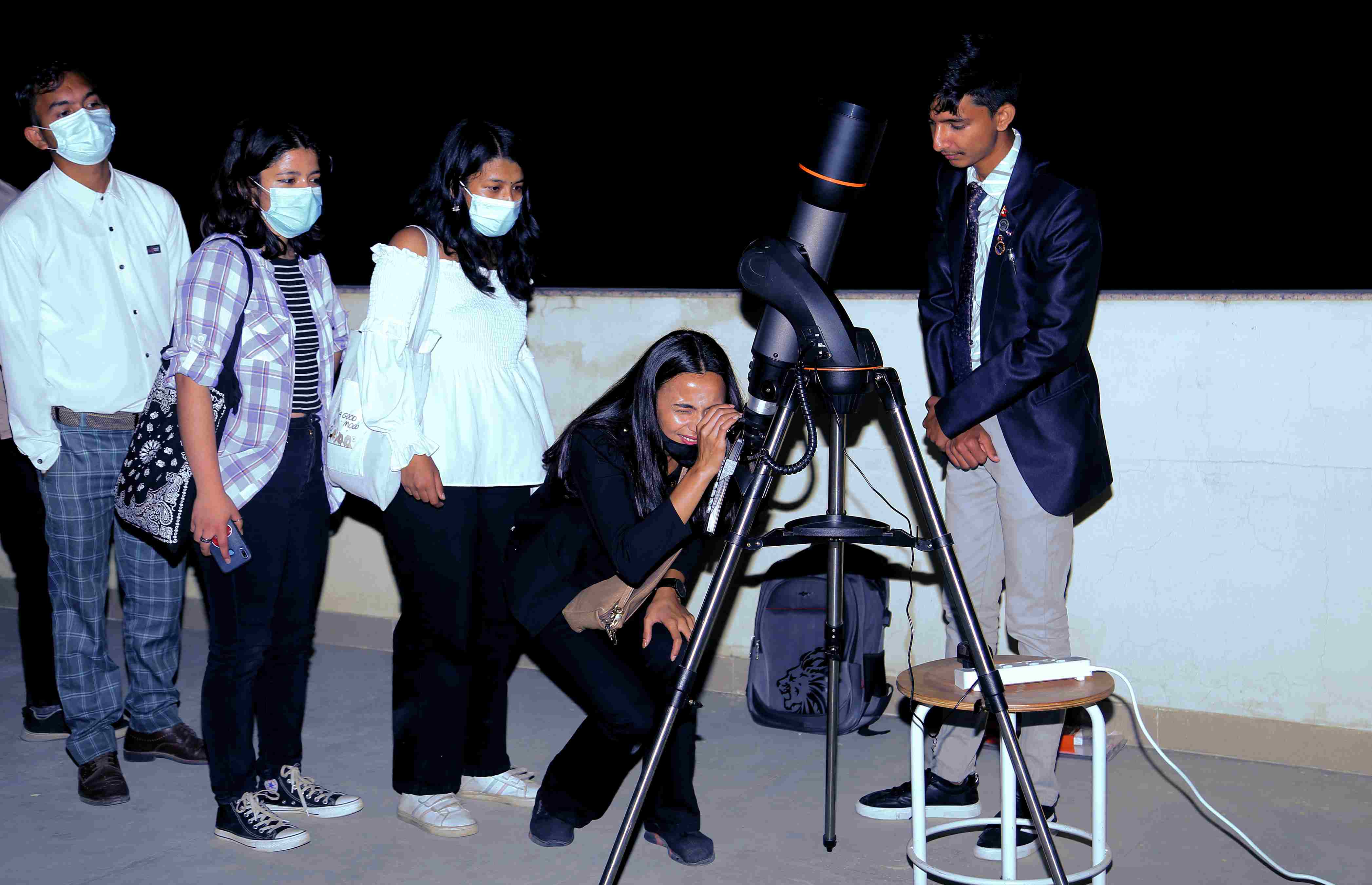 Roshni Tamang, a third-semester MSc student, who is the joint secretary of SXPC, said: "Yuri's Night aims to spark curiosity and enthusiasm for space exploration and the scientific breakthroughs that resulted from it."
"We want to motivate people from different generations to discover more about space and its wonders," said the Event Manager at SXPC, Ashish Regmi who is a first-semester MSc student,.
The celebration will feature a variety of activities such as stargazing, solar observation, space talk, scientific speech, music and dance, free virtual reality experience, delicious foods, and space-themed drama.
One will also get a chance to hear from Professor Dr Uday Raj Khanal, a renowned Nepali cosmologist, who will be the chief guest at the programme. The keynote speaker will be Jiten Thapa, the mastermind behind Nepal's cube satellite launched from the US in January 2022.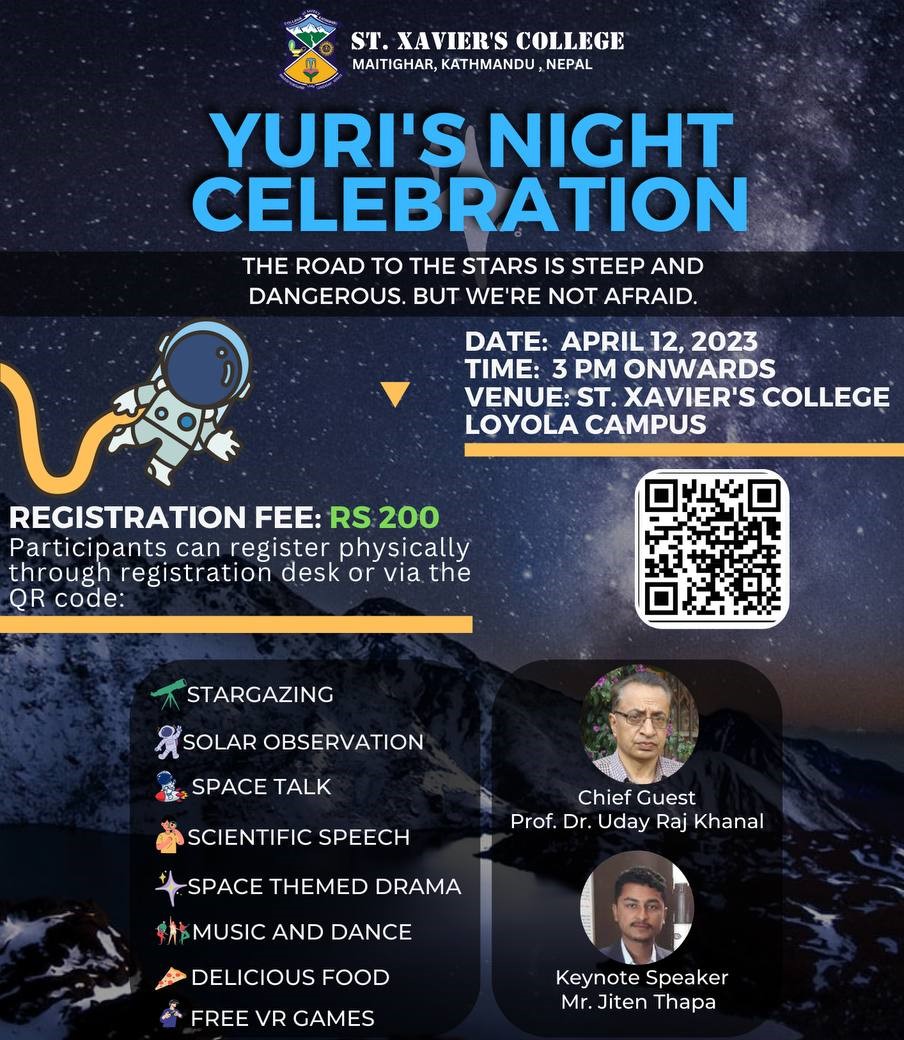 The event will start at 3pm and end at 7pm on Loyola Campus, St. Xavier's College, Maitighar. The registration fee is Rs200. You can register for the event by visiting St. Xaviers College physically or click here.