Nepal
COURT ORDER
Apex court to take in writ against PM Prachanda
The country's top court overturns its administration's refusal to register a petition against the Maoist Centre chair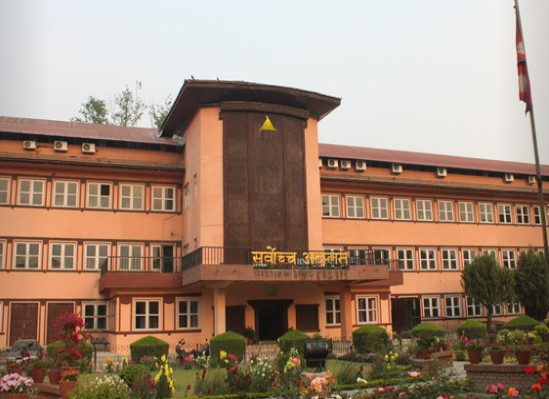 The Supreme Court has ordered the registration of the writ petition against the Prime Minister and CPN-Maoist Centre Chairman Pushpa Kamal Dahal 'Prachanda'.
The Supreme Court reversed the earlier decision by its administration not to register the writ petition against Dahal and ordered its administration to register the writ petition.
Speaking at a programme in Tundikhel to mark Maghi on January 15, 2020, the Maoist Supremo declared that he would accept blame for 5,000 deaths during the decade-long conflict.
Several attorneys, including Gyanendra Raj Aran, Kalyan Budhathoki, filed a writ petition at the country's top court, demanding an investigation and prosecuting Dahal on criminal charges related to the matter. The court administration, however, refused to take in the writ on the grounds that the application based on a political statement could not be registered.
In response to the bench order, the petitioners filed a second petition with the Supreme Court. The petition was ordered to be registered by the division bench of Justices Ishwar Prasad Khatiwada and Hari Phuyal. They are expected to register the application on Sunday.
Conflict victims have complained to police headquarters, the National Human Rights Commission, and other agencies about Prachanda's comments, demanding action against him.
One of the two petitions contends that PM Dahal has officially accepted responsibility for those slain during the armed conflict.
Those displaced, injured and deprived of their property during the conflict have called for action against those responsible for the torture and suffering, as well as provisions for the victims' subsistence in another petition.