Environment
WEATHER FORECAST
Temperatures fall again, no rain in sight
Met office says a fresh western disturbance has caused foggy conditions in the hills and some parts of the plains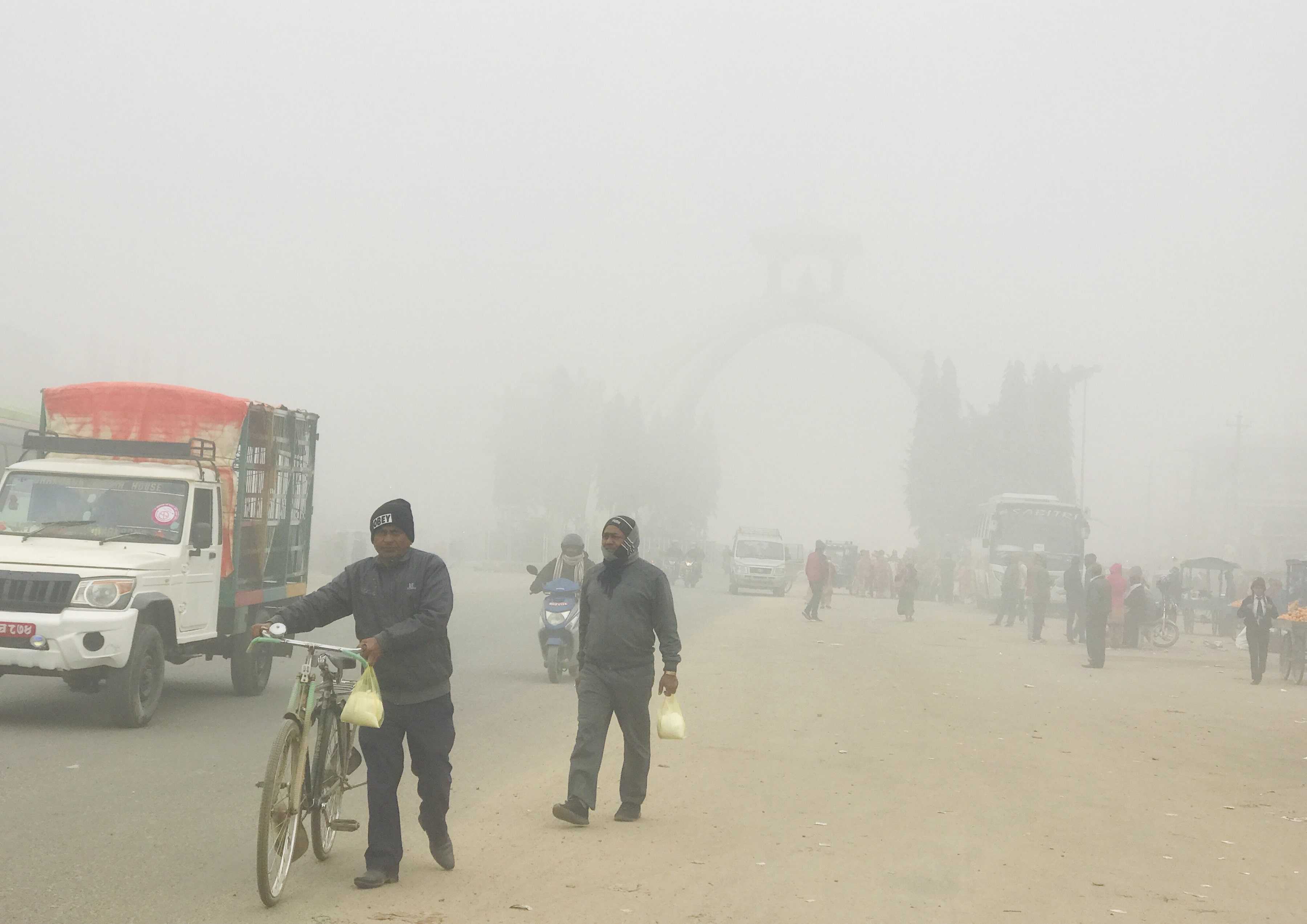 Dense fog returned to the hills and some parts of the Terai on Friday morning, with the sky remaining overcast and strong winds blowing throughout the day.
According to the three-day forecast released by the Meteorological Forecasting Division under the Department of Hydrology and Meteorology, a fresh western disturbance has caused foggy conditions in the hills and some parts of the plains.
Meteorologist Barun Paudel at the Meteorological Division said the minimum temperature in Kathmandu Valley dropped to 5.8 degrees Celsius on Friday morning.
The Valley's minimum temperature was recorded 8.2 degrees Celsius on Thursday morning, while it was 6 degrees Celsius on Wednesday.
There is no chance of rain or snow until Sunday afternoon, the bulletion says. On Sunday night, however, there is a possibility of light snowfall in Sudurpaschim and Karnali provinces. The weather is expected to be generally clear in other provinces.
The department has urged the public to take necessary precautions as dense fog is likely to prevail in some places in the Tarai during the morning hours for the next couple of days. It may have impact on daily life, health, road and air traffic.