Nepal
SWEET ENTERPRISE
Bee our guest: Baglung becomes a big draw for apiarists
The district boasts bee-friendly landscapes and flowering plants with lots of nectar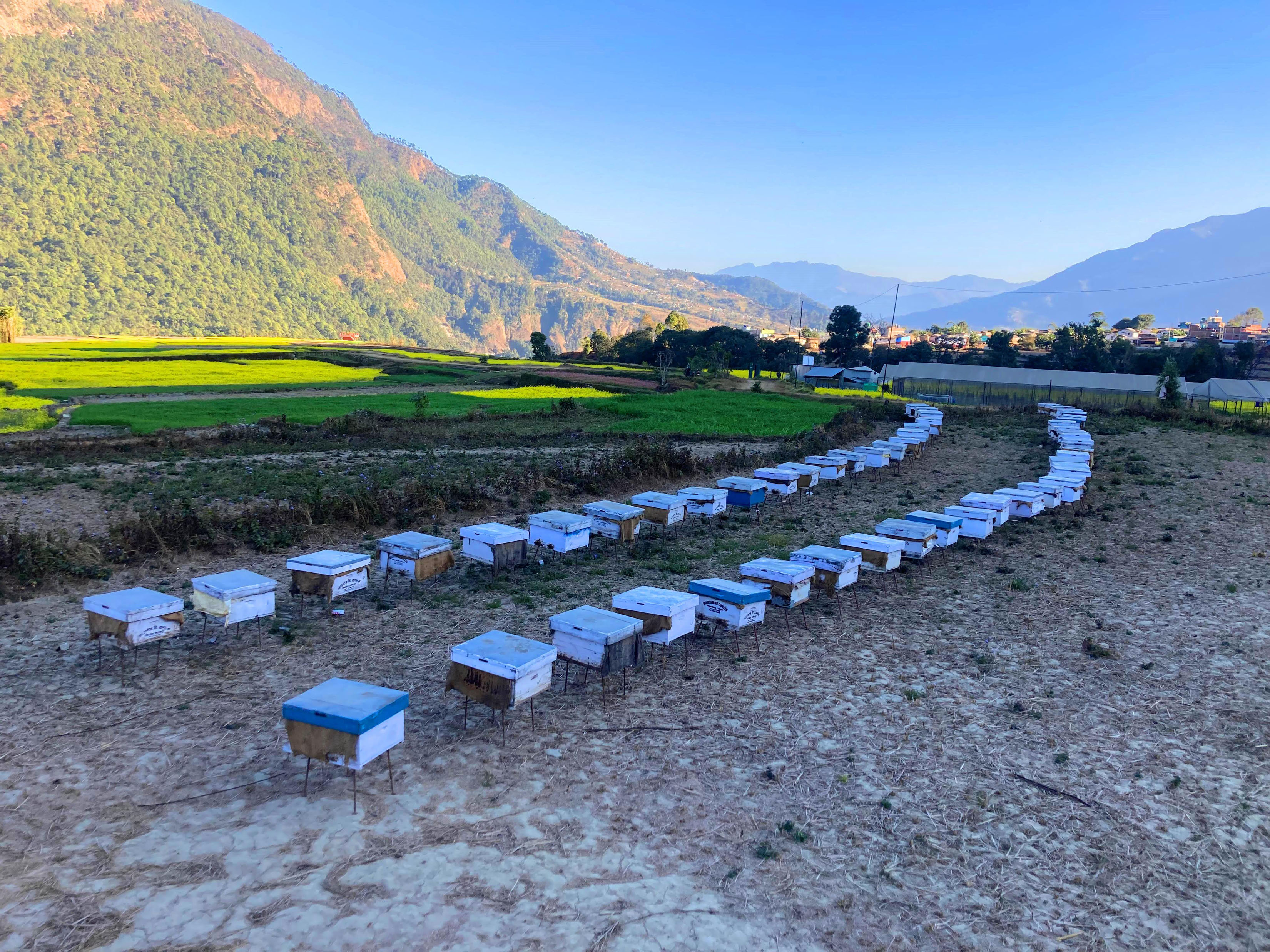 Khemraj Gautam
Beekeeping is a growing industry, and Baglung is set to become a major hub in the sector. Honey from bees kept in these hills is known for its purity and natural goodness.
The area is well-known for its abundance of bee-friendly gardens and flowering plants from which the insects can gather nectar in large quantities.
Surkemela resident Dil Bahadur Khatri of Myagdi's Beni Municipality-4 has designated the flower-filled area of Rametar, Baglung-4, as a bee haven. He started a beekeeping business in 2016.
Over the past few months, he has been tending beehives in the Baglung and Myagdi areas. He has 115 bee nucs on the terraces of Rametar. Honeybees are drawn to the area because of all the mustard flowers.
Moreover, the Mountain Bee Concern from Dhapakhel of Lalitpur Metropolis-24 has also arrived in the district to raise bees at Upallachaur, Kudule and Rametar of Baglung-4.
Chief of Mountain Bee Concern, Dharmaraj Shrestha, who entered the beekeeping business in 1995, said that he had sold more than 1,000 beehives in a year. He learned about the mustard field of Kudule on social media, so he brought 70 nucs for commercial purposes. The boxes are now on the bunds of mustard fields.
With over 1,200 nucs at their disposal, the company has dispatched scouts to the mountainous regions in search of gardens and plants suitable for cultivation.
He brought the hives to Baglung for the first time to encourage beekeeping in the area. "The honey produced by Mountain Concern is shipped to Japan," he said, claiming that he is selling beehives for promotion.
His bee nucs are taken to different places in Sindhupalchowk, Chitwan, Dang, Makwanpur, Rupandehi, Sarlahi and Kathmandu districts. The bees are taken to new places where there are adequate floral plants and the atmosphere is peaceful.
- RSS