Nepal
Low Visibility
Nepal Airlines flight from Kuala Lumpur diverted to Kolkata
Low visibility at Kathmandu airport has disrupted air traffic since early morning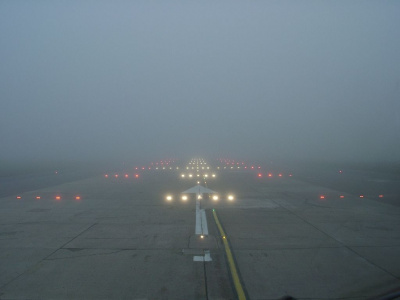 A Nepal Airlines flight from Kuala Lumpur was diverted to Kolkata in India on Friday morning after it failed to land at the Tribhuvan International Airport due to poor visibility.
The scheduled Kathmandu-bound RA-416 flight after four unsuccessful attempts to land at the TIA, according to a source at the airport.
Pilot of both in- and out-bound flights are battling with visibility problems due to foggy conditions in the capital since early Friday morning.
Earlier, the low visibility forced a Shree Airlines flight from Nepalgunj to divert to Chandragadhi, Jhapa. The plane took off from Nepalgunj at 7:30am with 52 passengers and four crew on board, according to the airlines.
The visibility at the TIA was at 1,500 metres at 9:30am when the Shree Airlines plane approached for landing, the TIA office said, adding that the plane will return to Kathmandu from Chandragadhi once the weather clears.
Airlines follow their own visibility guide for take-off and landing depending upon the airports concerned.
Visibility of around 800 metres is considered good for international flights leaving the TIA, but planes must have visibility of at least 1,600 metres to land. For domestic flights, the visibility must be at least 1,600 metres for both take-off and landing.