Environment
BIRD COUNT
Citizen scientists lend a hand in aquatic bird census
Nepal has been doing regular counts of birds since 1987 when it joined Wetland International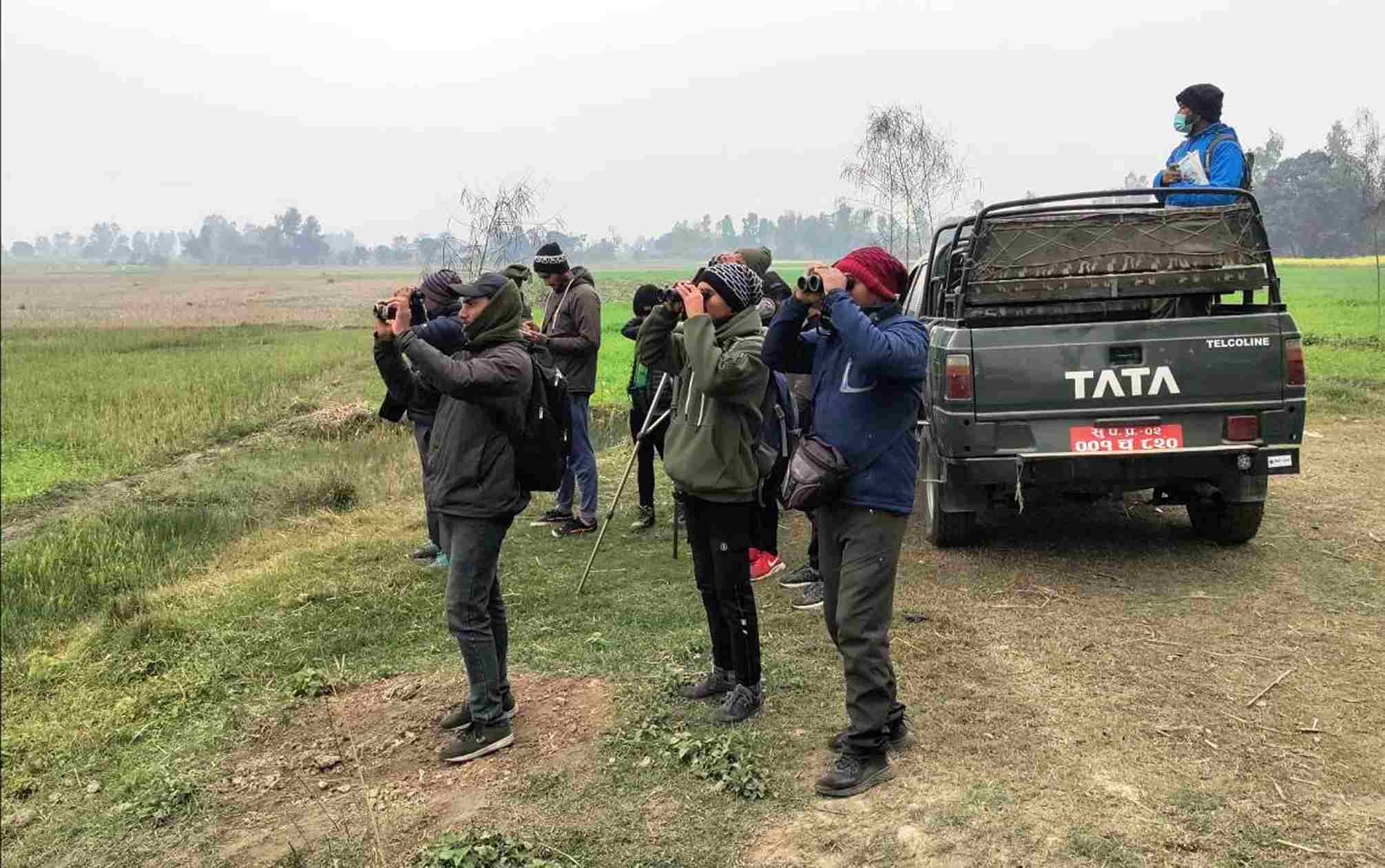 An extensive count of water birds across Nepal has begun, carrying on a centuries-old practice of using amateur birdwatchers as official data collectors.
The census will count the number and species of water birds in the country's major wetlands, mainly in the southern plains and hills, where water birds are most common.
The 'Asian Waterbird Census' started last week with the help of the Department of National Parks and Wildlife Conservation, the Bird Conservation Association, the National Trust for Nature Conservation, the Himalayan Nature, the Federal Government, and local organisations.
Hem Sagar Baral, an ornithologist who works for Wetland International and is in charge of coordinating the census at the national level, said that they had chosen 60 sites across the country where the birds would be counted.
The sites include seven major rivers, their rivulets in hundreds of ponds, lakes, marshes, and agricultural fields with moisture and water from East to West Nepal, including two major rivers: Bagmati and Manohara in the Kathmandu valley.
The census will monitor the state of wetlands and study the impact of the encroachment of water bodies and climate change on the lifestyle of water birds, including summer and winter migratory birds, among other scientific research.
It will also study the degradation of wetland ecosystems, wildlife, and people dependent on these ecosystems.
Surprisingly, the census is being done voluntarily by more than 350 researchers, scientists, ornithologists, and bird lovers called 'citizen scientists'.
Nepal has been doing regular counts of birds since 1987 when it joined Wetland International.
Baral has been in carrying out the census for the last 22 years. He said that the number of people who count birds has grown over the years, but the number and species of birds have decreased so much.
Rapid urbanisation, the destruction of wetlands, and an imbalance in the environment caused by people were to blame for the decline of these birds in the country, he said, adding that saving birds is one way to achieve a quality of life for humans.
"This programme checks the health of the environment in a broader sense. It shows where the birds live and how we should live to be healthy," said Baral, who is also the Country Representative of the Zoological Society of London.
The Nepal bird census has been recorded for more than 200 years, and a total of 892 species have been found in the country. Of the total number of birds, 150 are visiting winter migrants, 200 are wetland species, and 120 are waterbird species.
But up to 30 species that used to be common in the country have yet to be seen here. For instance, the pelican – an important migratory water bird – found chiefly in large water bodies has been recorded in the Kathmandu valley in 1846. "But, seeing such birds in the valley or, most possibly, across the country is almost impossible now," Baral said.