Environment
Wildlife Violence
Chitwan National Park installs cameras to track violent wildlife
A possible conflict between Dhrube elephant and injured tiger in the area close to human settlement raises concerns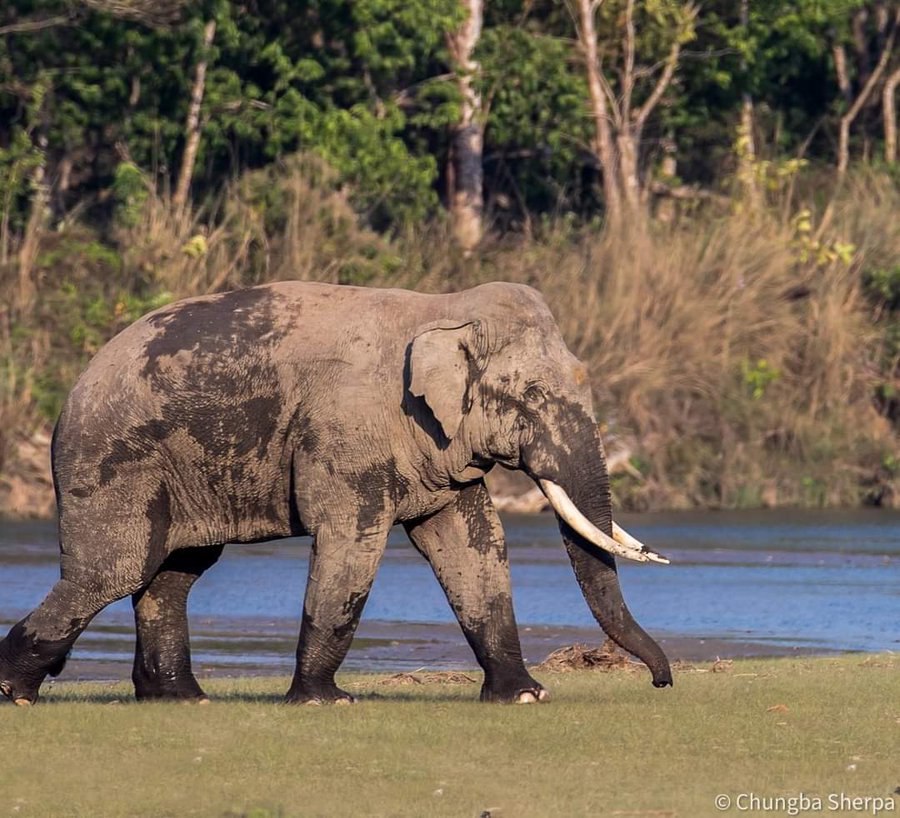 The Chitwan National Park (CNP) has started using the camera trapping method at the Meghauli area to track violent wildlife after a wild elephant killed a woman on December 17.
The four cameras deployed from December 18 will help track the movement of violent wildlife in the area, said CNP Information Officer Ganesh Prasad Tiwari.
According to him, the cameras are installed at strategic locations between Meghauli and Golaghat, where the officials have received information about the presence of the infamous Dhurbe elephant and a tiger.
Dhurbe elephant, which gained notoriety for creating havoc in the area, killed 15 persons in four years from 2009 to 2013. After those incidents, it disappeared into the wild. The elephant's occasional reappearances afterwards have been linked to accounts of destruction.
Locals informed the CNP officials that the injured tiger and the 'mad' elephant were in the same area of the park, posing a potential threat to the human settlements.
"A technical team of CNP is working to identify their condition and management. We are worried as the conflict between Dhrube elephant and injured tiger might escalate," he added.
The CNP said that a team under park's senior veterinarian Dr Bijay Kumar Shrestha had been formed for the task. Three elephants have been mobilised in the area to aid the team.
Four people have lost their lives to wildlife attacks so far this fiscal year. Two of them were killed in the elephant attacks, one each in tiger and rhino attacks, said Tiwari.
--With RSS inputs