Elections 2022
#NepalVotes
Election underway at 10 voting centres in Dolakha
Security has been beefed up at the polling centres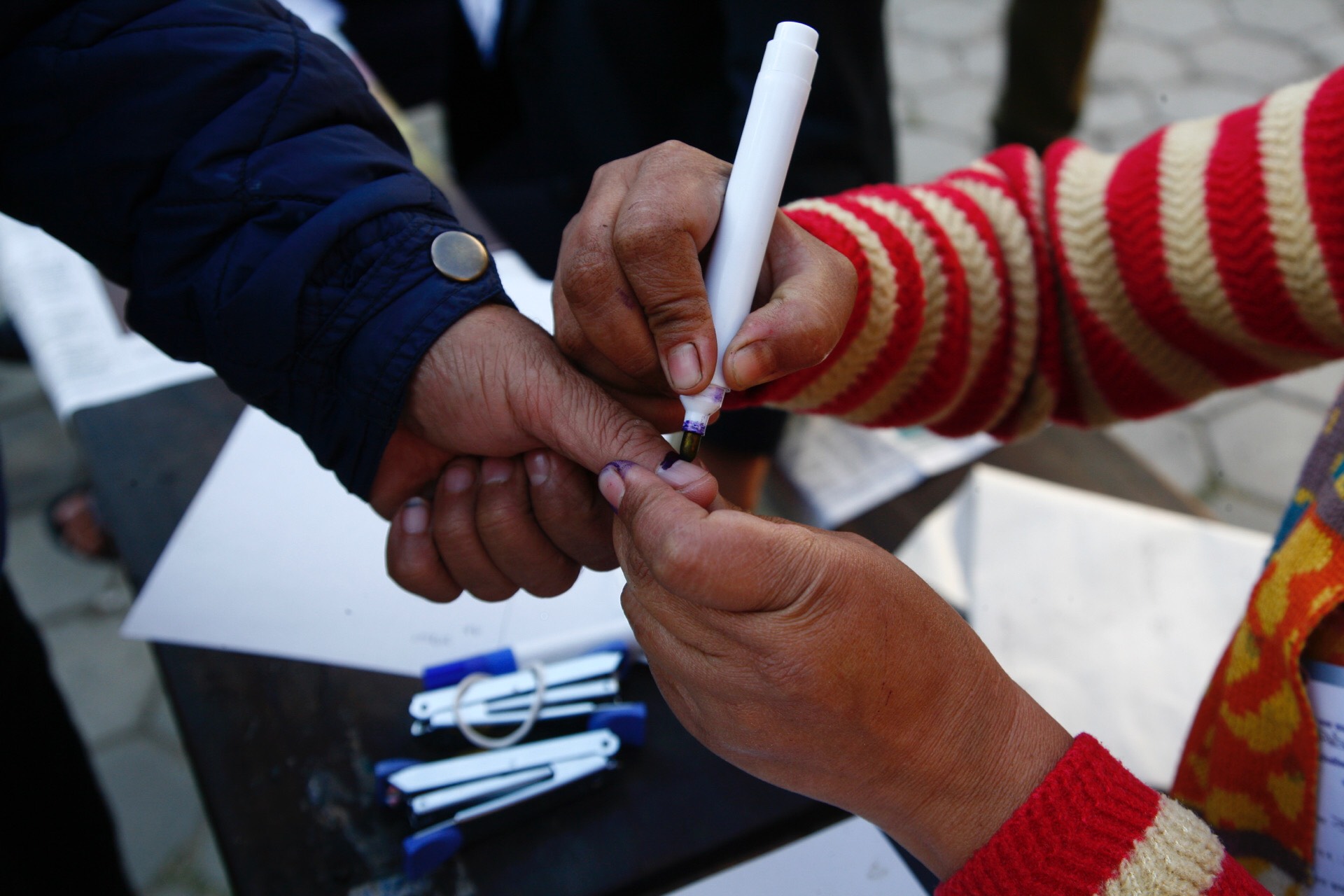 Re-polling is in progress at 10 voting centres of Dolakha for the election to the House of Representatives and Province Assembly on Thursday.
Polling had been cancelled due to law and order issues there on November 20.
According to Chief Returning Officer Dilli Ratna Shrestha, the polling is ongoing since 7:00 am on Thursday and 35 per cent of votes were cast so far.
"The election is taking place peacefully," he shared.
Voting in Baiteshwor Secondary School voting centre (1, 2, 3) in Baiteshwor rural municipality-6, in Jana Jyoti Secondary School Putalikath voting centre (1, 2 ) of ward-2, Kalidhunga Secondary School voting centre (1, 2 and 3) of ward-3 and Health Post Building Juphe voting centre (1, 2 and 3) of Tamakoshi rural municipality-3 is underway.
On November 27, the EC directed the respective office of the Election Officer to conduct re-voting at these voting centres following a dispute that surfaced in course of voting on November 20. Security has been beefed up at these voting centres.
Dolakha had one constituency in which 94 polling stations and 195 voting centres were determined for November 20 election. The district has 169,450 voters.
- RSS