Elections 2022
Stranded in Upper Dolpa
135 poll body employees await rescue in Upper Dolpa
As many as 43 election employees, 44 police personnel, and 48 temporary police persons remain stranded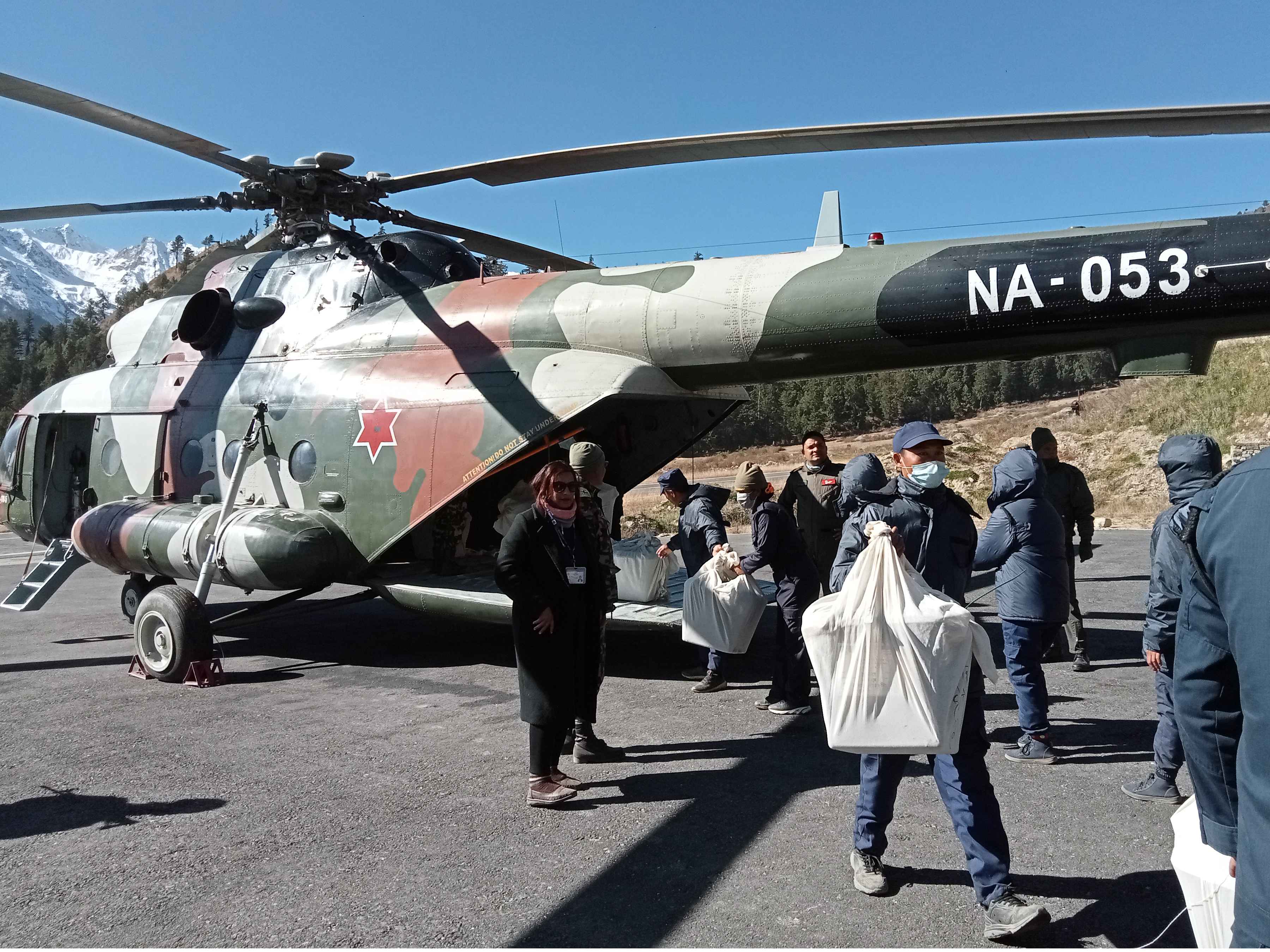 Employees deputed in Upper Dolpa to hold the House of Representatives and Province Assembly elections have been stranded in the district headquarters due to a lack of transportation.
As many as 43 election employees, 44 police personnel, and 48 temporary police personnel, who were mobilised for the November 20 elections, are trapped in Upper Dolpa.
Out of 22 locations, employees deployed at 12 polling stations, including Shey Phoksundo, Chharkatangsang and Dolpo Budhha, are waiting to be airlifted, said Baburam Subedi, the Chief Election Office in Dolpa.
Though some employees have already returned from the relatively lower areas, 135 people, including government employees, security personnel, and temporary police personnel are still stuck in the higher areas. Among them are two female employees.
The employees reached the polling stations in the remote area via helicopter to conduct the parliamentary and provincial elections on November 20. As many as 10 employees were carried back along with ballot boxes on Wednesday morning.
A total of 511 employees were mobilised in Dolpa, the largest district in the country, to conduct the election.
"Employees' lives matter for the government, and there should not be any delay to evacuate them safely," he said, adding that the Chief Election Commissioner has already been apprised of the situation and requested to make prompt arrangements for the rescue.
Employee Kamal Bohora, awaiting to be airlifted at the polling station based in Shahid Dashrath Chand Basic School at Kowa of Shey Phoksundo Rural Municipality-1 said five of his colleagues have been taken ill due to cold and the team is struggling to manage food and shelter.
"We want to get back to Dunai, the district headquarters, as promptly as possible," said Bohara.
It has been reported that employees have been complaining of various health issues including headaches, nausea, vomiting and breathing complications.
Dolpa's Chief District Officer Bednidhi Adhikari said 10 employees were rescued on Wednesday afternoon. "The has been delayed as a helicopter has been sent to collect 136 ballot boxes from the Humla Province Assembly- 2," he said. However, efforts are on to rescue them as soon as possible.
- RSS