Elections 2022
NC bags two House seats in Kathmandu
Gagan Thapa yet again defeated Rajan Bhattarai, while Prakash Man Singh beat his old rival Rabindra Mishra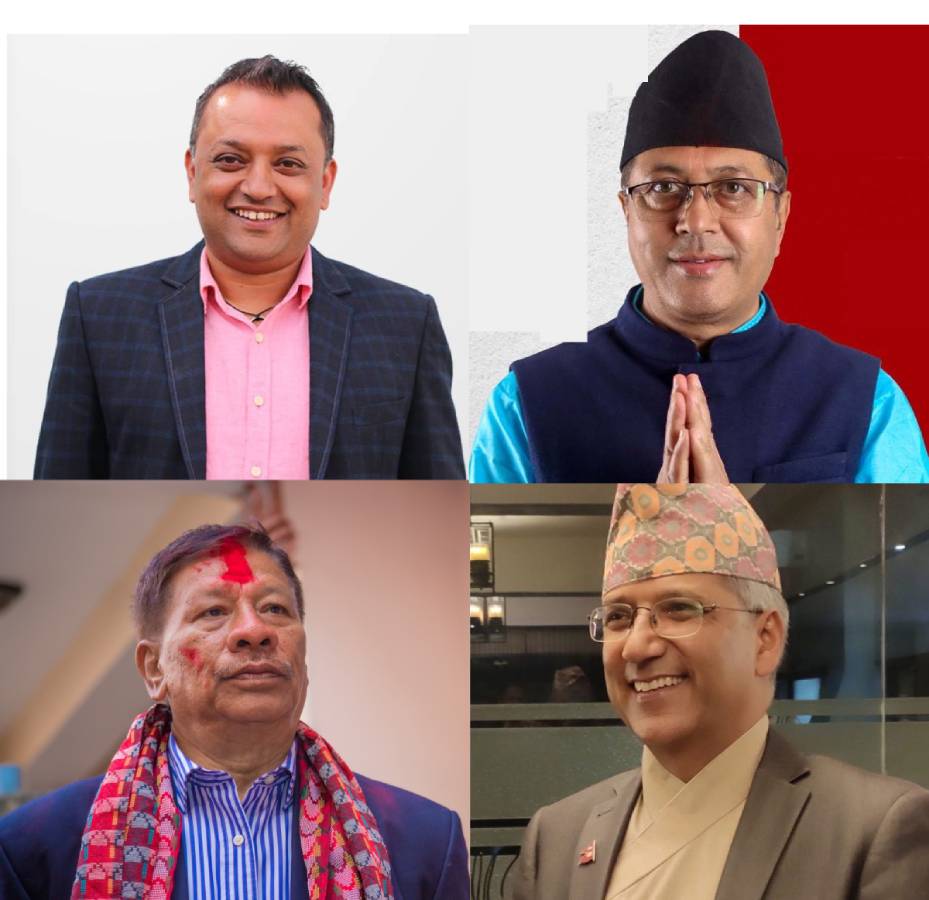 Two Nepali Congress candidates have emerged victorious in Kathmandu, which remains a key battleground with 10 electoral constituencies.
Nepali Congress' candidate for the House of Representatives, Gagan Kumar Thapa, has won the election from Kathmandu-4.
Of the 45,929 votes cast in the constituency, Thapa secured 21,302 votes whereas, his old contender, CPN-UML's Rajan Bhattarai got 13,855 votes.
Days before the election, Thapa pledged to start a new debate within his party to replace Sher Bahadur Deuba as the new prime minister.
Talking to media after winning the election, Thapa said: "We would want to win a majority in the Parliament. And I can now visualise the commitment I've made within the party. The entry of new faces from the new generations into politics will make it easier to work."
Prakash Man Singh re-elected from Kathmandu-1
Nepali Congress leader Prakash Man Singh has retained his seat at the House of Representatives after his third successive victory from Kathmandu-1.
Singh overcame stiff competition from Rastriya Prajatantra Party challenger Rabindra Mishra by a narrow margin of 125 votes. Singh garnered 7,143 votes, while Mishra mustered 7,018.
Shortly after the Election Commission confirmed his victory, NC's Gagan Thapa congratulated Singh on his Facebook account.
With some independent candidates also joining in the mix, the contest between the two was a lot closer in the constituency this time than it was five years ago.
In the 2017 legislative elections, Singh polled 819 more votes than Mishra, who contested under the Bibeksheel Sajha Party. Singh had received 10,936 against Mishra's 10,118.
Mishra, a former journalist, has congratulated Singh on his victory while thanking his voters.
In a press statement, he has announced the setting up of a charitable fund worth Rs2.5 million for the welfare of low-income people in Kathmandu-1.