Elections 2022
Nepali Congress' Thakali elected HoR member from Mustang
He secures 3,992 votes to beat CPN-UML Prem Prasad Tulachan by 914 votes in the polls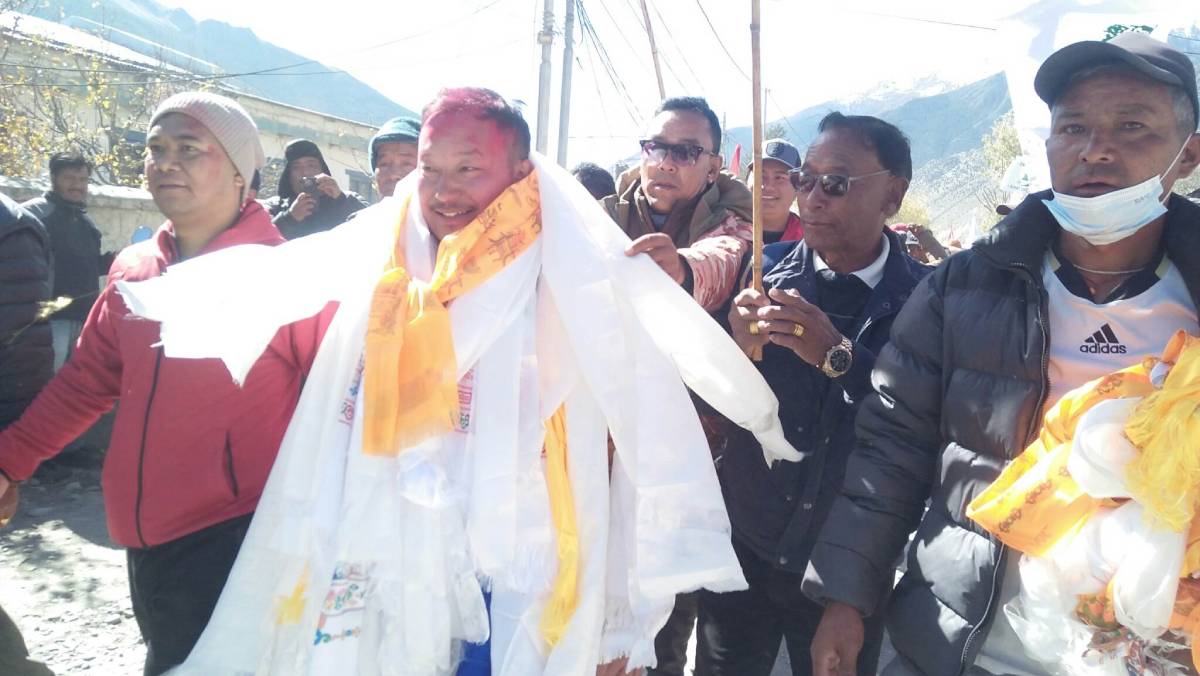 Nepali Congress candidate Yogesh Gauchan Thakali has been elected as a member of the House of Representatives from Mustang district. He is the youngest parliamentary member elected so far.
With the final results out 24 hours before the November 20 polls ended, Thakali has become the first winner.
Thakali, 29, defeated the outgoing member of Parliament and CPN-UML central member Prem Prasad Tulachan by 914 votes.
Chief Election Officer Ishwor Parajuli said that Thakali secured 3,992 votes against Tulachan's 3,078.
Similarly, Sudesh Gurung of the Rastriya Swotantra Party mustered 87 votes, whereas Prabin Kumar Sherchan of the Rastriya Prajatantra Party (RPP) garnered 13 votes.
The district had a 65.98 per cent voter turnout, with 7,230 voters out of 10,957 registered voters casting their ballots in the elections to the House of Representatives and Province Assembly on Sunday. - RSS