Nepal
Nepal-India Relations
Despite anti-India rhetoric, India-Nepal ties 'strong'
Former Indian envoy to Nepal Ranjit Rae says anti-India sentiment peaks during elections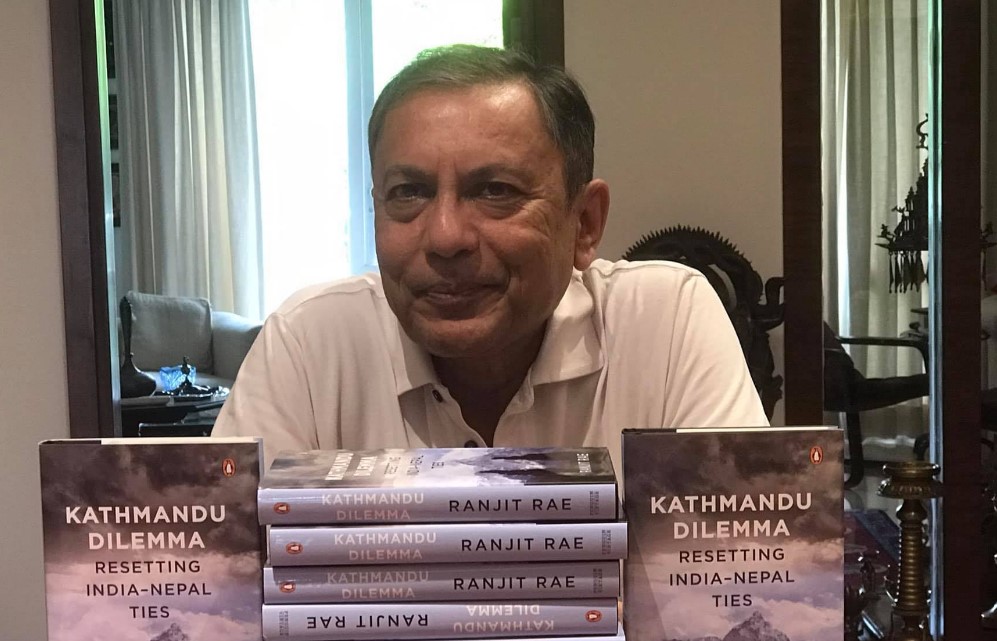 SURAT, India -
India and Nepal ties are 'strong' and 'on an upward trajectory', India's former ambassador to Nepal Ranjit Rae has said.
In an interview published by the Sunday Times of India (Ahmedabad edition), Rae said, "India and Nepal ties are very strong and in recent months our relations are on an upward trajectory."
He cited official visits of Nepal Prime Minister Sher Bahadur Deuba (April 2, 2022) and Prime Minister Narendra Modi's visit to Lumbini on May 16 this year to reaffirm the improving ties. A vision statement on hydropower trade both parties agreed on "will benefit both countries significantly", he said.
On the perception that a section of Nepali youth has anti-India stance, Rae told the Sunday Times of India's Himanshi Dhawan, "The anti-India rhetoric is like flogging a dead horse. Every time there is an election, this bogey of anti-India sentiment comes up, especially by the communist parties.
"Politicians like the CPN(UML)'s Khadga Prasad Sharma Oli are using this anti-India rhetoric in their campaign (election). Nepali nationalism has been based on this sentiment, but I think people are now mature and issues like unemployment and infrastructure deficit are bigger concerns."
Gorkha recruitment
On the Indian Government's Agnipath Scheme for defence forces recruitment that has upset Nepalis, Rae said, "If they (Nepal) had reservations, they should have allowed the recruitment for the current year till such time they reviewed it. There is nothing in the Agnipath Scheme that violates the tripartite agreement between India, the United Kingdom and Nepal.
"India continues to provide the same terms and conditions to Gorkha soldiers recruited from Nepal that it provides to Indian soldiers. One hope the next government in Nepal endorses this scheme."
The Indian Government launched the Agnipath Scheme on June 14, 2022. This plan recruits soldiers into the army, navy and air force under a new military rank called Agniveers. It figures below the rank of commissioned officers. Opponents find the scheme's limit of four-year service term contentious. It removes long tenures, pensions and other benefits troopers enjoyed in the previous plan.
Rae, 64, passed from the 1980 class of Indian Foreign Service. Political commentators consider him a key contributor to the 12-point pact signed in 2005 by the seven-party Alliance of Nepal and the CPN [Maoist] in New Delhi.
This pact hastened the peace process in Nepal. It spurred Maoist rebels to join the peace process. It made the first Constituent Assembly elections a reality.
From 2002 to 2006 Rae served as a joint secretary (North), a division that oversees relations with Nepal and Bhutan, within India's Ministry of External Affairs. His tenure coincided with Maoist Movement that was at its peak then in Nepal.
Rae's three-and-a-half-year term as Indian Ambassador to Nepal ended in March 2017.
Rae is also the author of the 2021 book – Kathmandu Dilemma: Resetting India-Nepal ties.