Nepal
BAITADI ACCIDENT
At least three police personnel dead in Baitadi jeep crash
The vehicle was transporting ballot boxes from polling stations to the district headquarters Dasharathchand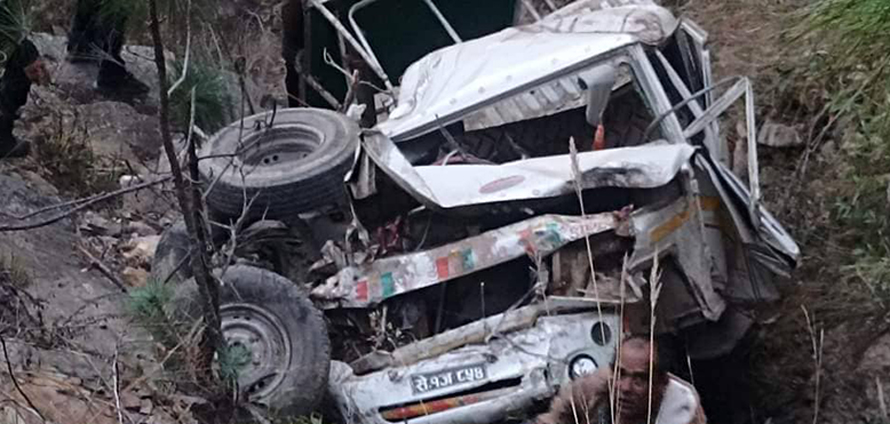 At least three Nepal Police personnel died and nine others were injured in a jeep accident in Baitadi.
According to Chief District Officer of Baitadi Suresh Panthi, the accident occurred when the vehicle was returning to the headquarters after collecting ballot boxes from polling stations.
"Three people have died and the rescue effort is on," he said. The deceased are yet to be identified.
The vehicle (SE1J 854) reportedly veered off the Dasarathchand Highway and plunged about 300 metres into the forest at Ningladi Khola in Patan municipality-4.
"Sleep deprivation to the vehicle driver might have caused the accident as they had been transporting ballot boxes all night," CDO Panthi said. The investigation is ongoing.
He said a Nepali Army helicopter from Surkhet had been called to rescue the injured police personnel, including the vehicle driver, from the crash site.
"The condition of eight policemen and the driver is serious. They have been brought to Patan airport," he said. We are preparing to send them to Kohalpur for treatment."
With RSS inputs